Power is out in Mount Maunganui this morning after a car crashed into a power pole.
Tauranga City Council reports a vehicle crashed at the roundabout of Hull Road and Totara Street and power lines are down.
A police spokesperson says they were called to the crash at 1.50am.
They say a car hit a power pole, bringing down power lines.
"It looks like traffic to the port was diverted to different gates while the power company tended to the lines."
A St John spokepserson says they responded one ambulance and one rapid response vehicle.
"We assessed and treated two patients, one with moderate injuries who was transported to Tauranga hospital, and one with minor injuries not requiring transportation."
Due to the crash, Totara St will be closed most of the day between Kawaka St and Triton Ave, says a Tauranga City Council spokesperson.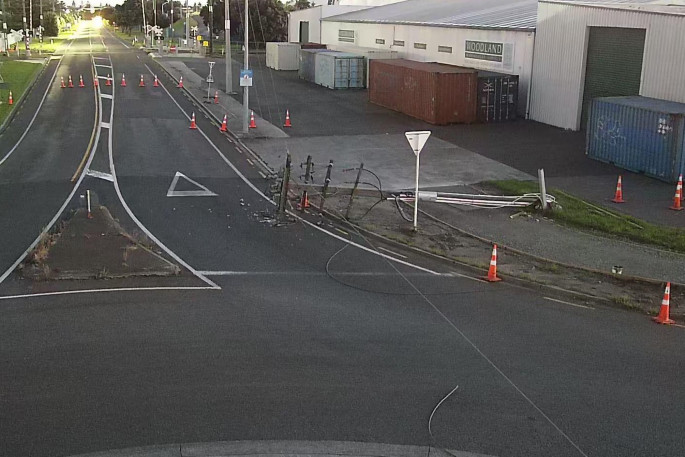 Diversions are in place as follows.
Totara St – Triton Ave, Mark Rd onto Hull Rd
Hull Rd – Mark Rd, Triton Ave onto Totara St
Totara St North of Hull Rd – Matai St onto Maunganui Rd
Maunganui Rd North of Hull Rd – Matai St onto Totara St
"Delays can be expected due to volume of traffic on diversion routes."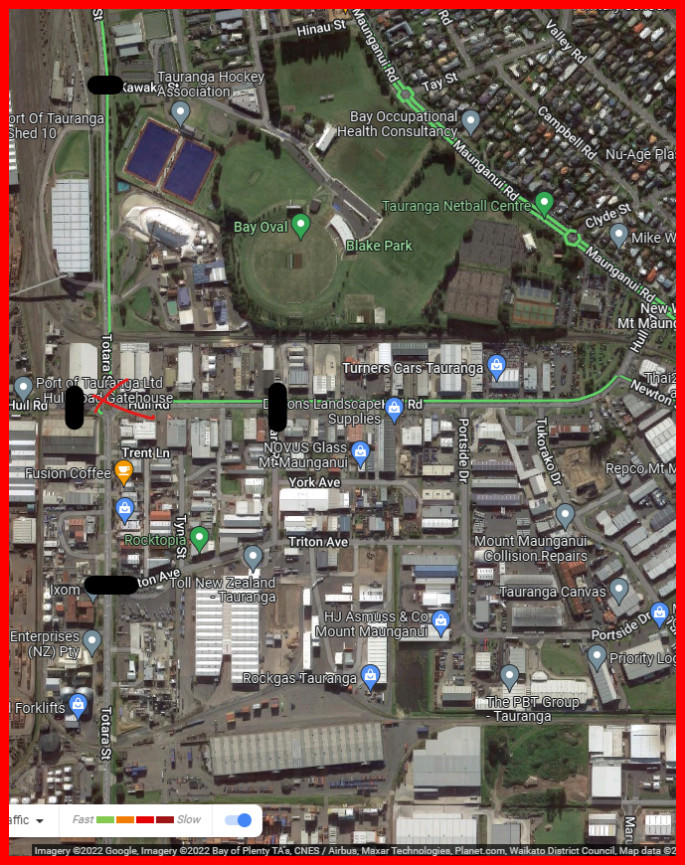 SunLive is working on getting more information and will provide an update when we can.