With $2 billion up for grabs as part of the Government's Three Waters Reform package, councils are deciding how best to spend their share.
The $500 million first tranche of "better off' funding is available from July 1 and applications are now open to councils.
Tauranga City Council is eyeing their $48 million allocation to help fund the proposed civic precinct Te Manawataki o Te Papa.
Council central city development general manager Gareth Wallis says the civic precinct is one of the options council is exploring for its funding application.
He says council will "seek to maximise the funding for the benefit of the community".
The precinct will come with a $303.4 million or $126.8 million price tag, depending on the option chosen by the city's commissioners in June.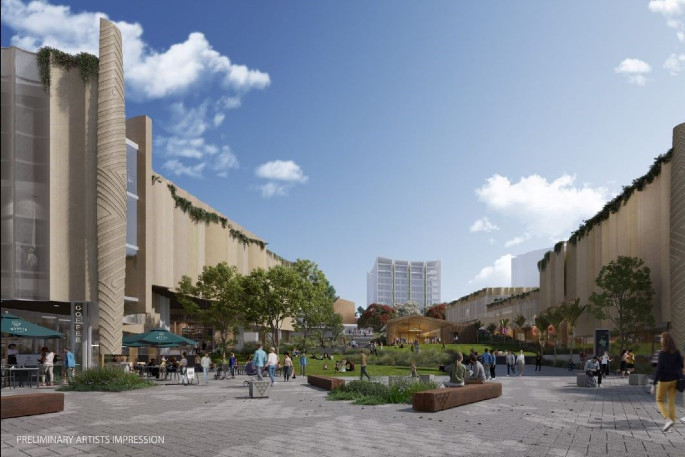 An artist's impression of Te Manawataki o Te Papa. Photo: Supplied / Tauranga City Council.
Te Manawataki o Te Papa will be developed on the land in central Tauranga between Wharf Street and Hamilton Street, previously occupied by the city council building and Tauranga library.
The $303m option includes a new library, museum, an exhibition space and a civic whare (a venue for council and community meetings), as well as development of the waterfront reserve.
Option two will be a scaled back version and include a library, community hub and the civic whare, with a cost of $126.8 million.
Feedback on the options is being sought as part of council's annual and long-term plan consultation, that ends on April 26.
The precinct has caused controversy in the community, with some rate payers and business owners not wanting to fork out the extra rates required to fund it, or deal with the disruption construction would cause.
If delivering the full precinct is chosen, $150 million would be funded through rates.
Others are in support of the project, including the chairman of Downtown Tauranga, the organisation that advocates for Tauranga CBD businesses.
"The precinct is for the benefit of not only the CBD, but of the whole community and greater region potentially," says Downtown Tauranga chairman Brian Berry.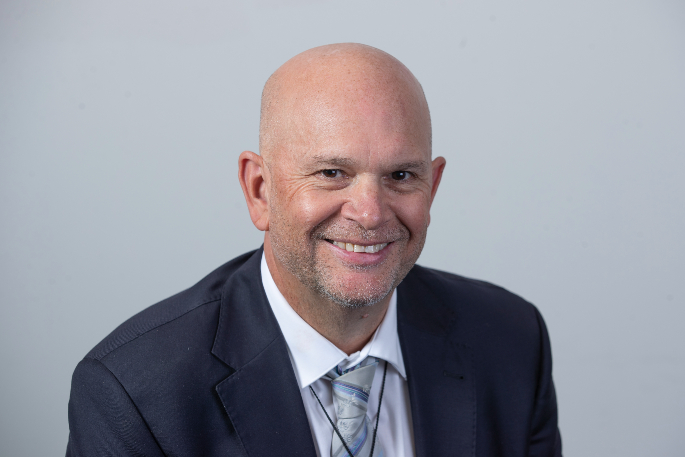 Western Bay of Plenty District Council CEO John Holyoake. Photo: Supplied / WBOPDC.
Western Bay of Plenty District Council is less decisive about how to spend its $21.3 million.
"We have made no decisions on the best use of the funding, should we be successful, given the first $500 million of the $2 billion better off package is available from July 1," says District council CEO John Holyoake.
"Between now and then we will be having deliberate conversations around what these funds could be used for to achieve great outcomes for our community."
Mayor Garry Webber says staff will make recommendations that fit within the funding criteria and council will make decisions based on that.
He says decisions could be made in the June council meeting.
Background
The controversial Three Waters reforms propose to have drinking, waste and storm water management handed to four publicly owned regional bodies instead of being managed by 67 councils.
Strong opposition to the reforms has been expressed by many residents and councils across Aotearoa.
A Stop Three Waters movement formed, and last year a group of protesters gathered outside Tauranga City Council chambers to voice their objections.
The government developed the $2.5 billion package to support the sector through the transition to the new water services delivery system.
"For far too long, councils have had to offset difficult decisions about funding water infrastructure and services against other important initiatives, with water infrastructure often coming out second best," says Local Government Minister Nanaia Mahuta.
"Councils are facing significant challenges over the coming years; with population growth, housing pressures, an increase in natural disasters and climate change, it is important that councils are able to prepare their communities for the future.
"This "better off" funding can be used for those projects communities feel they need the most, be it local parks and gardens, swimming pools, libraries and community centres, or investment in public transport and infrastructure to protect against extreme weather events and sea level rises."
It is estimated $185 billion is needed to fix, upgrade and maintain New Zealand's water services over the next 30 years, to ensure that critical water infrastructure is maintained, says the statement.
The funding allocation for each council has been based on population size, land area and the New Zealand deprivation index.
Applications for the first tranche of funding must be received by September 30. The second tranche of funding will be available in July 2024 when the four entities are established.
-Local Democracy Reporting is Public Interest Journalism funded through NZ On Air