Rotorua Lakes councilor Tania Tapsell has ruled herself out of the running for Simon Bridges' soon-to-be-vacant Tauranga seat.
Tapsell had been widely tipped to stand for the National Party ahead of the upcoming by-election, which was triggered last month following Bridges' decision to move away from politics.
However, the 30-year-old has removed herself from the conversation after telling The AM Show she won't be switching cities in the Bay of Plenty.
"I have been very humbled by how many times my name has been suggested," she says, "but I'll be very honest with you; I'm a Rotorua Lakes councillor based in Rotorua.
"There will be a selection process and I wish them all the best, but it won't be me."
A councillor in her home city of Rotorua since the age of 21, Tapsell previously ran for National at the 2020 general election.
Despite losing the East Coast electorate to Labour's Kiri Allan – a seat that had been held by National Party stalwart Anne Tolley for the previous 15 years – Tapsell was considered by some to be a strong candidate to fill Bridges' shoes.
The by-election, which will take place later this year, will see the opposition's preferred candidate go up against current Labour list MP Jan Tinetti, in what is largely considered a National Party stronghold.
Labour have not won the seat since 1935, and Prime Minister Jacinda Ardern has already downplayed her party's chances of causing an upset in the Bay of Plenty.
Speaking last week, Ardern said: "We've been very clear. This is a seat that hasn't been held by Labour since the 1930s. So we don't expect there to be change from that fairly strong record in one direction."
Elsewhere, NZ First's Winston Peters, who held the Tauranga seat between 1984 and 2005, is remaining tight-lipped on whether or not he'll run in the by-election, while ACT and the Green Party have yet to confirm a candidate.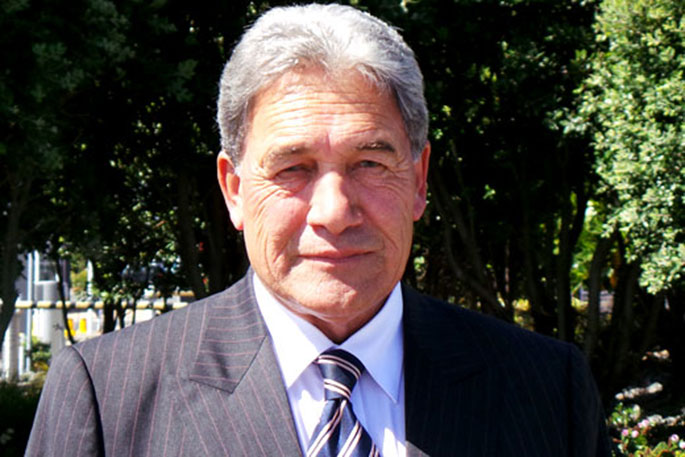 Winston Peters has not yet declared whether or not he'll run for his old seat in Tauranga.
National's final selection will take place on May 1, with the nominations window open now.
"Tauranga needs a strong local champion," says National Party president Peter Goodfellow, "and we look forward to our members delivering that candidate."
"Our local members are looking for a candidate who is passionate about fighting for the issues that matter to communities across Tauranga – like addressing the crushing cost-of-living crisis, restoring local democracy, and delivering better transport solutions to get the city moving."