High pay rates of up to $60 per hour are being offered to lure pickers to the kiwifruit industry, which is experiencing its "toughest-ever season" due to the impact of the Covid-19 pandemic.
Other incentives include such as cash bonuses, prizes and free transport, accommodation and food
Packhouse bosses and office workers are currently rolling up their sleeves, hitting the shop floor and getting into the yards to "get the job done".
The kiwifruit industry requires 24,000 people to pick and pack over a typical harvest, but is drastically short of workers this season due to the lack of international workers, such as backpackers or workers from overseas who normally travel to New Zealand for seasonal work.
There is currently a shortage of 6500 backpackers due to border closures. Added to that is both a shortage of seasonal workers from overseas, and New Zealand workers due to the Omicron wave.
Orchard manager David Kakkar, 32, has been in the industry for 15 years, having started out as a kiwifruit picker himself.
He now hires people to work on a contract basis to pick kiwifruit in orchards around the Tauranga area, mainly in Te Puke.
Pay rates currently offered to workers are the highest he has ever seen in the industry.
"People are not coming into the country because of the Covid-19 rules," says Kakkar.
"It is what it is; I don't criticise the government for making the rules - it's the pandemic that has affected us.
"It's difficult to find good pickers, even at high rates, and it is costly to the growers."
This season, an experienced picker can make over $60 an hour or $500-600 a day, he says.
Even a beginner who has never done the work before can make $30-$40 an hour.
"Contract pickers get paid by the bin," says Kakkar.
"The average price of a bin is $31 for the biggest size, which is 18 bushels. Bigger orchards may offer $33 per bin. If you are a good picker, you can easily pick two bins an hour. If you are new, a bin an hour is very do-able."
Despite these lucrative rates, Kakkar says it is still hard to find workers. It's hard work, and weather dependent.
"If it's good weather you can choose to work all week and earn very good money. But if it rains, then you can't go outside to pick.
"Some people come and try it, but after a few days they might give up as it's hard on the back and shoulders, and you will feel it in your muscles after a few days. If you stick at it, it gets easier. I've seen people in their 60s and even in their 70s who do it every year.
"There are locals who do it, and the rates have seen people travel from other parts of New Zealand, but we really do miss those travellers."
Amrit Sharma, who manages orchards in Pyes Pā, Te Puna and Katikati, is also offering up to $62 an hour, or $31 per bin.
"Yes, if you are experienced, even just very fit and not afraid of hard work, you can make good money," says Sharma. "It's very physical work."
Sharma also finds that high pay alone is not sufficient to attract enough people, and offers extra incentives such as free transportation and wash facilities, and can even arrange accommodation.
"Everyone is in competition for good pickers."
The high rates are catching the eye of New Zealanders from across the country – many of whom have never considered picking fruit before.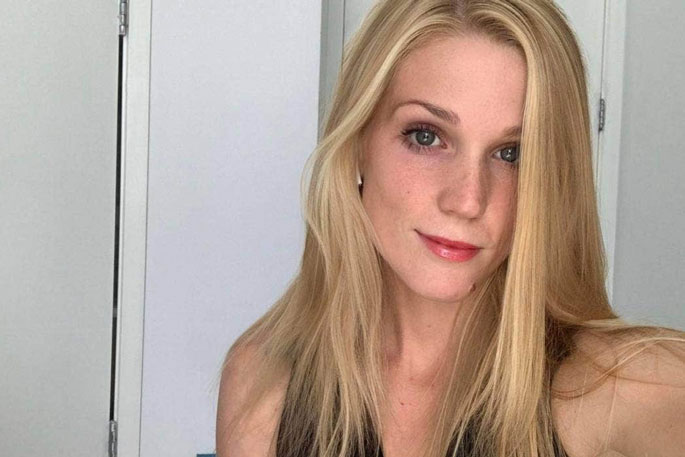 Hannah Leigh, 21, a student from New Plymouth, is looking for a job in the Bay of Plenty as a kiwifruit picker because of the high pay on offer. Supplied/Stuff.
Hannah Leigh, a 21-year-old university student from New Plymouth, has been looking for fruit picking work to pay off her student loans.
"I definitely got attracted to kiwifruit picking because of the pay," she says. "They also have accommodation and transport, which is super convenient."
Hannah says she's not put off by the prospect of hard work.
"It's well known that it's a physically challenging job, and one of the requirements is for you to be physically fit."
Musician Ash Hughes was also lured to the Bay of Plenty by the pay.
Despite never having picked fruit before, Hughes says up to $50 an hour is "do-able", with more experienced pickers earning $60 an hour.
"If you team up with other good workers it's easier to earn more," he says.
"I was due to move to Wellington but decided to come for the kiwifruit picking season as the wages were so high, and I had some friends doing it too."
While top dollar is offered for pickers, some prefer the fixed wages in packhouses, which are not weather dependent.
These businesses are also competing for workers, and have upped their pay rates accordingly, with wages starting from $24 per hour, plus holiday pay and incentives.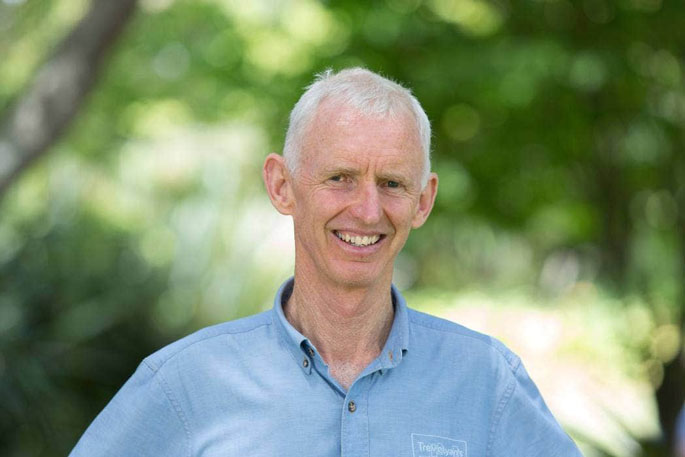 Trevelyan's Managing Director James Trevelyan.
Trevelyan's managing director, James Trevelyan, says this season is the most challenging he's ever experienced in his 48 years in the industry.
Despite those challenges, the company insists all of the fruit will get picked and packed.
Trevelyan's is currently operating with only 60 per cent of staff due to a combination of the Omicron wave and a lack of international workers.
"I've never known it like this before.
"Last week we had 280 staff off, either with Covid or isolating as a household contact. That's going to impact the output of any business.
"It's hard when you're in free-fall, not knowing where you are going to land. We're still getting the job done and have worked our way through it by swapping shifts and people stepping up."
Trevelyan says growers have stepped up to help, and he has even mucked him himself wherever he's needed.
"The problem is getting me off the shop floor."
As well the incentive of higher pay, Trevelyan has introduced daily prize draws for staff, with spot prizes of $50 petrol or food vouchers up for grabs.
Workers can also double their pay for the day, with one person selected from each day and night shift.
The company is also offering free transport, on-site accommodation with wifi, a wellness program and a not-for-profit café that sells healthy food at affordable prices.
Trevelyan, who started picking in the family orchard at just 12 years old, said hard work is not putting people off – it's simply down to a lack of people to do the job.
"It's physical work but fun, with a real sense of camaraderie because you're in teams with people from all walks of life and ages. We match people to the job, so if you are in your 80s you won't be stacking boxes all day. "
Trevelyan says the opening of the borders in May is too late in the season to solve the peak gold labour shortage.
"It's a welcome change, but I don't think it will make a difference to the labour situation this season," he says.
"It is not like a flood of workers is suddenly going to come.
"But we are staying positive because I'm quietly confident that we're at the peak of the Omicron wave, so our staff numbers will start to pick up, and we will get the job done."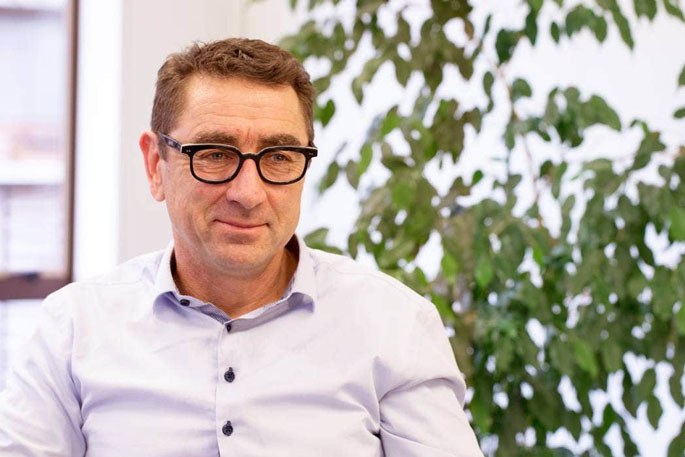 Seeka chief executive Michael Franks. Seeka/Stuff
Michael Franks, chief executive officer of Seeka – New Zealand's biggest kiwifruit handler – says the company is also "well short" of people despite offering higher pay and incentives.
"We don't have backpackers, and we are short of regional seasonal workers because they haven't been able to come through lockdowns in their own countries, and we have been decimated by Covid," says Franks.
"The issue with Covid is that it is unpredictable, and having enough key staff to resource sheds has been an issue."
Seeka offers incentives such as bonuses, free lunches and prizes, where people need to have worked a number of shifts to be eligible. They've also been taking on pickers when their work is rained off.
"While we're not fully staffed and well short, lifting the wage rates has actually helped because pickers are now willing to come to the sheds and work when their picking gangs are stood down through weather or fruit maturity.
"We've got pickers now coming into the sheds and topping up our employee numbers."
Franks says at this stage, they are on track with the harvest and are moving staff to "where they are needed", with office workers turning their hand to shed work.
"Our key people are working long hours," he said. "We are moving fruit to where we have people, or moving people to the fruit. We are playing people out of position. We have had a cadet program for more than 10 years and as part of that program people have worked across the company.
"We have many wonderfully experienced people who are prepared to change their jobs and work in the sheds to get the job done. We've even had office-based staff working in the sheds."