A mixture of rain and fine weather is being forecast for this week.
WeatherWatch.co.nz says a southerly quarter airflow continues to lie over the North Island today and continues to pump in showers or some rain, rain is more north of about Napier.
"Finally later on Wednesday showers clear and the weather is looking dry for Thursday and Friday," says a spokesperson for the weather organisation.
"In the weekend showers move back in."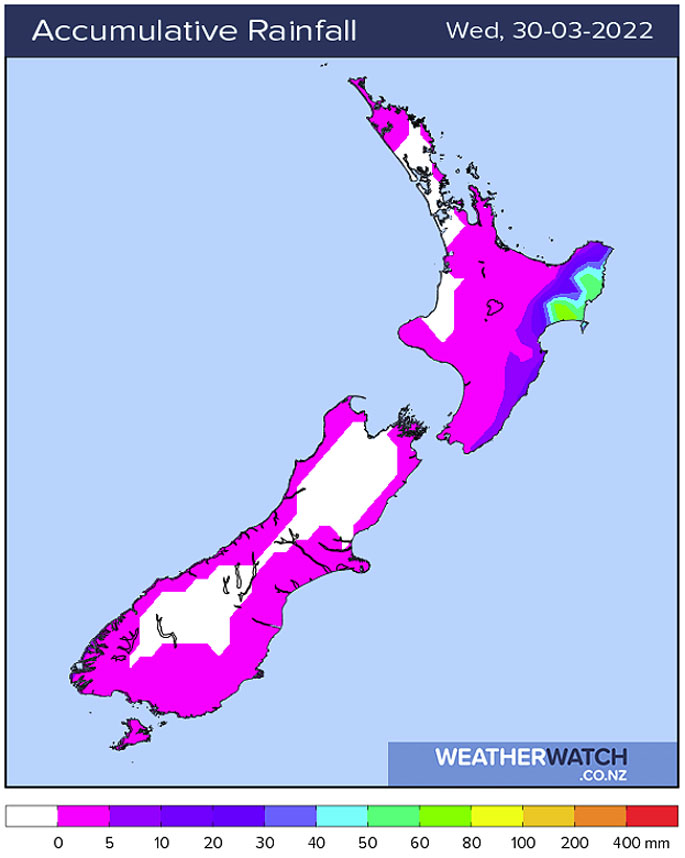 Combined Total Precipitation (mm) from Sunday, March 27, through to Wednesday, March 30, 2022.
WeatherWatch.co.nz says temperatures are warm this afternoon about the lower South Island getting into the early twenties about coastal parts and into the mid-twenties inland, there may be some low cloud or fog to start but that should clear away.
"Most western regions experience a pretty good day too with Reefton and Hamilton likely to get up to 24 or 25 degrees."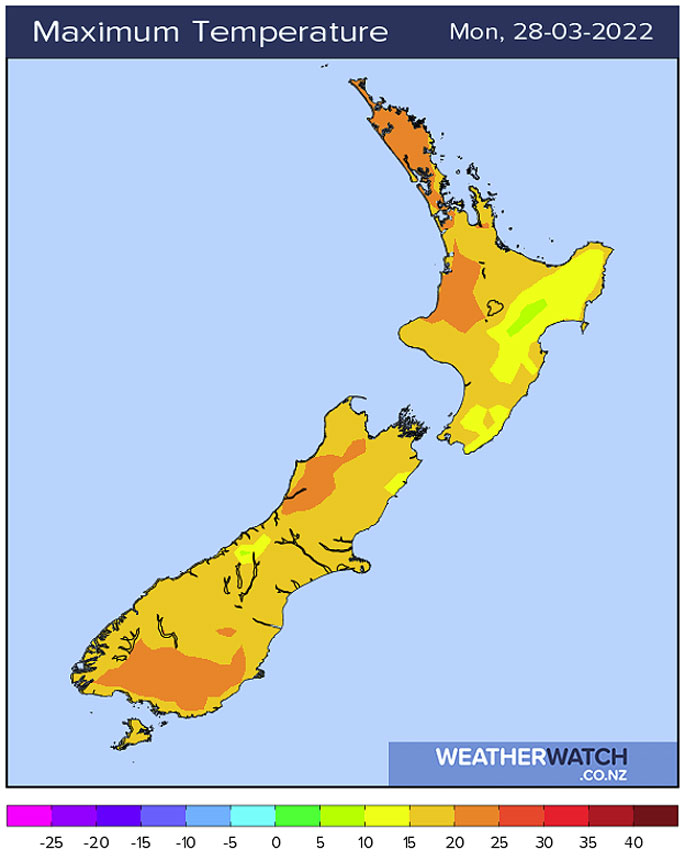 Map shows: Maximum Temperature (°c) in the afternoon of the day shown.
When is some rain due for Southland?
Southland is the driest spots around the country at the moment and in need of rain, so is there any relief on the way?
"Later on Thursday and as we move into Friday morning a cold front pushes through bringing some rain, that looks to be the best shot over the next 10 days totalling 10 to 15mm, not a huge amount but we'll take what we can get.
"After that we do have a few showers moving through at times on Monday, April 4 through to Wednesday, April 6, with westerly quarter winds but nothing overly substantial. A ml or two a day sort of thing."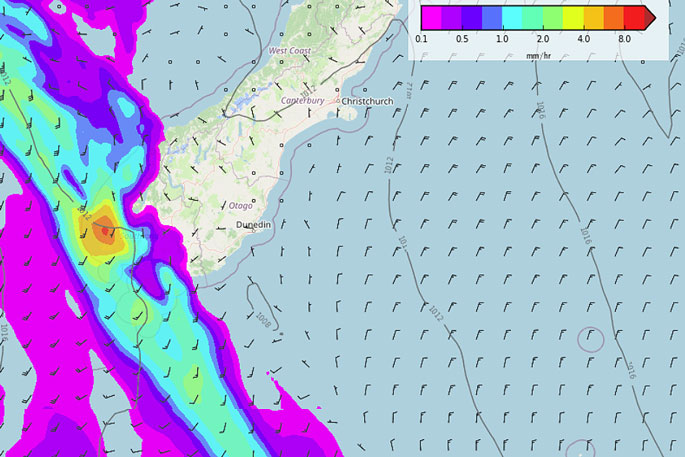 MSLP / Rain map – Thursday, March 31, 10pm – WeatherWatch.co.nz