Tauranga's rates could increase 13.7 per cent next year, but the commissioners' caution it is necessary to invest in the infrastructure required for a growing city.
Tauranga City Council met yesterday to confirm amendments to the 2022/2023 Annual Plan and 2021-2031 Long-term Plan.
The changes include an increase in rates from the 12.4 per cent originally proposed to 13.7 per cent and a shift in the commercial differential from 23 per cent to 27 per cent.
Further increases to user fees and charges and a 15 per cent increase in development contributions are also proposed.
The extra investment is expected to help fund transport infrastructure and the proposed rebuild of the Tauranga Civic Precinct.
Commissioner Stephen Selwood says the increase will be noticed, especially by those in the low residential band.
"If we don't increase the rates and make the investments, then communities right across the city will pay in other ways, in inadequate services, poor transportation and high housing prices," he says.
Selwood says people often focus only on percentage increases which are "misleading".
"We count dollars more than we count percentages."
Commissioner Stephen Selwood. Photo: John Borren/SunLive.
The rates increases are broken down into a weekly dollar amount for each residential bracket.
Homeowners with a capital value of $495,000 (low residential) would pay $3.49 extra per week, a capital value of $790,000 would see an increase of $4.18, a $980,000 capital value would attract a $4.82 increase.
The upper quartile owners with a value of $1.2 million would pay $4.62 more each week and high residential with a value in excess of $3.5 million would pay $8.11 extra a week.
Selwood says: "If you can afford a $3.5m property, you can probably afford $8.11".
The commercial sector would also see rates increase and the shift in differential means the commercial sector would pay a larger portion of rates than residential property owners.
"Moving the fair share across to the commercial sector and also increasing fees across various schedules of charges means that we have a much more beneficiary pays approach," says Selwood.
"The benefit of that has been that the burden on individual ratepayers is significantly lower than they might otherwise have expected."
A commercial property in the lower quartile with a value of $865,000 would pay $18.55 extra per week in rates. The median commercial band would pay $30.21 more, upper quartile properties of $3.3 million would pay $61.50.
High commercial properties with a capital value of more than $41 million would see an increase of $715.82 each week.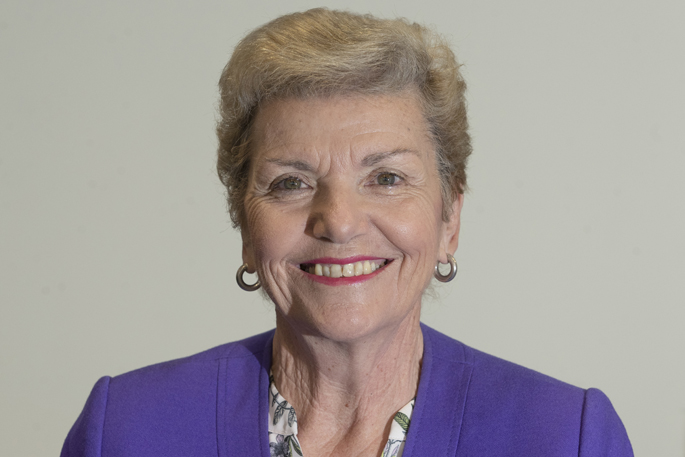 Anne Tolley. Photo: John Borren/SunLive.
Commission Chair Anne Tolley says one important thing that had come from conversations with residents in the past year was who paid a fair share of the rates.
"The feeling that was expressed to us very firmly, was residents felt they were carrying too big a load," says Tolley.
"I think we've responded to that, and I think the commercial sector have responded successfully and constructively to that."
A targeted transport rate is also proposed that would see commercial ratepayers pay $3.33 for every dollar a residential ratepayer does. This would move to $5 for every dollar in two years.
Tolley says the consultation documents are "exceptionally important" and contain some "exciting opportunities" for the city.
One all the commissioners seem most excited about is the civic precinct redevelopment, Te Manawataki o Te Papa.
Two options are proposed: a full rebuild, that includes a library, museum, civic whare and development of the waterfront reserve with a cost of $303.4 million.
The other includes a library and community hub and the civic whare, with a cost of $126.8 million.
Tolley says people need to decide if they want to create a "vibrant, exciting centre city" or "an ordinary civic centre".
Selwood labelled the precinct "an incredible opportunity for the city".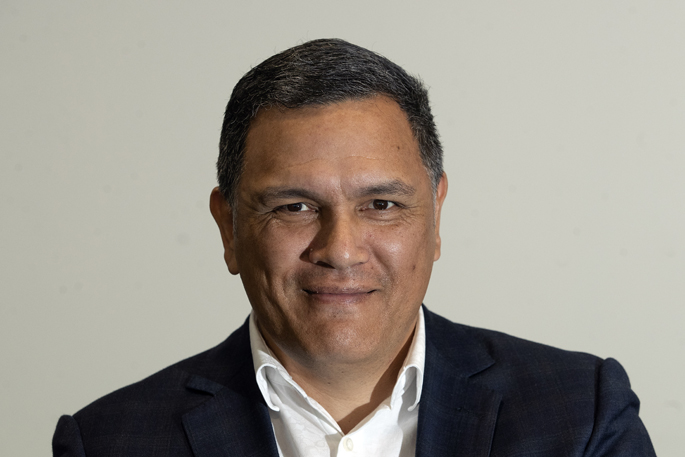 Shadrach Rolleston. Photo: John Borren/SunLive.
Commissioner Shadrach Rolleston says he understood the concerns from ratepayers that the cost of the precinct may impact rates.
"We have to think about this in a broader context in terms of what we're trying to seek and deliver for our city."
Consultation on the amended Long-term Plan and Annual Plan began today and runs until April 26.
Feedback can be submitted through the Tauranga City Council website, via post or email and at community events that will be held around the city during the month.
Formal hearings will also be held in May after consultation closes.
Local Democracy Reporting is Public Interest Journalism funded though NZ On Air.