Whakatāne Mayor Judy Turner joined staff and volunteers as St Johns Whakatāne celebrated an official opening of their new retail premises on Saturday morning.
The store, previously located next to Epic Escape in a building on the corner of George and Commerce Streets had been extensively damaged in a fire in November which also affected other shops around it.
The fire was devastating news for the people running the store as well as for the local community, as the shop had only just reopened a short time prior to the fire following the lockdown, and the fire came at the busiest retail time of the year.
Fortunately, no one was present at the store at the time of the fire. Support was provided to the staff and volunteers, and St John supported New Zealand Police and Fire and Emergency New Zealand with their investigations.
Whakatāne Mayor Judy Turner, members of the Whakatāne Area committee, St John operational staff, volunteers and St John Whakatāne management staff all attended the opening of the new premises which is located next to the Bean Café at the bottom of The Strand.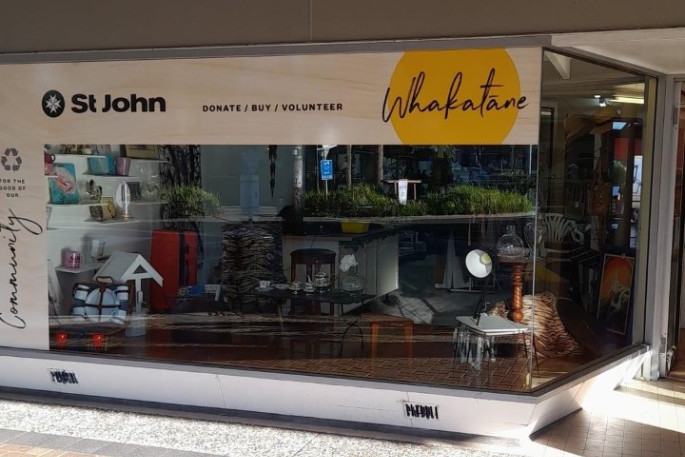 "Was a busy day and great to see lots of our customers back," writes a St John staff member on their Facebook page.
The store raises funds to support local St John activities and encourages the community to help by volunteering, donating and shopping.
Thanks to the generosity of Bay Storage and Whakatāne Hi-Ab, St Johns Whakatāne was able to accept donations in December to prepare for re-opening.
During January, the shop had a temporary site in Arawa Street for accepting new donations, which the community got behind, bringing in furniture and other items.
St Johns Whakatāne will be open from 9am to 4pm Monday to Friday, and from 9am to 1pm on Saturdays.