Not for the first time, New Zealand's kiwifruit sector is facing an uphill battle ahead of their busiest time of the year.
As the industry's main season hones into view, the two-pronged threat of Covid-19 and severe staff shortages are already hampering efforts to get another record crop to market.
Having enough people to pick and pack the green, gold and red fruit is not a new conundrum, and the staff shortage numbers vary depending on who you speak to.
According to Zespri – the world's largest marketer of kiwifruit – the shortfall compared to this time last year is around 20 per cent.
Ask around the corridors of post-harvest operators that pack the fruit, who are now in full recruitment mode ahead of this year's main season in the Eastern and Western Bay of Plenty, and that number is considerably higher, with one source suggesting they are 65 per cent down.
Is the real number to be found somewhere in between? "I think that's the most likely scenario," says Colin Bond, chief executive of New Zealand Kiwifruit Growers Incorporated – a levy-funded organisation that represents growers.
"Our biggest constraint is the closed borders - 24,000 seasonal workers is normally what we require for harvest, and 6,000 of those are back-packers.
"Without those 6,000, the industry has had to think about how we get through a record harvest with less people. To use the government's terminology, we need to flatten the curve so we can average out the amount of trays we pick every week."
Michael Franks is the CEO of Seeka – an orchard-to-market firm on the frontline of the harvesting process and one highly impacted by the current shortfall in numbers.
"We are still very short of people," he says, "particularly through the Katikati region, Tauranga and Te Puke, and have lifted our minimum pay rate to $24 per hour to counter and attract more people.
"We have around 1000 roles we are still looking to fill."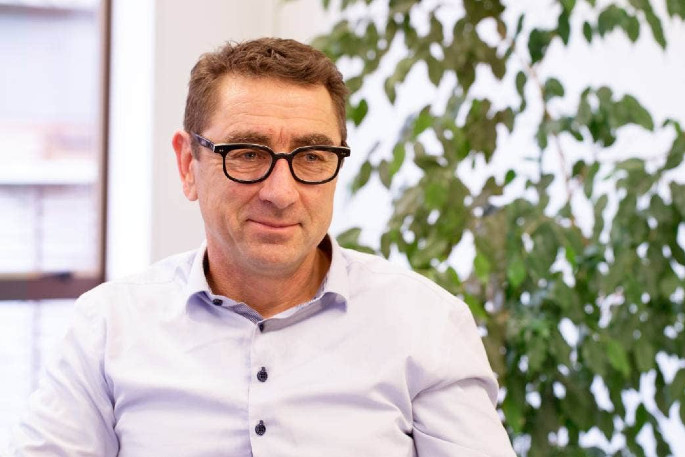 Seeka CEO Michael Franks. Photo: Seeka/Stuff.
And what of the government? In the year ended November 2021, gold kiwifruit made up 47 per cent, or $1.9 billion of total fruit export value, while green kiwifruit made up 23 per cent ($923 million). Are government ready to step in if fruit starts to pile up?
"Absolutely," said Deputy Prime Minister Grant Robertson on a recent visit to Tauranga. "We have been partnering [with the industry] and we will be.
"Our reconnecting plans mean that more people will be able to come in from the middle of March to fill gaps in our labour force, and we also want to work to make sure all New Zealanders who can be there to help with the harvest are there."
The missing 6,000-plus working holiday visa holders only tell part of the story. With unemployment down to 3.2 per cent across New Zealand, back-up plans such as the Recognised Seasonal Employer (RSE) scheme, which brings in workers from eligible Pacific countries such as Fiji and Vanuatu, have traditionally softened the blow of any shortfall.
Said scheme, however, has also encountered its fair share of difficulties. "We've worked hard to bring more RSEs in, but unfortunately the natural disaster in Tonga has impacted on that," adds Robertson, citing the eruption of the Hunga-Tonga-Hunga-Ha'apai volcano that sent literal shock waves around the world in January.
"Our RSE workers are highly valued and many of them come here season after season," adds Zespri chief grower, industry and sustainability officer Carol Ward, "but many of them have not been able to get home for long periods of time.
"It's a stressful time for them, and many are going through their own challenges on their islands with things like natural disasters as well as Covid."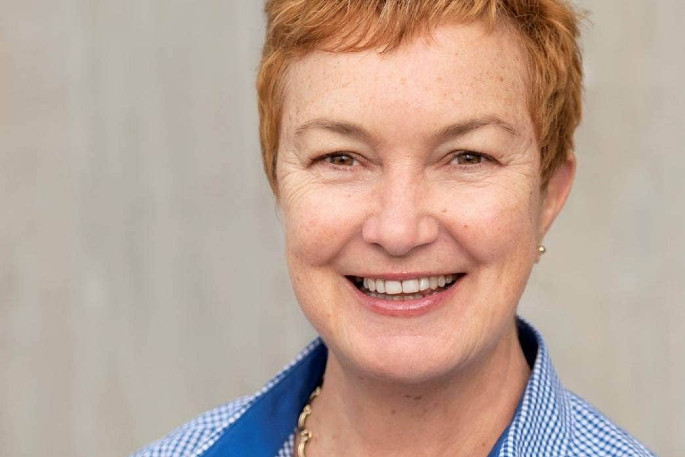 Zespri chief grower, industry and sustainability officer Carol Ward. Photo: Zespri/Stuff.
The 'C' word
Perhaps the biggest challenge facing kiwifruit since the bacterial disease PSA ransacked orchards across the country from 2010 onwards, Covid-19 has already pushed the industry to its limits.
Many worked under an alert level four scenario in 2020, and the post-harvest sector in particular pulled out all the stops to protect workers as best they could amid so many uncertainties and unknowns.
This time around, however, as the Omicron variant threatens to slow the country's economy down to a crawl, it is the likelihood of mass absenteeism that could potentially derail the main season.
Already this year, widespread outbreaks among RSEs have been reported in the Eastern Bay town of Ōpōtiki, while Stuff understands a similar spread has hampered preparations in Te Puke – the 'kiwifruit capital' of New Zealand and home to HQs for some of the industry's biggest players.
As just one of those companies, Seeka have already seen some of their 800 permanent employees and 3,500 seasonal roles directly affected by the virus.
"Yes, we have many covid cases," admits Franks, "and we have their extended close contacts in isolation or we have people in isolation as a result of being close contacts of others. It is dynamic, but we probably have 200 impacted right now.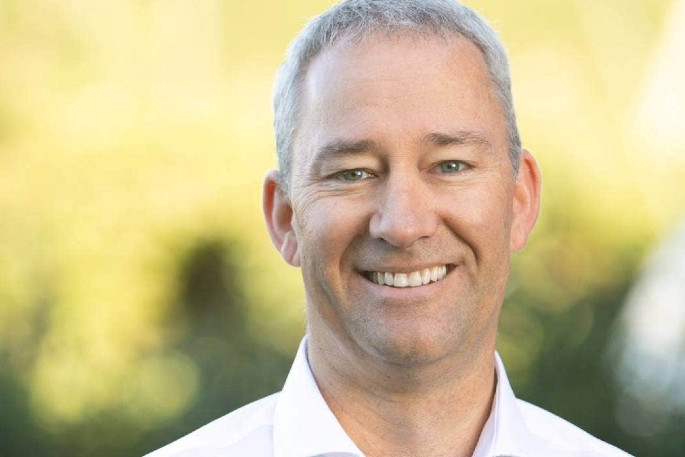 Colin Bond, chief executive of New Zealand Kiwifruit Growers Incorporated. Photo: NZKGI/Stuff
"We are running and continue to run tight lockdown protocols. There has been no confirmed cases of covid positive people at any site, and we have thermograph temperature recorders on all sites, high hygiene, masks, gloves, distancing and continual cleaning."
It is a position Colin Bond sympathises with. "We're no different from any other sector in the country," he says. "My kids and your kids are just as likely to bring Covid home and make us close contacts, and that's the limiting factor due to the amount of people involved in the harvest.
"If Omicron hits in big numbers, we don't know what impact that'll have in terms of how many trays don't get picked.
"The reality is a record harvest without the right amount of people will give us some tough decisions to make if it happens at the wrong point of our season."
Ward continues along similarly cautious lines. "People will need to stay home and we're trying to work out as an industry how to continue to harvest and pack the crop and supply it to our markets offshore. That's vital, because we have a bumper crop ahead of us.
"We want to make sure the most enhanced safety protocols and hygiene measures are in place, so we can do everything we can to support our staff, keep everyone safe and keep the industry moving."
Siege mentality
With certain cogs in the kiwifruit machine continually causing issues, change feels inevitable. If the sector is to reach its targeted global revenue of $6 billion by 2030, calls for solutions such as automation will no doubt grow louder.
For now though, there's little time for projecting beyond the next few months.
"As an industry we have shown strong resilience to challenges over the years, and when things come up we band together and work out how to solve any problems," says Ward.
"It'll be a challenging season – it's not going to be an easy one – but we've faced times of adversity before and we'll make it work."
Bond agrees. "We are a collaborative industry," he adds, "and we'll find a way to work together. To talk about not getting all of the fruit picked would be giving up.
"One of the most difficult things about the 2022 season is the uncertainty. It's such a fluid situation and that uncertainty makes it really difficult to ascertain how the season is going to pan out, so we're working on a day-by-day basis."
Hamish Simson, CEO of post-harvest service provider EastPack, is equally determined, and while he wouldn't be drawn on specific numbers ahead of the packing season, he remains upbeat despite the challenges ahead.
"We are getting good levels of enquiry on seasonal roles," he says. "We have full protection running on our sites – such as masks, physical spacing and screens – to offer the safest working environment possible, and are positive about the good levels of work and pay available to our staff over the next few months."
Flexibility and experience also prop up Robertson's words. "The experience of the last couple of years suggests the industry has done pretty well at adapting."
The industry as a whole will be hoping adaptability will be enough to see them through the months to come.