Eva Trowbridge, a quiet, unassuming woman who led a humble life working for 25 years as a cleaner at Tauranga Hospital, left a gift that continues to benefit women to this day across the Western Bay of Plenty.
Before her death in 2006, Eva Trowbridge set up an endowment fund with the Acorn Foundation, which provides an annual scholarship for an adult student at the University of Waikato's Tauranga Campus.
Since then, 15 local women have been awarded the $3,000 Eva Trowbridge Scholarship, supporting them to graduate and give back to community in a range of professions.
As the capital in Eva's fund continues to grow each year, the scholarship is set to continue being awarded for many years to come.
'I think Eva's story in today's world is such an inspirational story," says Kiri Diamond, who won the scholarship in 2011.
"What I see from her story, and I'm getting chills as I say this, is her strength. And it's a quiet strength. We went through a time where to be seen as a strong leader you had to be kind of loud, but she actually led with servitude and I think that resonates a lot with women."
With support from the Eva Trowbridge scholarship, Kiri achieved her bachelor's degree and went on to graduate in 2019 with a master's degree in community psychology.
Kiri now works as strategy and engagement manager at South Waikato District Council, managing the impacts of public infrastructure projects on the community. Kiri also founded Kia Mau (Talent) Charitable Trust in 2017, where she created Pūaki, a personal development programme founded in kaupapa Māori and supported with cognitive psychology and neuroscience.
Hundreds of students and business employees in the local region have gone through Pūaki, which incorporates Māori values and knowledge, to help participants learn important life skills and achieve their goals.
'When it comes to Kaupapa Māori, our values are all about living with tika (fairness, truth), in pono (to be genuine, sincere) with aroha (love, compassion). Eva, she had all of that. And to end up leaving this legacy – I think she's amazing."
Another local recipient Sharon Richmond, who won the Eva Trowbridge scholarship in 2012, has also gone on to do incredible work in the community.
Sharon left school at 14 and went back to university later in life as a single mum. She says that for many years she never considered doing any sort of degree.
'Winning the award gave me the finances and motivation to complete the degree, but it also made me feel worthy," says Sharon.
"Because in truth, I didn't know if I was capable of doing it. It was a bit of awhi (support), going – come on Sharon, you can do it."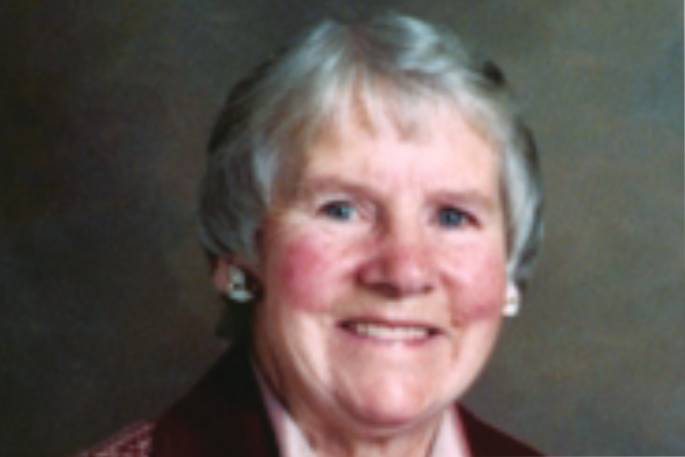 The scholarship was set up by Eva Trowbridge with the Acorn Foundation. Supplied photo.
Since graduating, Sharon has been managing the food rescue operation at local charity, Good Neighbour, a community-facing role that she has found hugely rewarding.
After five years in this role, Sharon is now excited to be taking on a new challenge as adolescent mental health case manager for Pirirakau Hauora, where she will continue to support those in need in our community.
The ripple effect of Eva's generosity through the Acorn Foundation is plain to see – not only on the lives of the scholarship winners but on our wider community. And that's not all; Eva's gift is also impacting future generations.
Kate Flanagan won the Eva Trowbridge scholarship in 2008 and is now a teacher at Mount Maunganui Intermediate School. Kate has two daughters who are currently at university, and she says the scholarship has impacted her children's lives, too.
'I think it was great for them to see their mum studying even though at the time it was a juggle", says Kate.
'The scholarship was a much-needed financial boost at the time and by completing my degree I can now finance my own daughters through university. It is the gift that keeps on giving."
Read more about Eva Trowbridge on the Acorn Foundation's website: www.acornfoundation.org.nz/our-team/meet-our-donors/eva-trowbridge