Parents at Aquinas College and Mount Maunganui Intermediate are being informed of a positive Covid-19 case at each of the schools.
A letter sent overnight, and forwarded to SunLive from a concerned parent, says Aquinas College has been informed by Toi Te Ora Public Health that a member of one of their sports teams has tested positive for Covid-19.
"They were deemed to be infectious during their team's match on Saturday. Only the team members are considered close contacts, and no other exposure events have been identified," reads the letter.
The positive test result came through on Monday evening and principal Matt Dalton says more investigation is required this morning.
"Rest assured that this case is a priority for Toi Te Ora Public Health. I am advised they will contact me to inform me of any further steps required for our College," Matt says in the letter to parents.
"While I acknowledge this news is unsettling, we must wait for the health experts to determine how we proceed once they have completed sufficient investigation."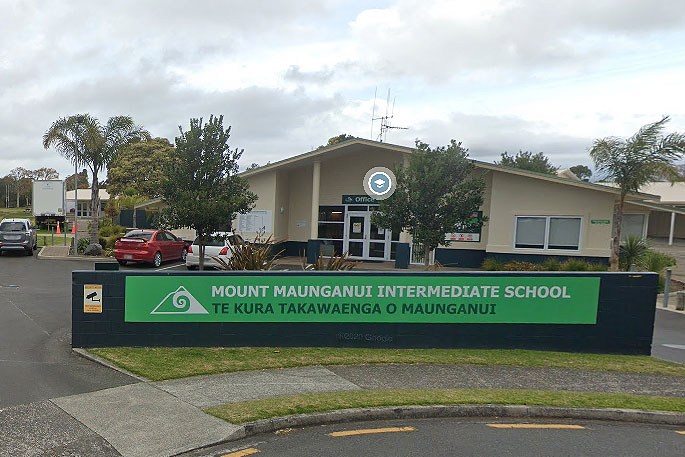 Image: Google Maps.
Another letter sent to Mount Maunganui Intermediate parents this morning confirms a Covid case has been identified in one of the school's students.
After speaking with the Ministry of Health last night, the school says the MOH's advice was to stay open today.
"Our school is staying open based on international and local evidence and experience, the risk of Covid-19 transmission within school settings is considered to be low," reads the letter.
"All students who have been in class and in specialist class with the affected case have been contacted overnight and asked to stay home and isolate.
"They will receive direct instructions from the Ministry of Health later today regarding testing requirements and will not return to school until they have completed their isolation and testing requirements."
SunLive has also been contacted by members of the community saying that Te Puna School is shut due to a positive Covid case.
We are working on getting confirmation on this and will provide an update when we can.