Tauranga MP Simon Bridges is unequivocal in his belief that housing should not be an option for the Tauranga Racecourse Reserve.
The National Party politician says there is "no way" he supports the idea, and wants the option pulled from the ongoing Greerton Maarawaewae Study being conducted by Tauranga City Council and Kāinga Ora.
The study is being run to assess options for the 85ha lot of Crown reserve land in Greerton, which is currently leased by Tauranga Racing Club and Tauranga Golf Club. The land was permanently reserved as a recreation ground and racecourse in the late 1800s but housing is mentioned as a potential future use in the study's outline.
"No ifs, no buts, it should be removed as a possibility," says Bridges.
"Tauranga Racecourse, and the golf course next to it, must remain as a green space. Our city can't become one big housing development – it needs inner city green space as well."
Whilst Bridges concedes there is a housing crisis, he suggests the conversion of old state homes into higher density and quality housing, as well as supporting infrastructure processes for development in areas such as Pāpāmoa East and Tauriko.
"In other words, use the land already in housing better, and free up Tauranga's surrounding land as well," says Bridges.
"If we do this there's no land shortage. We could build many thousands more homes and protect our city's green space."
Bridges admits he is troubled by Kāinga Ora's involvement in the study. As the Crown agency for homes and communities, he is concerned the decision for housing development at the reserve may be predestined.
"It is quite clear from within the Labour government, and from their Commissioners at council level, that the agenda is to take this green space for housing," he says.
"If persuasion doesn't work, then people power will be needed to stop it.
"The Labour government and their commissioners want this to be a fait accompli. We can't let that happen."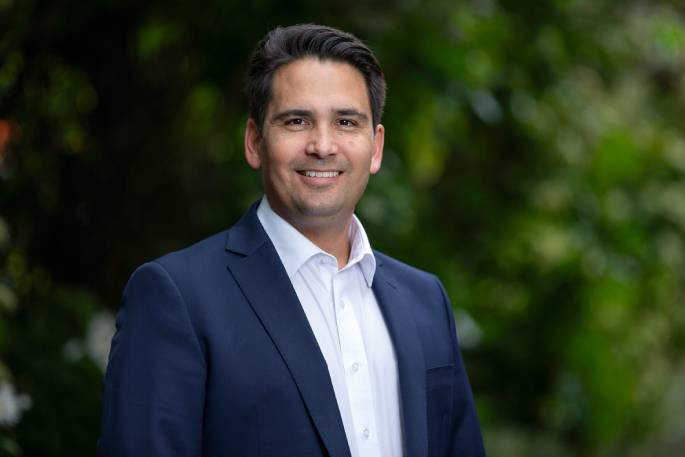 Tauranga MP Simon Bridges opposes the idea of housing at the current Racecourse Reserve Land. File Image. SunLive.
Kāinga Ora's Bay of Plenty regional director Darren Toy says the organisation's reach extends beyond housing, although that does remain an option.
"As the Crown's urban development agency, Kāinga Ora has a wide mandate which goes beyond housing, and sees it working in partnership with communities, Māori, councils and others on quality urban development projects of all sizes," says Toy.
"In this study, a wide range of options will be considered, of which housing is just one."
He says Kāinga Ora has received no directive toward placing housing on the reserve location. He also affirms that no decisions have been made ahead of the survey's completion, and that local iwi would be consulted on long term uses of the land.
"To meet the challenges of Tauranga's growth, SmartGrowth partners, including Kāinga Ora, are working together on how to ensure Tauranga is a great place to live, learn, work and play," says Toy.
"This includes potential redevelopment opportunities along the Te Papa peninsula, from Greerton to the city centre, enabling different types of housing connected by good public transport."
The Tauranga Racecourse Reserve Charitable Trust currently manages the overall lease of the land, which expires in 2039. That lease would need to be broken for housing to be implemented - something Bridges would be prepared to fight.
"To take the green space that makes up the racecourse and the golf club by statute would be an arrogant and authoritarian thing to do," he says.
"I would lead the charge against this in Parliament if it happened."
Bridges has a simple message for his constituents, saying he is committed to stopping housing at the reserve and protecting green space.
"I hope we can persuade the Labour government and their commissioner's about this, but as local MP I will be there for them and the big effort required to stop this in its tracks if behind the scenes persuasion doesn't work."