Some schools in the region could lose up to half of their staff when the Covid-19 vaccine mandates come into force on Monday, says a principal's representative.
Western Bay of Plenty Principal's Association president Suzanne Billington says she has surveyed schools in the region and knows of three that could lose around half of their staff.
The majority are looking at losing as little as five or as much as 20 per cent of staff, says Suzanne.
"It's a really difficult situation for all schools, because it's been mandated from government," she says.
"As principals and their boss, we have to carry out what the government is saying."
The Western Bay of Plenty Principal's Association represents more than 60 schools from Whakatāne to Waihī.
The government has introduced mandatory vaccines for anyone who comes into contact with children in an educational setting. They must have their first dose by November 15, and be fully vaccinated by January 1, 2022.
For those schools losing 50 per cent of their staff, they may need to close or operate at a reduced capacity says Suzanne.
"There's a limited relieving pool across the region and we've got quite a number of schools that are 80 to 95 per cent vaccinated. So they're looking for three-to-six staff, depending on the size."
Suzanne has been given a range of reasons for staff refusing to be vaccinated.
Some staff are against all vaccinations, while others are simply against the Covid-19 vaccine and some aren't getting vaccinated as a stance against the mandates, she says.
"They're taking a principled stand rather than a stand based on their feelings around vaccination.
"I know there's one principal in this region that seriously considering resigning because of his feelings around the mandate."
Suzanne is the principal at Tauriko School and says she's lucky because all of her staff will be vaccinated by November 15.
She knows of three or four schools in that situation.
Otūmoetai Intermediate principal Henk Popping says staff are quite happy to comply with the health order, with one or two teachers that might not get vaccinated.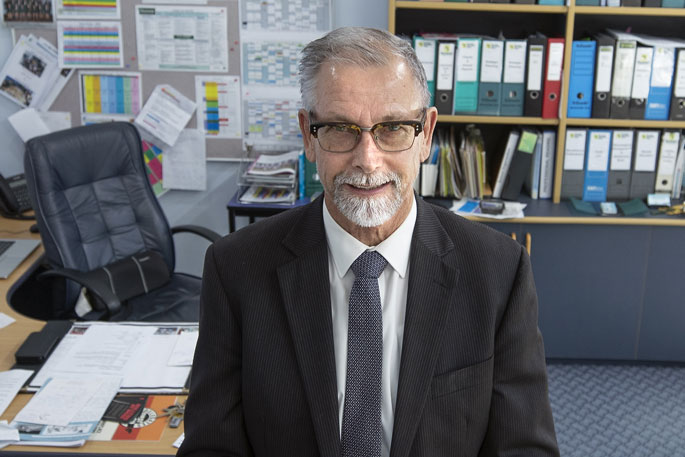 Henk Popping.
"The reality for our school is we've got 696 students over 12 who potentially could be vaccinated with their parents, but there are 204 students who aren't, who are under 11," says Henk.
"We have to protect them as much as we can. Generally there is support for the vaccination order in our school."
He says the general response from parents that volunteer or help out at the school is also positive.
Mount Maunganui Intermediate School Principal Melissa Nelson says the school has not been adversely affected and the teaching team will all remain on deck after November 15.
"The vaccine mandate has certainly put pressure on our sector and the timing of it has been difficult for many schools to manage" she says.
Pāpāmoa College principal Steve Lindsey has concerns that he will lose staff because of the mandates.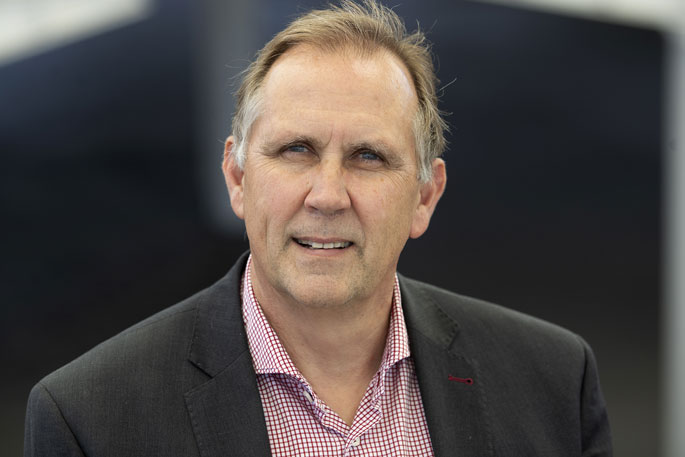 Steve Lindsey.
"I don't want to lose any of my staff, but we realise that this will have a net effect of us losing some people," he says.
"That's really gutting for us and obviously for employees as well. It's a tricky situation for everyone."
NZEI Te Riu Roa president Liam Rutherford says there is "a lot of uncertainty" around how many educators will leave the profession.
The union is working closely with the Ministry of Education around any staffing issues that could arise as a result, he says.
"The majority of our members agree with the mandate and our support of it," says Liam.
"We will be actively working with them, schools, early childhood centres' employers, and the government to be certain the vaccine mandate is implemented fairly and safely."
Post Primary Teachers' Association Te Wehengarua president Melanie Webber didn't want to speculate on whether people will leave their jobs.
"Field staff are supporting members, including those in the Western Bay of Plenty, who have concerns about the mandate," she says.
The Weekend Sun asked the Ministry of Education if they are aware of how many staff may leave over the mandates, and what they are doing to support schools that will lose staff.
At the time of writing, the Ministry had not provided any data.
Ministry of Education operations and integration leader Sean Teddy says they are working with schools that require their help to meet staffing needs.
"If schools do need our assistance with staffing, we encourage them to contact their regional Ministry of Education office who will work with them on a case-by-case basis to address their specific needs," says Sean.
"We are regularly meeting with education leaders to work through issues they are facing and to seek their feedback on meeting the requirements of the government mandates."