A Bay of Plenty children's centre that's credited with leading the way in early childhood education is marking a major milestone.
New Shoots Children's Centre's original premises in Papamoa turns 10 this month, and to celebrate they're holding a Family Fun Day.
Popular speakers, circus performers, coffee and free fruit are expected to draw a large crowd to celebrate on Saturday, August 14.
Dorothy Waide, known as 'The Baby Whisperer', is one of New Zealand's most in-demand baby sleep consultants and will be answering parents' questions.
Dorothy has worked with hundreds of families in New Zealand and around the world, including Hollywood A-listers Michael Douglas and Catherine Zeta-Jones, and can answer a multitude of questions about babies and toddlers.
Local author Rebecca Larson, of 'Row, row, row your waka' fame, will also be captivating children and parents alike with her readings.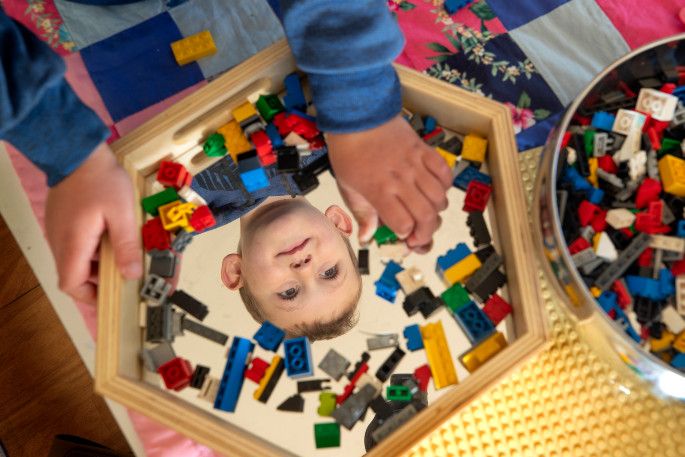 Flynn Hooper, 4 years. Photo: John Borren.
New Shoots Children Centre founders, Michelle Pratt and Nikki Prendergast, were colleagues ten years ago and would often discuss their dream early childhood centre with each other.
"We envisioned a space designed to feel like home, that reflected the local culture, stayed up to date with innovation, and gave children endless opportunities for fun and free play," says Michelle.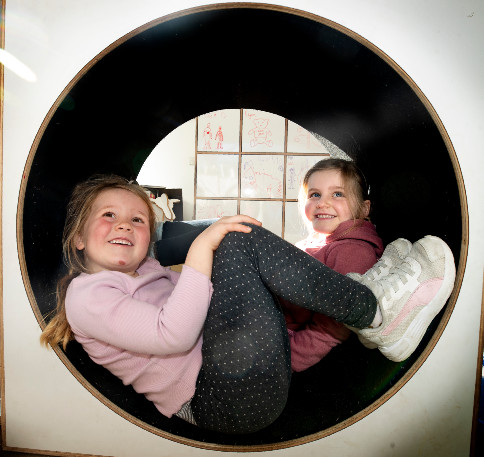 Greer Sutherland and Zara McFarlane, both age 4 years. Photo: John Borren.
"A decade ago, early childhood centres looked very different from how they look today, but as New Shoots opened more centres, bespoke furniture, an abundance of resources and architectural buildings started to become more common – not just within New Shoots' walls, but in other centres, too," says Michelle.
New Shoots now has centres in 15 communities around the country.
The Family Fun Day will be held at New Shoots Papamoa, Twin Oak Avenue, Papamoa from 10am – 1.30pm on Saturday, August 14. Everyone is welcome.