Netball has perhaps been known as a sport more traditionally geared toward women.
But Tauranga Netball Centre is leading the charge by providing mixed teams so the boys can get involved, too.
Recently, an under-16 and under-14 mixed team headed to New Plymouth for the Envirowaste North Island Junior Netball Championship, hosted by Netball Taranaki.
Gary Rooks got involved in netball as his daughter, Leilani, is mad about the sport.
When the call went out for managers and coaches, Gary says he threw his name in the hat to help out the mixed team, and is certainly not regretting the decision.
Gary, originally from Australia, admits to being a rugby man but has also been won over by netball. As for the boys getting involved, he is all for it.
"I really like the idea," he says.
"I am rugby through and through and that is my sport. But my daughter started taking up the netball so I started watching it and it is a bloody good game to watch.
"It is a really good, hard, game. Any boys that think it is not are in for a real shock."
Gary's under-16 mixed team won the tournament in their division and one of their players, Marereirateheketua Wilson, became the star of the Taranaki event, due to his distinctive hairstyle.
Gary admits some parents had reservations about the mixed game. But as he explains, he was more concerned for the well-being of the boys on his team.
"One fella from Porirua had a bit of concern about the girls playing against the boys," he says.
"But I said to him you've got nothing to worry about. If anything, the boys got more of a belting than the girls did."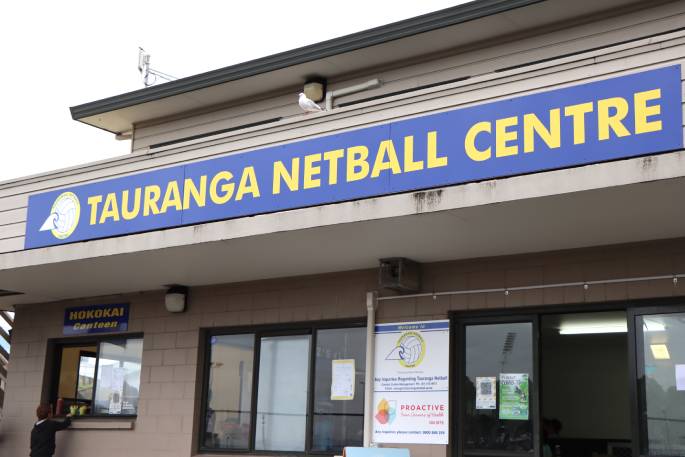 Tauranga Netball Centre. Photo. Daniel Hines.
Gary is hoping this is just the start, with hopefully more mixed teams set to pop up across the nation and, eventually, he would like to see some all boys' tournaments taking place.
"The sport itself is well suited to boys to be honest," he says.
"It hasn't been guided toward the boys which is a shame because it is well suited for a male competition."
He also pours scorn on the idea of the boys being the dominant sex in this sport, highlighting the Silver Ferns win over the New Zealand international men's side in October last year.
"It is not that easy for the boys but it is suited to them.
"Sure, maybe not a big dopey front-row forward who can't spell his name," he jokes.
"It is a very thinking person's game and a real team effort. If one person is not playing as a team player the whole team suffers. I know Tauranga and Taranaki both want to push it further and full complement to them. The players absolutely love it and it is such good fun which is the number one priority."
The teams have their presentations this weekend with the current season at an end for the mixed teams. But to find out more about the Tauranga Netball Centre go to tauranganetball.co.nz.