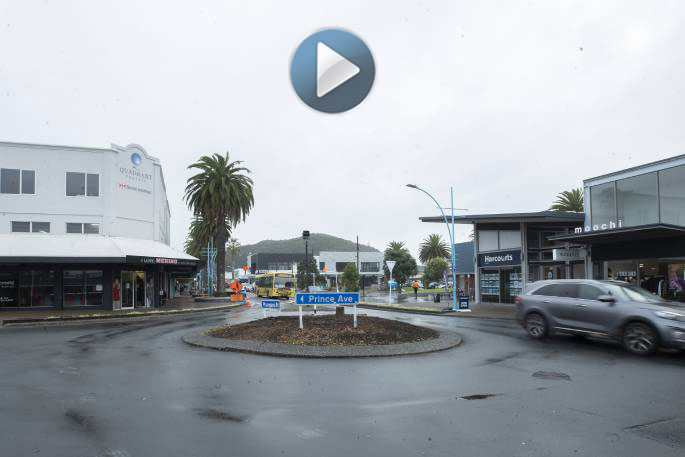 Click the image above to watch the video
Tauranga City Council are replacing an iconic pine tree that has been cut down in Mount Maunganui.
The Norfolk Pine, which was located on the Prince Avenue roundabout along Maunganui Road, has been cut down this morning.
The tree was dying and has been cut down after becoming a risk to public safety.
The work began at 7am today with stop/go traffic in place along Maunganui Road with the eastern end of Prince Avenue closed throughout the work.
The tree has been a long time feature in the Mount and is lit up at Christmas time, acting as Mount Maunganui's unofficial Christmas tree.
However, there will be a Norfolk pine towering over the restaurants and shops in the area again soon with replanting incoming.
"We are replacing the Maunganui Road Norfolk Pine on the roundabout at Prince Avenue," says Tauranga City Council, Parks and Environment, city arborist, Mark Armistead.
"The old tree was dying, despite best efforts to revive it, and has become a risk to public safety. We'll be replanting a new tree in its place."