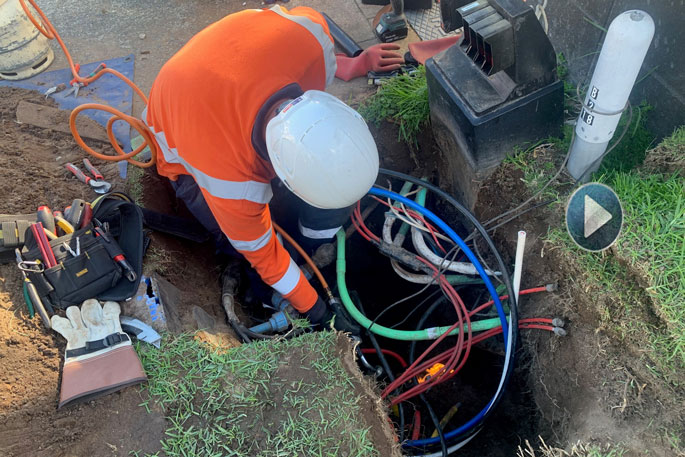 Click the image above to watch the video
Low voltage, not paranormal activity, is being blamed for power issues in Mount Maunganui.
Many residents have reported experiencing flickering lights overnight.
An investigation by maintenance providers for PowerCo this morning, quickly resulted in the cause of the low voltage being traced back to an underground cable fault near the roadside.
The power to one circuit involving much of Commons Ave was switched off, although quickly switched back on again temporarily, due to a resident with mobility issues at that exact moment becoming stuck in their lift.
After digging down carefully around a myriad of mostly coloured cables and pipes for power, internet, Telecom, fibre and water, the cause of the fault was found.
"There are three phases and each house goes off one phase," says one of the electrical contractors.
"They had deteriorated and so we're replacing them."
The colours of the cables helps identify what each cable is for, something that helps when working in such a confined space.
Although the power outage affected around 20 properties, PowerCo say they only show an unplanned outage on their website if they "receive more than 10 complaints".
Back at Commons Ave, once the joins are put back in, insulation is placed around them, the hole is filled in and power will be restored, just in time for another resident who is elderly and also needs to use her lift, returning home.