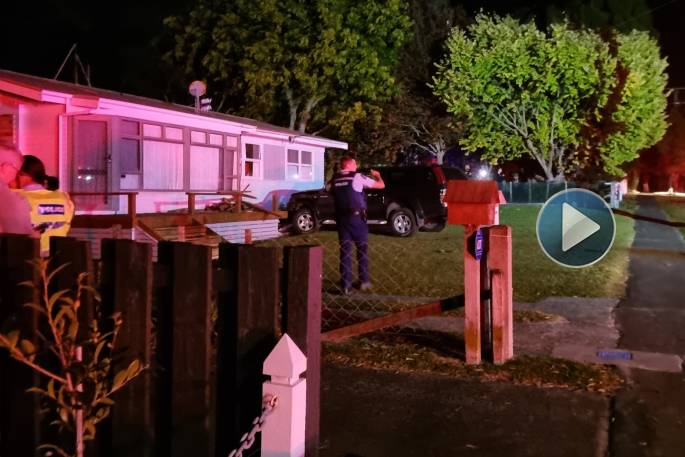 Click the image above to watch the video
Police are investigating the cause of a crash which left many people without power in Te Puke overnight.
Witnesses at the scene say the vehicle crashed into the deck of a house on Moehau Street, just after 8.30pm.
Emergency services were called to the single vehicle crash at the intersection of Moehau Street and Tui Street at about 8.45pm.
A police spokesperson says it appears one vehicle has crashed into a power pole.
"Initial indications are that the sole occupant is not seriously injured."
Contractors were called to fix the line and help restore power to the area.
According to Powerco, the outage affected a total of 688 properties. Power has since been restored to the area.