The high cost of cigarettes in New Zealand is proving a powerful lure for international crime syndicates keen to flog off cut-price smokes here.
Tax increases on tobacco products have been a key plank in the Government's efforts to make the country smoke-free, resulting in New Zealanders paying some of the heftiest cigarette prices in the world.
The inflated cost of smokes hasn't gone unnoticed by overseas crime groups as Customs officers make record tobacco seizures at the border.
"New Zealand pays a really high price for drugs [and] it pays a really high price for tobacco," Customs investigations manager Bruce Berry​ says.
"We've seen a dramatic move from organised crime ... into moving of tobacco products.
"We predicted that this would be coming because of the prices that we're paying."
In July, Customs intercepted 2.2 million cigarettes hidden inside stacks of metal frames exported from Malaysia. At the time it was the largest tobacco seizure in a single shipment.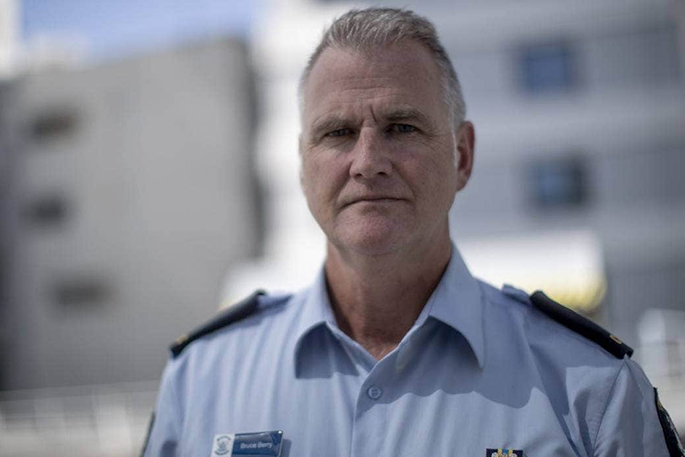 Customs investigations manager Bruce Berry. (File photo)David White/Stuff.
That amount was surpassed in early August when 2.39 million cigarettes were intercepted, hidden inside construction materials.
A third shipment of 2.31 cigarettes was intercepted by Customs officers in late August.
This compares to only 585,917 cigarettes and cigars being intercepted at New Zealand's borders in 2016.
Berry says smuggled cigarettes originate out of countries such as the United Arab Emirates and Malaysia. In some Southeast Asian countries, cigarette packets can be bought for less than a dollar and then illegally sold in New Zealand for about $20, giving last year's seizures a street value nearly $9m.
"There is a definite connection with organised crime ... for them it's all about the money.
"They don't care what the commodity is, they just want to push it through."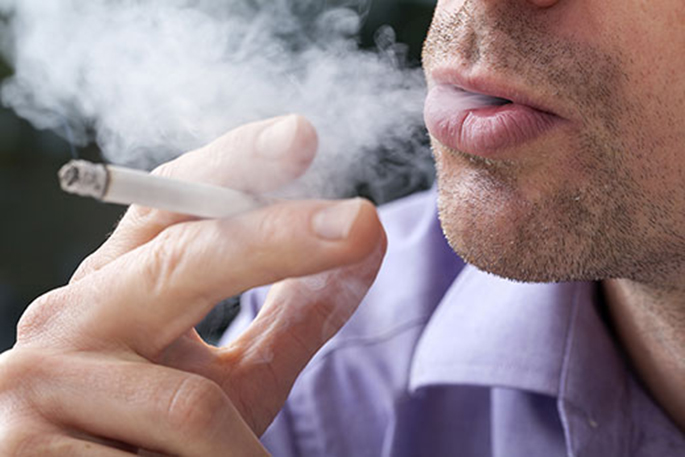 File photo.
In July, the Government introduced new importation rules, making tobacco products, and tobacco leaf and refuse prohibited imports. A permit is now required to import these products.
The new rules allow Customs to seize and destroy all illegally imported tobacco products.
A trend seen overseas but not yet in New Zealand is the emergence of counterfeit cigarettes.
"We get some reporting of it occasionally, but we haven't seen it of any note. That's where they take a lower quality tobacco and then sell it as Marlboro or whatever, expecting a higher premium price."
Meanwhile, methamphetamine continues to be organised crime's illicit drug of choice worldwide.
Whereas previously a lot of meth originated from Southeast Asia, intelligence indicated Columbian and Mexican cartels are now targeting New Zealand via North America.
How smuggled drugs are distributed once in New Zealand has also changed, Berry says.
"The business model of the organised crime groups have changed. Traditionally the gangs oversaw a lot of the process, we're [now] seeing what we call shore parties being dispatched to New Zealand.
"They arrive here, they set up to receive packages containing drugs ... distribute the drugs and then start washing the money and pushing money through."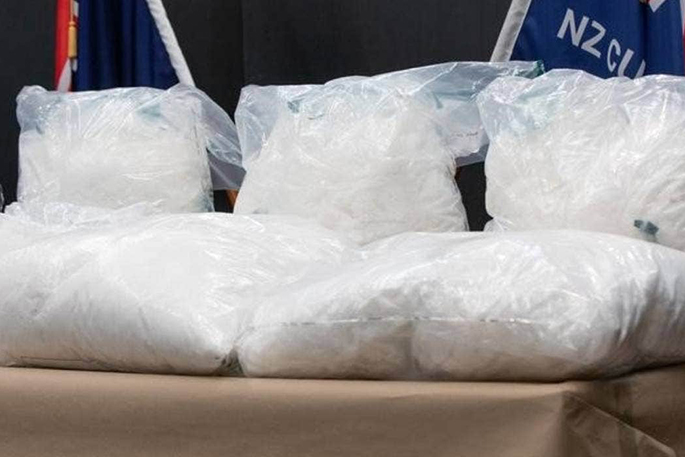 Customs officers intercepted 110kg of methamphetamine and two handguns smuggled inside golf cart batteries in February 2019. (File photo)RNZ.
And while the street value of meth has declined since the 1990s, the quantities of the drug being smuggled around the world has increased.
"Back in 2006, we had our first 100kg seizure of methamphetamine and I would say I've got probably half a dozen of those jobs on the go at the moment," Berry says.
"You sit there and go wow. The money to be made is huge, that's why people do it."
Seized drugs are mixed with waste products, or sometimes concrete, and go to landfill. Previously, intercepted drugs were incinerated.
"That's the untold story that I don't think people really understand.
"There is a huge cost to the taxpayer but also to the environment in us having to deal with these substances."