The RimuFest NZ 2021 fun is culminating this weekend in two concerts at The Jam Factory in Tauranga.
The Student Finale Concert is being held today at 1pm, and the Harikoa Collective: Five Tango Sensations will be on Sunday evening.
At the Student Finale Concert, students will perform in their chamber music groups, string ensemble and bucket drumming ensemble.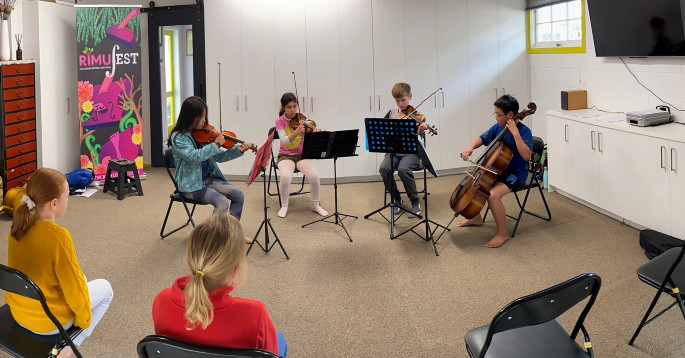 RimuFest NZ is a one-week summer chamber music programme for beginner to advanced string players between the ages of seven to 18. Students come together in a social setting using teamwork and leadership skills to create music together.
'Chamber music is one of the most beneficial, supportive and fun ways to improve your playing," says a RimuFest spokesperson. 'Not only will students refine fundamental skills such as rhythm, pitch, timing and dynamics, but chamber music also develops creative thinking, co-ordination, memorisation, social and emotional skills."
The 2021 programme runs from January 3 -10 in Tauranga and includes daily coachings and rehearsals as well as private lessons, technique classes, masterclasses, and rhythm classes.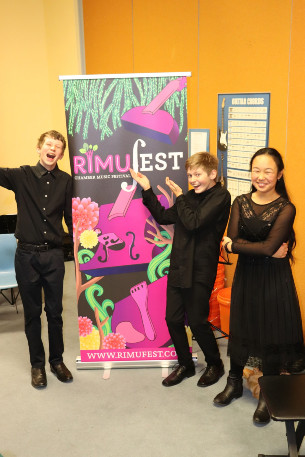 The idea of RimuFest formed in 2017 when Amelia Taylor wanted to pass on her passion for chamber music to other students. Along with her husband Alejandro Larumbe from Mexico, they toured Mexico with their chamber collective Arcasonia. After a few Arcasonica tours in Mexico it was evident that students there were eager to learn and that there were not many opportunities for students to get together to play chamber music together, especially in such a special setting. Amelia and Alejandro contacted friends and colleagues Elyse Dalabakis and Hannah Neman to form the Harikoa Collective and that's how the first RimuFest came into being in Veracruz Mexico 2019. After many Skype meetings and organizing, RimuFest Mexico 2019 received 19 students creating five groups.
​Amelia also realised that there was no such festival offered in New Zealand for ages 10-18 years, so began the idea to bring Rimufest here. Tauranga being the hometown of Amelia had deep roots and strong connections and with the wish to give back to the country and pass on their love and passion for chamber music, Tauranga presented itself as the perfect location.
RimuFest challenges dedicated young music students to expand their abilities through imagination, leadership skills, intensive chamber music coaching sessions, and masterclasses led by the Harikoa Collective and attending faculty concerts.
The Student Concert today at 1pm has a koha or donation entry, and tickets for the closing concert with the Harikoa Collective: Five Tango Sensations on Sunday January 10 are $25 for adults and $15 for students. More information is available at www.rimufest.com