Domestic violence advocates and experts will break the silence around abuse towards women at an event in Tauranga this week.
At Breaking the Silence, organised by Zonta Club of Tauranga, attendees will have the opportunity to hear from four New Zealand leaders working alongside people who are the victims of domestic violence.
Zonta Club of Tauranga president Leigh Murdoch says the speakers will talk about the impact domestic violence can have on women, children, grandparents and the wider community.
Speakers include NZ Police family harm intervention coordinator for Western Bay of Plenty Adrian Tukaki and societal change leader at Tautoko Mai Sexual Harm Support Julie Sach.
Family violence activist David White will also speak at the forum. In 2009 David and Pam's daughter Helen was murdered by her husband.
Once the trauma and drama of the Criminal Court process was over, David and Pam faced a further eight years in the Family Court settling disputes for the children.
David has written two books, "Helen. The Helen Meads Tragedy", and "Family Violence. Lifting New Zealand's Dark Cloud".
David has actively campaigned against Family Violence since 2011.
The event is being held as part of the Zonta International campaign 16 Days of Activism.
Zonta is an international advocacy organisation where members volunteer to support and expand opportunities for women and girls through a range of advocacy and education programs, and service projects.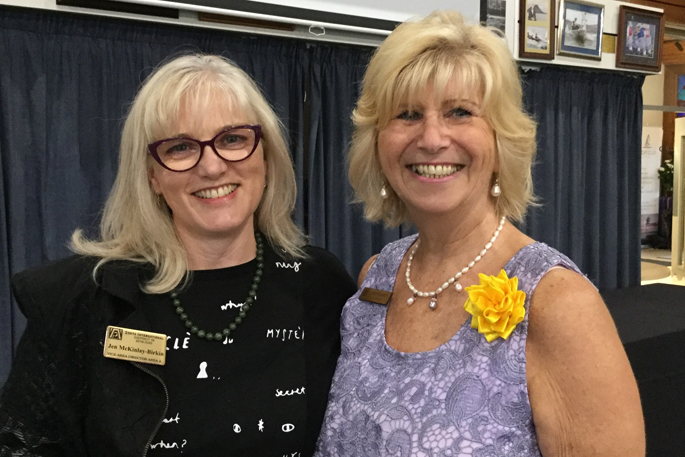 Zonta Club of Tauranga area manager Jen McKinlay-Birkin and president Leigh Murdoch. Photo: Supplied.
Leigh hopes this event will help make people aware that anyone can be a victim of domestic violence.
"This event will help raise awareness that domestic violence doesn't know a boundary. Anyone can be a victim of domestic violence – it isn't restricted to one group of people.
"People tend to not talk about domestic violence because they often avoid discussing nasty things. But it is so important we do talk about it.
"And this event is going to be an amazing eye-opener. We just want to make a change, and make life better for people if we can."
People are asked to contact zontatauranga@gmail.com if they wish to attend as limited spaces are available.
The event is being held on December 10 from 5.30-7.30pm at The Kollective.