A group of young girls have been given the chance to train with football coaching royalty, having a session with a former All Whites head coach.
The Omokoroa Football Club grade 10 girls spent a couple of hours with Ricki Herbert learning ball control and practicing their new skills in a game.
Herbert says they were a superb group of young girls, as were the couple of boys who joined the session as well.
"They were very keen, very enthusiastic, it's great to see them involved in the sport."
He showed them some new ball control techniques and the importance of communication.
Herbert says the game at the end was a chance for the girls to execute their new skills or if they weren't able to, they weren't afraid to try the new skills.
Ellie-Marie Walls, 9, says she had a lot of fun and her favourite skill she learnt is dribbling the ball.
The game at the end was bigger than their normal seven a side games because around 20 players were at the session.
"It was fun because we got to play a longer game at the end. It was kind of hard because the pitch was a bit smaller."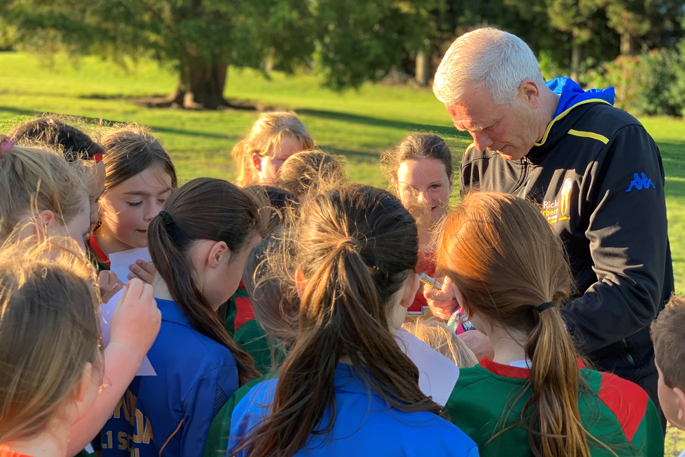 Ricki Herbert signing autographs at the end of his coaching session.
Ellie-Marie's dad Riki Walls organised the session because he knows Herbert socially and is stoked with the turnout.
"I was so impressed and so were the parents, at the concentration the kid's had."
He says the players responded really well to Herbert's quiet style of coaching.
"These kids, just 20 of them, running around, absolutely concentrating and listening to him, it was pretty cool to watch."
Walls says the Omokoroa boys' teams were a bit jealous of the session but it's great to see the girls' teams getting support.
As an ex rugby player, Walls reached out because he wants to learn some football skills to help his three kids with their love of the sport.
"It Looks like I'm a football dad and I'm loving it to be honest.
"I never thought I'd be a football dad and I just think it's amazing. My daughter loves it, my seven-year-old loves it and the three-year-old is running around, kicking a ball, can't wait to play."
The teams will get another chance to work with Herbert because he looking at running a holiday programme for them at the end of the year.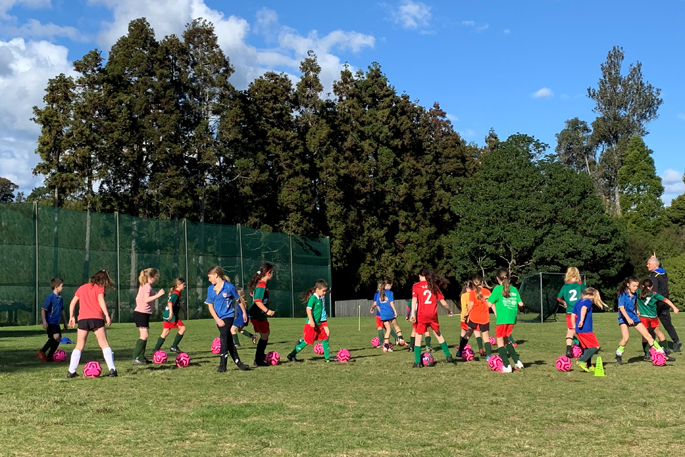 Ricki Herbert takes the Omokoroa grade 10 girls through their paces.