Mānuka honey business Comvita has made 90 staff redundant as part of a company restructure.
The health supplements manufacturer reported a 2020 full-year net loss of $9.7 million, which included a one-off $9.3m write down of underperforming or overvalued assets.
In the 2019 financial year it made a $28m net loss.
Comvita also says it had removed management layers, simplified structures and removed 90 jobs from the business, as part of an organisation transformation completed before June 30.
During a successful $50m capital raise in June, Comvita revealed a three-part plan to stabilise results, transform the organisation and build long-term resilience and growth. Good progress had been made on this, it says.
Comvita chairman Brett Hewlett says it had made significant changes to the business to set it up for long-term profitable growth.
"I am greatly encouraged by the turnaround we are seeing in our performance."
During the 2020 financial year, Comvita faced challenges to its performance in New Zealand and Australia as a result of its airport, retail and daigou (China export) business being disrupted by Covid-19.
This had an $11m impact on its revenue and associated margin in Australia and New Zealand in the second half.
Total revenue for 2020 was $196m, up nearly 15 per cent on 2019.
Comvita started work to reduce its 200 products by 30 per cent to help free up cash and pay down debt.
Net debt is $15.5m, a reduction of $73.5m on 2019.
Work was completed to clarify roles and responsibilities between divisions and remove back office duplication throughout the organisation.
A leadership restructure has just one role left to fill.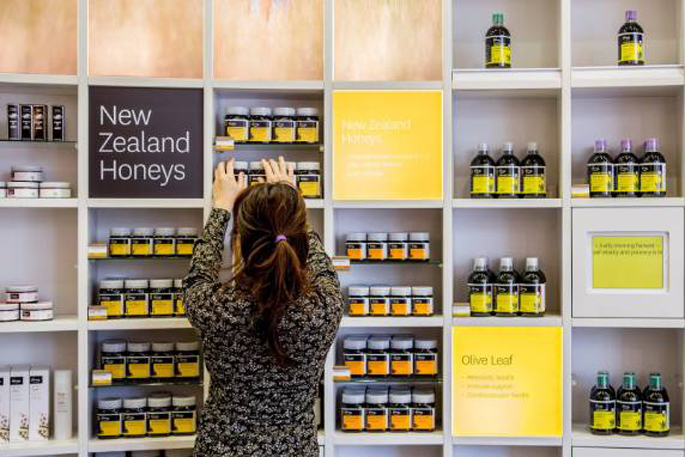 Comvita is reducing its 200 products by 30 per cent. Supplied/Stuff.
Comvita claimed $104,000 in Covid-19 wage subsidies for 16 staff.
Its China and US markets have been performing well and it would continue to focus on these for the next five years.
Comvita chief executive David Banfield says he is proud of the way staff had responded to the changes and challenges that had arisen since he started in January.
"Our Apiary, Olive, manufacturing, logistics and quality teams excelled when many of us were working from home, delivering record productivity and quality and our in-market teams kept supplying our loyal consumers around the world."
Organisational changes throughout the company would have affected staff, he says.
"Having made these tough decisions, it's now our role to deliver strong performance in FY21 and beyond."
"There is much we still need to do to realise the true potential of Comvita, but we are absolutely committed to pay back the support shown by the extended Comvita whānau and our shareholders."