When junior and secondary school's rugby joined their senior counterparts on the footy field last Saturday for their season launches, the Bay of Plenty Rugby Referees Club were able to appoint a registered referee to every single match from Under 11's to Premier Mens and every game in between, right across the region for the first time ever.
"Usually when the junior and secondary schools' competitions kick off we are scrambling to cover all 140 odd games," says Community Volunteers Development Manager Cam Russell. "However, this year, due in part to a number of strategies, we've been able to not only recruit new referees, but retain a large portion of referees from previous years."

A continual improvement in side-line behaviour over a number of years is being credited with the increased number of referees in the Bay of Plenty.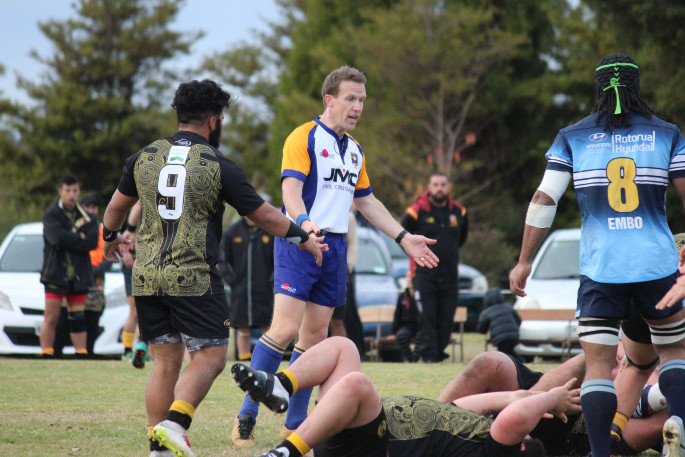 "Five years ago, when I first came to the Bay, new referees began their careers at Under 14 secondary school rugby," says Community Rugby Manager Pat Rae. "It was a brutal environment for a seasoned rugby player, let alone a brand new referee to learn their craft.
"I set out a five-year plan to have referees appointed to under 11, under 12 and under 13 rugby, in order to provide less intense games for new referees to learn in. Here we are five years later with that dream realised.

"Sorting out side line behaviour was crucial to the success of that strategy. In those days, teams would set themselves up on opposite sides of the field and the coaches and all the reserves would roam up and down the field on the touch line following the game," says Pat.
"Coaches would be yelling instructions to their players, while the reserves would imitate their coach. If decisions went against them, they would direct their frustration at the referee."

The Bay of Plenty Rugby Union now has strict protocols in place to ensure the health and safety of all the participants involved in rugby, players and referees. Fields must be set up correctly, with ropes five metres from the touch lines on both sides of the field. This keeps the spectators back a safe distance so players can express themselves without fear of having spectators get in their way on the touch line.

Coaches, managers and reserves can no longer roam the touch line. Just like the professionals on TV, they must now remain inside their designated technical zone, two rectangular boxes situated on the same side of the field on either side of half way, one for each team.
Only water carriers are allowed onto the field at stoppages and only medics and physios are permitted to roam the touchlines during the games. Everyone else is confined to their technical zone while the game is being played.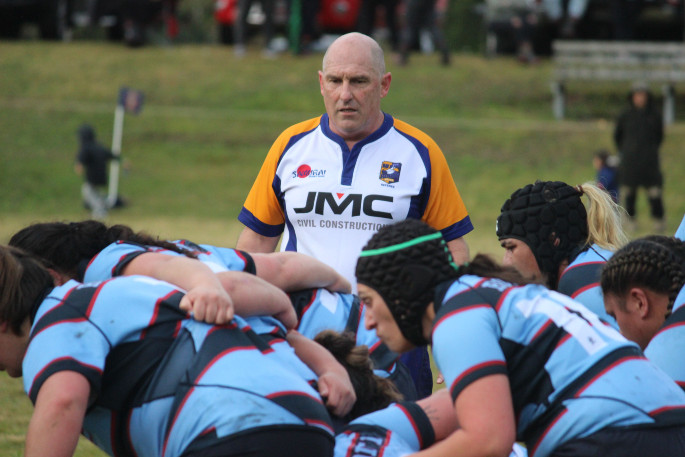 Other protocols include event managers being in place who are responsible for looking after the behaviour of their supporters.

"Unlike some provincial unions where the coaches, managers and their reserves are set up behind a dead ball line, our technical zones are drawn straight from the World Rugby law book," says Pat. "By setting the teams side by side, each team can self-police each other. I credit this strategy as playing a major part in the reduction of poor behaviour on the side line and the increase in referee retention leading to more games having registered referees appointed. It's a win-win-win situation.
"More trained refs mean more kids having fun in a safe environment. It means coaches don't have to referee their own games at JAB level, so they can concentrate on coaching, which is what they signed up for and less mums and dads having to referee in gumboots."

For all this great work, there's still a way to go. Last weekend also saw an incident which has led to a coach receiving a lengthy suspension from coaching, two clubs put on notice to tidy up their behaviour and the Bay of Plenty Rugby Referees Club taking the extraordinary step of withdrawing their refs from a premier men's game this weekend, citing health and safety concerns of their members as the reason.
"It saddens me to have to report this," says Pat. "Ninety-eight per cent of our clubs and schools do a great job in providing a positive environment for our participants to enjoy their rugby. It's a shame that a very small percentage of our team of 12,000 has let the rest of us down.
"This one club has had a couple of warning letters this year, so it's disappointing that our referees club has felt the need to take this step, but completely understandable and they have our full support."