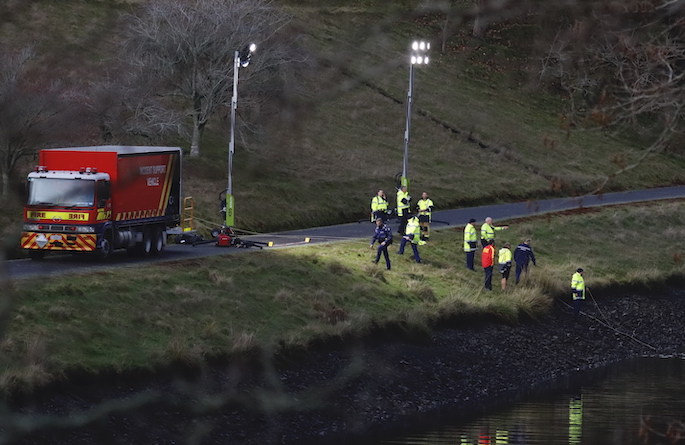 Click the image above to watch the video
Emergency services are at the scene of a single vehicle crash on McLaren Falls Road this afternoon.
A police spokesperson says emergency services are responding to a report of a vehicle in the Ruahihi Canal near McLaren Falls Road, Omanawa.
Canal water levels will be lowered to allow better access to the area, says the spokesperson.
"Until this happens Police cannot confirm any details about the vehicle or any possible occupants."
One person is reportedly trapped in the vehicle, Stuff reports.
Police were alerted to the incident around 1.20pm.
A photographer at the scene says it appears the vehicle has travelled about 500m down a very steep hill into the canal.
Another witness at the scene says the vehicle is fully submerged under water.