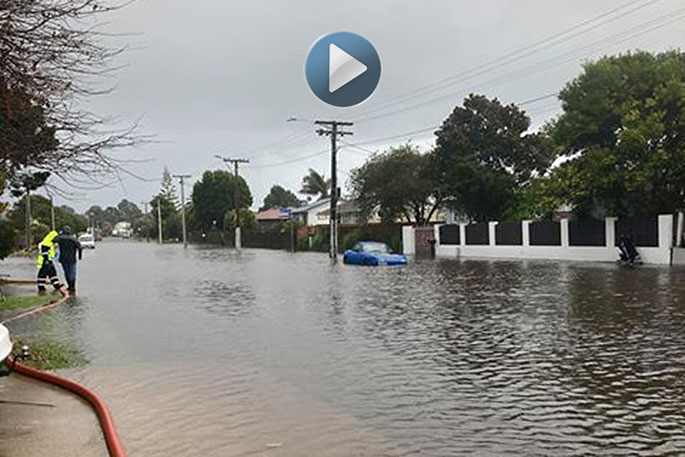 Click the image above to watch the video
Heavy rain is causing some chaos in the Bay of Plenty today.
SunLive has received reports of flooding in the Mount area.
Fire and Emergency New Zealand spokesperson Paul Radden says there is flooding on Carysfort Street in Mount Maunganui.
"We got called to flooding on Carysfort Street. We assisted Council by putting some damns across driveways to stop water going into properties."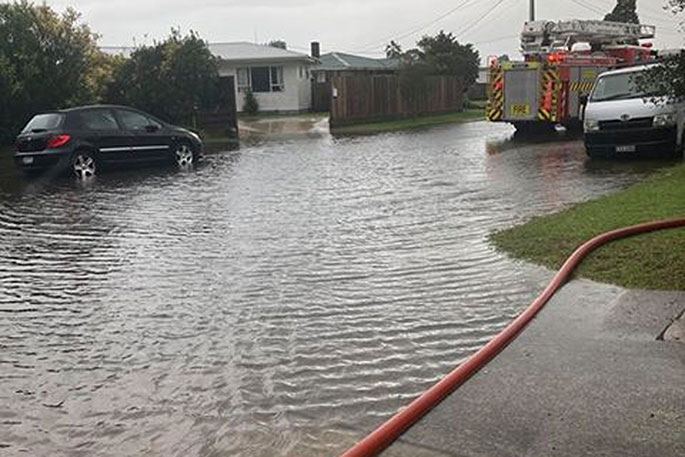 There are also reports of surface flooding on Takitmu Drive.
NZTA is also reporting heavy flooding at the Te Maunga Roundabout, between SH29a and SH2.
"Please take care."
A caller to the 0800 SUNLIVE news hotline says there is flooding "everywhere".
People are advised to drive with care or avoid any unnecessary travel.
Waka Kotahi NZ Transport Agency advises there is surface flooding on the Bay Link site between the Bayfair and Te Maunga roundabouts.
"This comes as heavy rain continues to place additional pressure on the site's drainage system," says a spokesperson for the roading agency.
"The project team are putting measures in place to help clear the water, and we ask motorists to take extra care when driving through the site.
"A temporary 30km/h speed limit applies around the Bayfair roundabout and a 50km/h temporary speed limit applies on SH2 between Te Maunga roundabout and Concord Ave."
For more information about the Bay Link project, visit nzta.govt.nz/baylink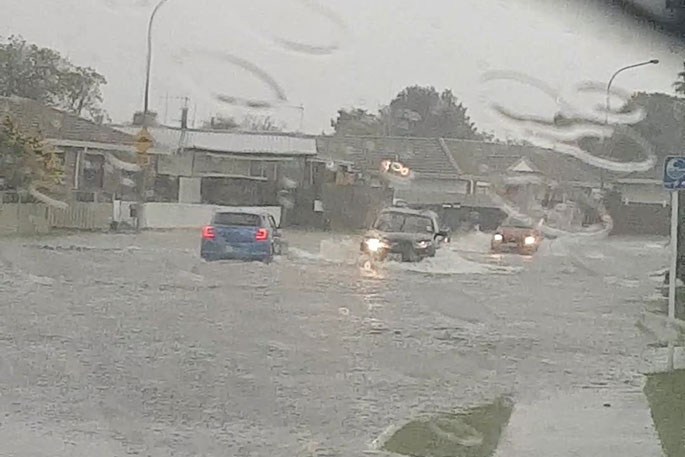 The water is about 'thigh-high' on Carysfort Street. Photo: Chelsea Rose.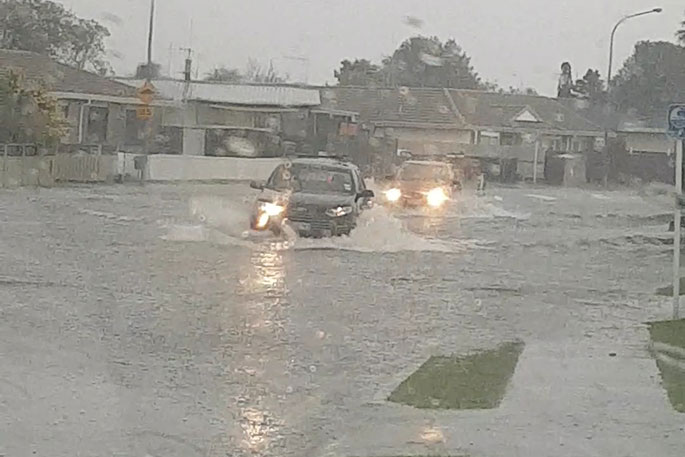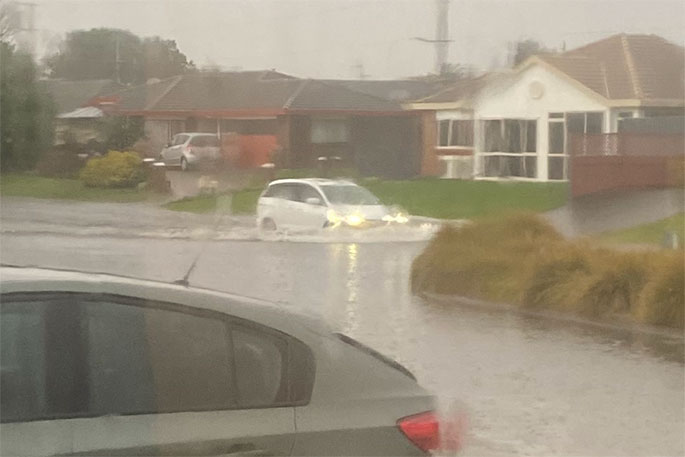 Flooding on Bayfair Estate. Supplied photo,
Bay of Plenty System Manager Rob Campbell says they are keeping a close eye on conditions and responding as the situation evolves.
"Our contractor crews are constantly monitoring road and weather conditions so they can quickly respond to surface flooding, slips and rockfalls. We're asking everyone to be patient, use detours where indicated and comply with temporary speed restrictions where they are in place.
"When it's raining heavily, it's important that drivers watch their speeds, take care not to follow too closely, and take extra care when taking corners.
"Storm conditions such as wind gusts can also affect high-side vehicles, motorcyclists, and cyclists. People should also look out for surface flooding and debris on the road."
Check the Transport Agency's Journey Planner website, and remain alert for unreported hazards.
"Be mindful of contractors who could be out clearing hazards off the road, and drive slowly through work sites."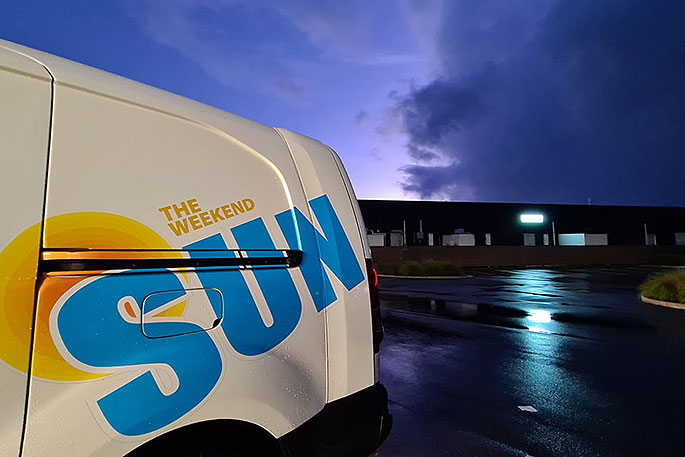 Storm clouds moving in across Tauranga earlier this morning. Photo: Daniel Hines/SunLive.