Residents in the Tauranga suburb of Bellevue are getting behind the nationwide teddy bear hunt to keeps kids entertained during the coronavirus lockdown.
Chanchal Saraswat sent SunLive photos of what families in Anne Road are doing with their toys to support each other from afar.
The children in the street have been enjoying the activity, she says.
The teddy bear hunt began on Monday when the government announced the nation would go to COVID-19 Alert Level 4 and lockdown would begin at 11.59pm Wednesday.
A Facebook page We're Not Scared – NZ Bear Hunt has been set up inspired by the children's book 'We're Going on a Bear Hunt' by Michael Rosen.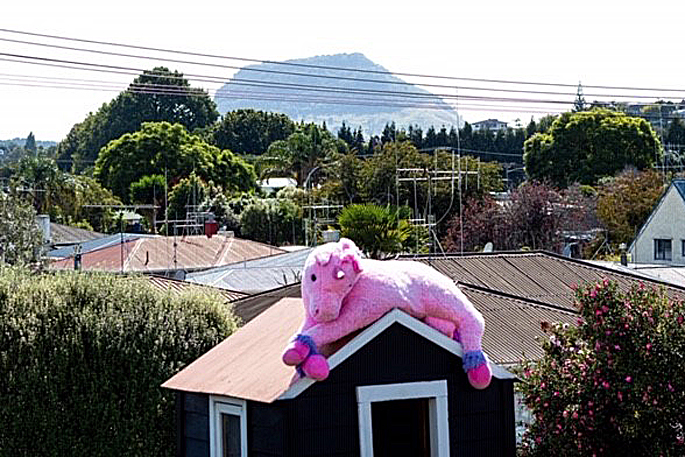 Let this NZ movement take off and bring some joy and fun to kids when so much around them is being cancelled, the page says.
"We're Not Scared - NZ Bear Hunt is for your local streets, we are not encouraging travel across town to view other streets," says a post on the Facebook page.
"We are permitted and encouraged to get out and enjoy the sunshine and fresh air but must keep a two-metre distance from others.
"Please don't go driving around for your hunt, but if you are on your way to essential services - make sure you keep an eye out for new bears."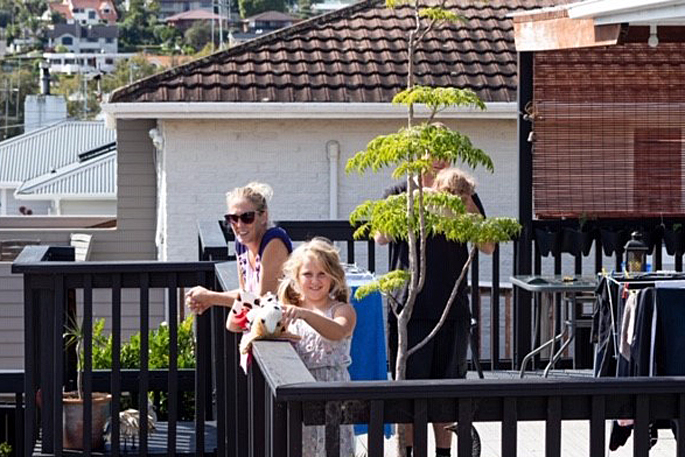 Renee with her parents waving at neighbours.
They have also set up a website because of the overwhelming response they have received from people around the country.
The website enables those taking part to pin their home on a map so people know where look on their walks.
Prime Minister Jacinda Arden has also gotten behind the bear hunt saying people in her Wellington neighbourhood might see a teddy in her window.
During her daily update to the country on Wednesday, Jacinda said she supports the social-distancing hunt.
For more information on the bear hunt visit the website.