Making art and floral arrangements using driftwood from the beach was something my grandmother Esther Harvey loved doing. She'd find a curved, unusual piece of driftwood, take it home, and it would appear the next Sunday at the front of church draped with flowers and leaves.
Designing charming and clever pieces is something that Sam Steel from Art of Outdoors in Pyes Pa also does. She designs things from scrap metal and old engine parts to create works of art for the garden.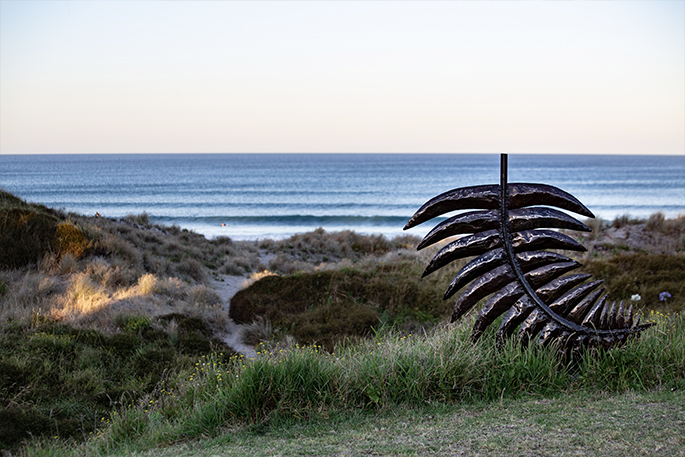 There are free-standing NZ ferns over two metres high, and smaller wall-mounted ferns, rearing horses, flowers, elegant metal toetoe grass, lilies and spiders. Pohutukawa fence decorations, fantails, tuis, kiwis, pukeko, and large herons.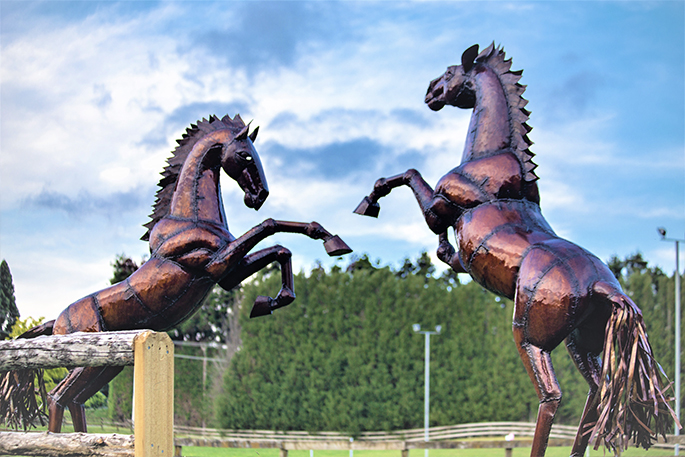 "It's a hobby that's grown," says Sam. "We came across this chap in South Africa who was doing amazing work and I wanted some for my garden but it wasn't worth bringing over two or three pieces. So we filled up a container, and created a Facebook page and website to sell the excess. It went so well that we've continued."
As well as knowing they were recycling scrap metal, Sam discovered that the designs and orders she was sending through provided much-needed income for the talented South African artists.
"My agent sent me a message saying one had been able to afford to take his child to the doctor, and another had been able to pay for university for a whole year based on the income he's received from just one of my orders. I get goose bumps when I hear these stories."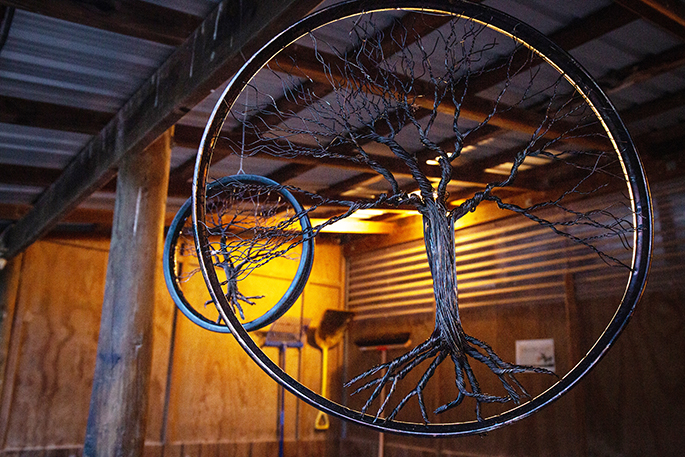 All the metal sculptures are handmade from second hand car and machinery parts. An 800mm tall scrap metal scorpion also features horse shoes, bolts and drill bits. My favourite are the limited edition tree of life sculptures which are made within bicycle rims.
Recycled oil drums are turned into freestanding bird baths of assorted colours, and frogs on holiday, reclining on deck chairs under sun umbrellas. The scrap oil drums are also turned into colourful bird feeders, or can double up as candle holders. There's a whimsical delight about Sam's designs. She can be found selling them at home shows, markets and fairs, as well as online and at open days from home.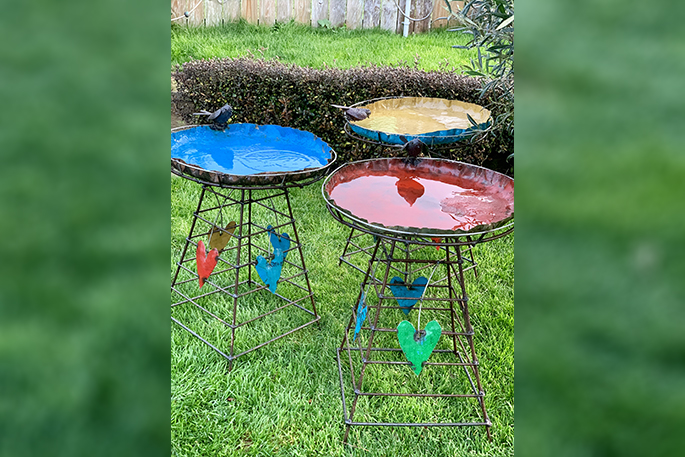 Old unusable sewing machines become two metre long tractors pulling detachable trailers, and the bush pigs in sets of three trotting along a waterway are amusing, with each one having its own bold little character.
Te Puna Quarry Park has one of Sam's fish eagle sculptures installed, perfectly placed to look out towards the sea, and her Aphrodite made from metal chains, scrap metal and engine parts stood almost 1.8m tall, weighing about 400kg.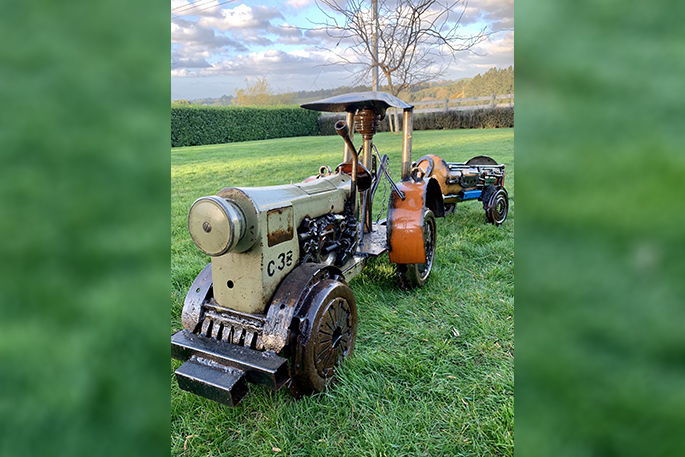 "It's good for people to know that the recycled pieces they buy here are making a difference to someone's life in South Africa," says Sam.
Art of Outdoors are having an Open Day from 10am – 3pm on Saturday, February 15 and 11am – 3pm on Sunday, February 16 at 208 Joyce Road, Pyes Pa.