The recent rise in criminal activity is being labelled a "cancer" by Tauranga MP and Opposition leader Simon Bridges.
Just last night, a man was shot by police after he lead officers in a pursuit and allegedly fired at them.
The events unfolded when police attempted to stop a vehicle at 7.46pm on Carmichael Road in Tauranga on Thursday, in relation to the ongoing double-homicide enquiry.
A number of people are also facing charges following a stabbing on The Strand on Auckland Anniversary weekend, a suspected arson at a business at Greerton, a shooting in Hairini and a shooting near Te Puke the week following the stabbing.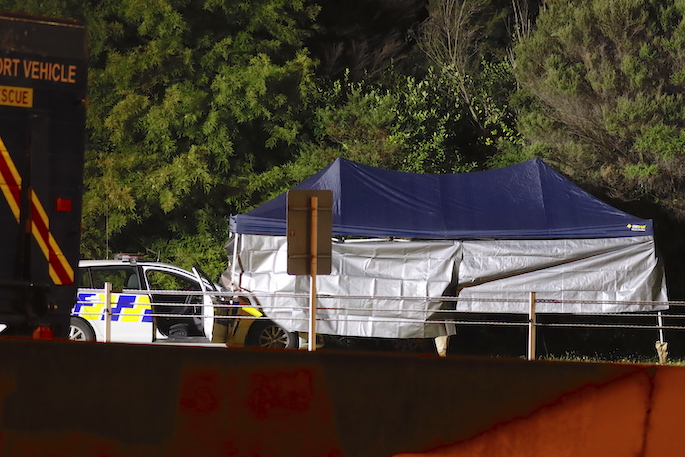 One person is dead following a shooting in Tauranga last night. Photos: Daniel Hines/SunLive.
Simon spoke to SunLive this morning about recent events.
"My phone has been ringing hot for weeks with concern and worry about the gang warfare in Tauranga.
"I thank police for the difficult work they do, but we want our Tauranga back."
He says Tauranga has been seen as a great harbour, a great place to live and this is not our Tauranga.
"I think we have to do more than just the short term work, which is armed police and dealing with the immediate issues.
"We need a plan that cracks down on our gangs. If we continue as we are, we will continue to see the gang growth we have seen in recent years."
Simon believes there needs to be a harder focus at the port.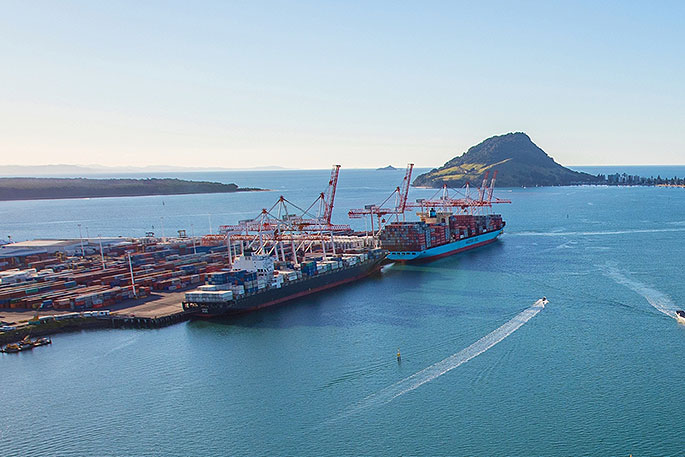 Simon believes there needs to be a focus on the ports, which he says is where methamphetamine and other drugs are coming in. Supplied photo.
"If you think about it locally, we've got to do more around the ports and the contractors where it is quite clear there are gang members and affiliates working there. Drugs are coming in through there."
He says Customs at the moment are only just scratching the surface.
"I am not criticising them, but it's a question of tools and resources to target more containers in a smart and effective way.
In the next few months, Simon will be announcing a comprehensive, nationwide plan to crackdown on gangs.
"It's going to include things like banning gang patches, taking gangs assets such as their bikes, cars and property off them more aggressively and a unit like the Strike Force Raptor Unit in NSW to really deal to the gangs.
"What all of this is about, is harassing and disrupting gangs so there daily life become unbearable.
"If you don't do that, then like a cancer, they will continue to grow."
Simon will be holding a public meeting in Tauranga to talk about gangs and the recent criminal activity that has been happening in the community.
"On February 27, we are holding a public meeting at the Tauranga Yacht and Power Boat Club at 6.30pm on gangs and what we should do."