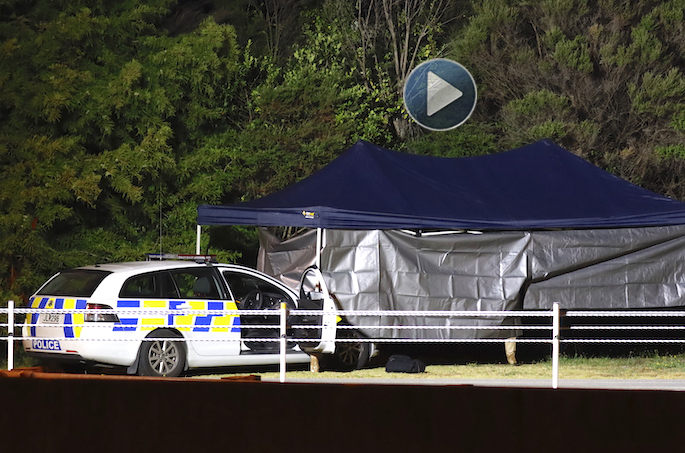 Click the image above to watch the video
UPDATED 11.30PM: A large section of State Highway 2 is expected to be remain closed tomorrow, following a firearms incident in Tauranga tonight.
An earlier statement from Police said the closure was in the harbour bridge area.
However, the closure begins at the Moffat Road roundabout in Bethlehem and ends near the Tauranga CBD.
"Residents in the Bethlehem area heading to the Cameron Road or Elizabeth Street areas, or toward the harbour bridge, will need to travel via State Highway 29 (the toll road), or via Brookfield," says a police spokesperson.
Diversions are in place, however motorists are advised to avoid the area or delay travel if possible.
NZTA advise motorists travelling from Cambridge Rd, turn right onto Waihi Rd, then turn left onto SH2 ramp for Takitimu Drive north or continue on Waihi Rd and turn right onto Cameron Rd for SH2A south.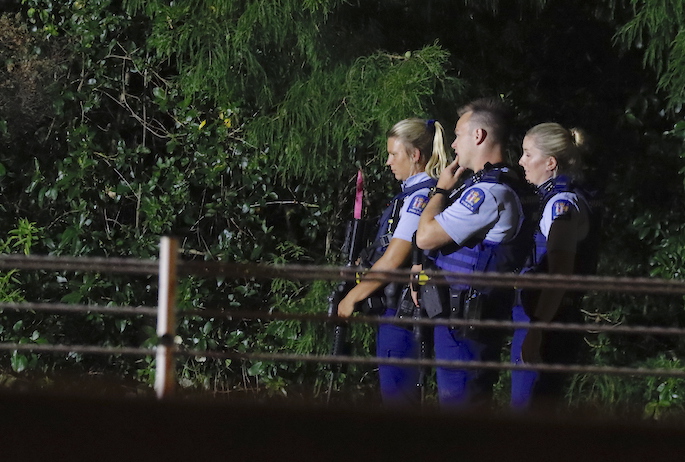 UPDATED 9PM: One person is dead following a shooting in Tauranga tonight.
Police attempted to stop a vehicle at 7.46pm on Carmichael Road in Tauranga, in relation to the ongoing double-homicide enquiry.
The vehicle failed to stop and a firearm was shot at police, says a police spokesperson.
The vehicle fled toward the CBD, and continued to fire shots at police.
"The vehicle then stopped and an occupant continued to discharge the firearm.
"Police returned fire and in the exchange the offender was fatally wounded.
"The Armed Offenders Squad is in attendance and there is no further risk to the public."
Road closures are in place around the harbour bridge.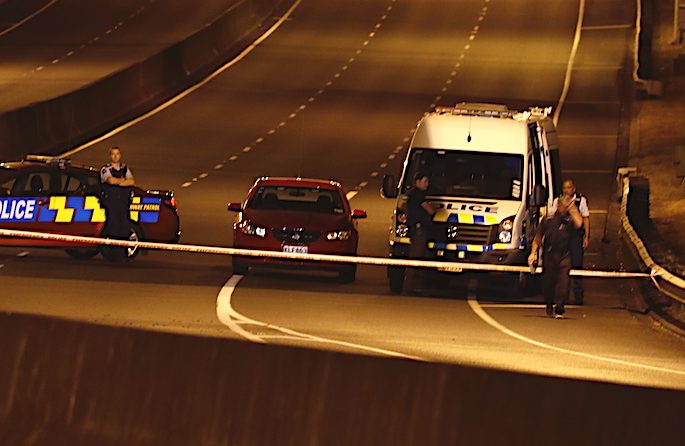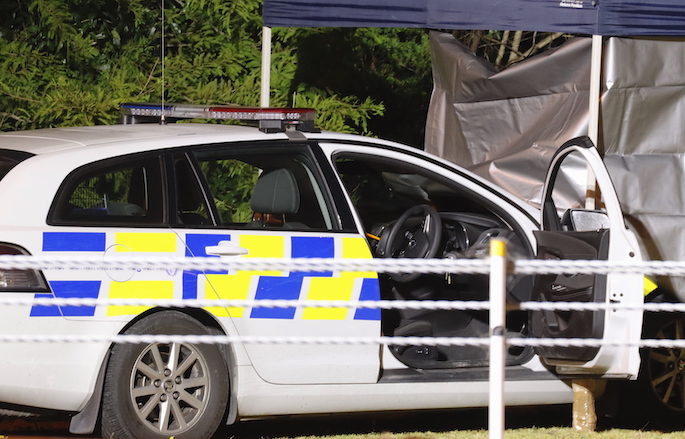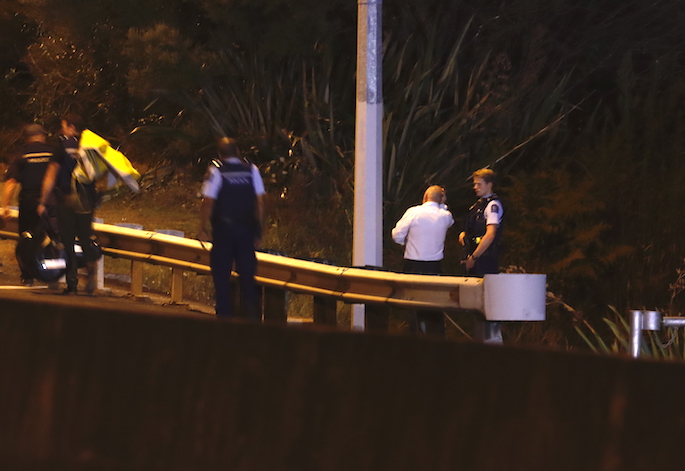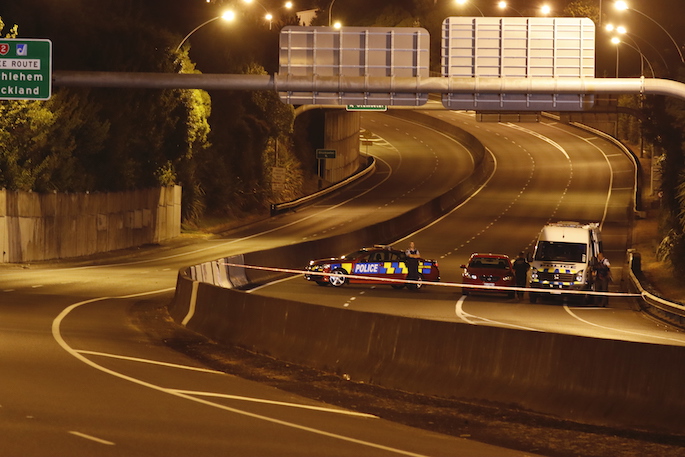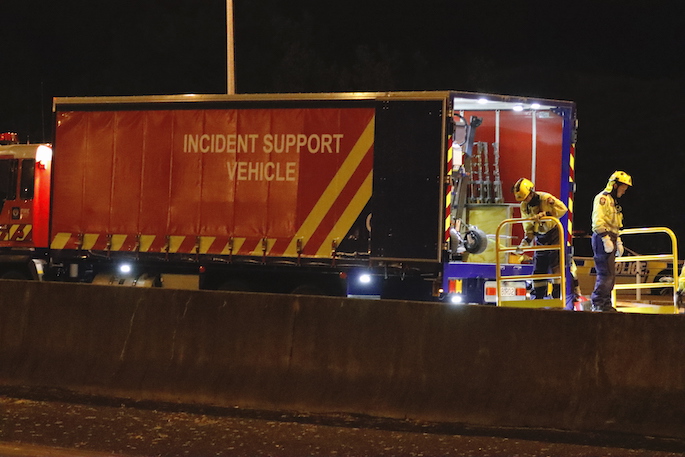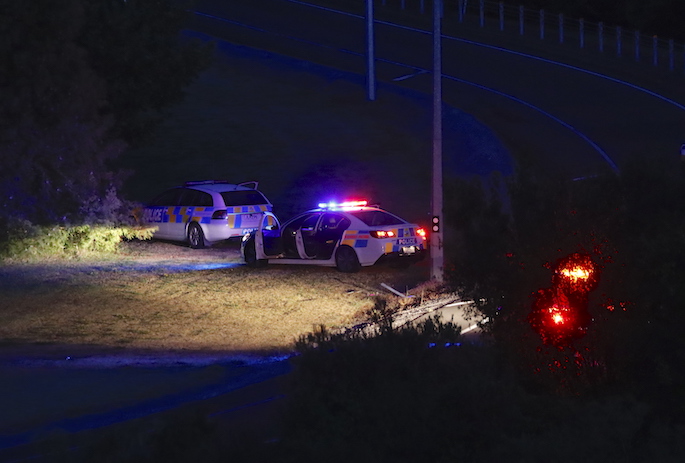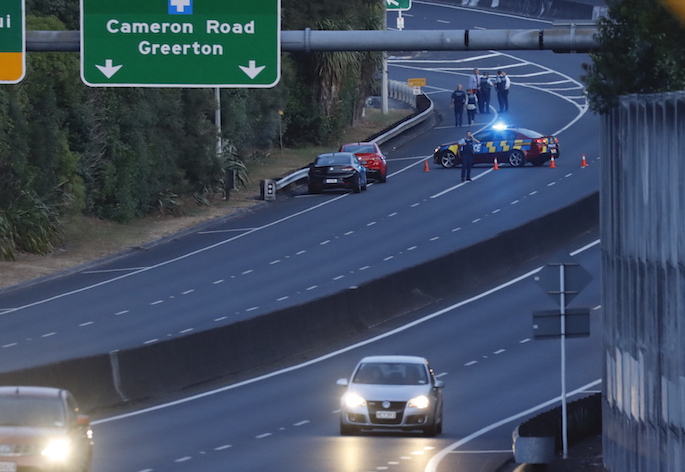 UPDATED 8.32PM: State Highway 2 is now closed between Bethlehem roundabout and Cameron Road, due to a police operation.
A number of people have called SunLive this evening to report a large police presence in the Bethlehem area.
"Due to a police incident, SH2 Southbound is closed between Cambridge Rd and Fifteenth Avenue," says the NZTA.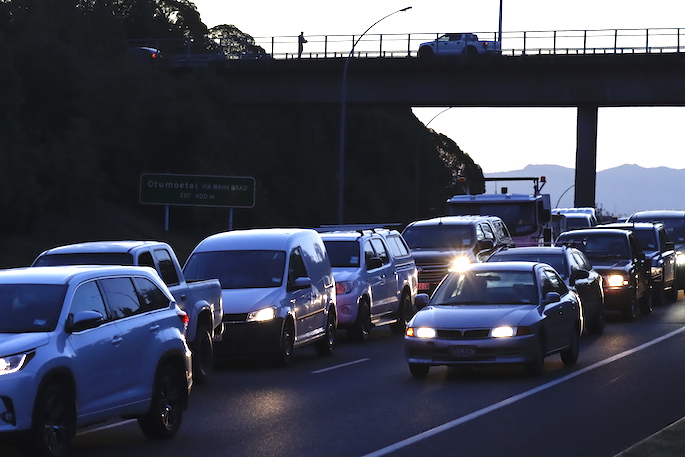 "Please expect delays and use an alternate route."
A reporter in the area says there are massive traffic delays.
"There are police armed with rifles on the side of the road. They are on Takitimu Drive, where it merges with the 15th Ave off-ramp heading towards Mount Maunganui.
"Traffic is being turned around and diverted back up to Cambridge Road."
We are working on getting more information and will provide updates when we can.
EARLIER:
Reports are coming in of a large police presence in the Bethlehem area this evening.
A caller to the 0800 SUNLIVE news hotline says there three or four police vehicles in the Westminster Drive area.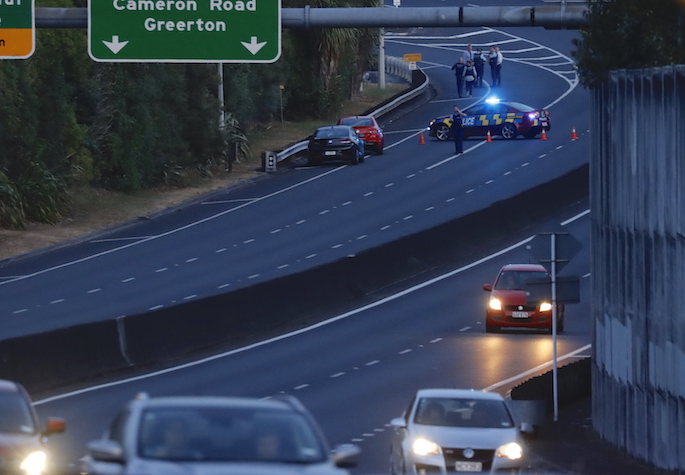 "We have heard gun shots."
People are advised to avoid the area if possible.
A another caller says she has just left her mother's house and found that police have closed the Cambridge Road off-ramp onto Takitimu Drive.
"Traffic is being diverted down Waihi Road toward Judea.
SunLive is working on getting more information and will update this story when we can.