Omokoroa residents are invited to come along to an information evening for the upgrade of the stretch of Omokoroa Road from Western Avenue to Tralee Street which is due to start construction this year.
Hosted by Western Bay of Plenty District Council, the meeting on Wednesday, February 19, from 6pm-8pm at the Omokoroa Community Church, will outline the work programme for the project that is to be tendered this month.
Traffic travelling along the peninsula will be impacted due to temporary traffic management required for the construction.
Property access along the project length may be temporarily impacted due to the reconstruction of driveways.
Construction of this two-lane, 1100m of new roadway will include;
• relocation of underground services

• relocation of existing overhead power lines

• upgrading stormwater pipes

• upgrading street lighting

• installation of a new watermain

• road widening with kerb and channel

• a footpath and shared pedestrian/cycleway

• pedestrian and cycleway facilities for crossing Omokoroa Road

• new bus stops and two new bus shelters

• an upgrade of the Tralee Street/Margaret Place intersection

• a new roundabout at McKenna/Omokoroa Road intersection

• a concrete median barrier along the roadway between McKenna Lane and Tralee Place, to enable safer vehicle movement on both sides of Omokoroa Road for traffic going in and out of the neighbouring commercial premises, medical centre, supermarket and holiday park
The work is due to be carried out over the two (2020/2021) construction seasons with completion estimated by June 2021.
The $8 million upgrade is being jointly funded Waka Kotahi NZ Transport Agency and Council.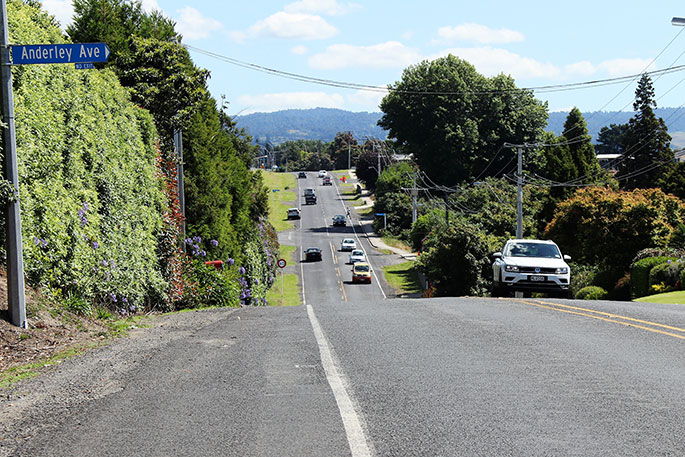 Western Bay Mayor Garry Webber says while the project will create some short term traffic disruption and inconvenience, the upgrade is an essential link in Omokoroa's roading network to cater for subdivision development and population growth.
"Ultimately, this project will provide a safer environment and amenity for residents, motorists, cyclists, and pedestrians. We are fortunate to have secured 51 per cent funding from the Transport Agency to enable this work to go ahead."
This Omokoroa Road urbanisation project adds to the upgrade of Omokoroa Road from State Highway 2 to the railway line completed in 2018.
For more information visit: https://www.westernbay.govt.nz/council/news-and-updates/news?item=id:28bgt6ovl1cxbyluesal