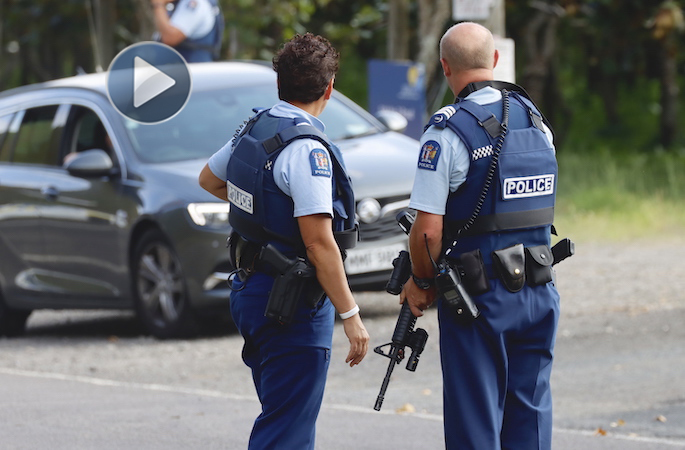 Click the image above to watch the video
7.30PM: Police have lifted all cordons, residents are now able to head home.
6:28PM: A local resident is handing out water to the residents stuck outside the cordon on No 2 Road.
6PM: A Te Puke resident, who lives nearby the property where the reported shooting occurred, says he had to endure a similar situation on Sunday.
He says police also raided the same property at dawn about nine months ago.
"I just want to get home. I am so close, but so far away."
5:08PM: Chris McCarthy, a resident who lives about 200 metres from the cordon says he has two teenage kids at home alone.
"I just want to get home to the kids, and I told the police there was no way I was going to leave home alone when it's dark.
Chris says he was told by police at the cordon he would just have to wait, and they would update him within the hour.
5.03PM: The cordon has opened on the corner of Dudley Vercoe Drive.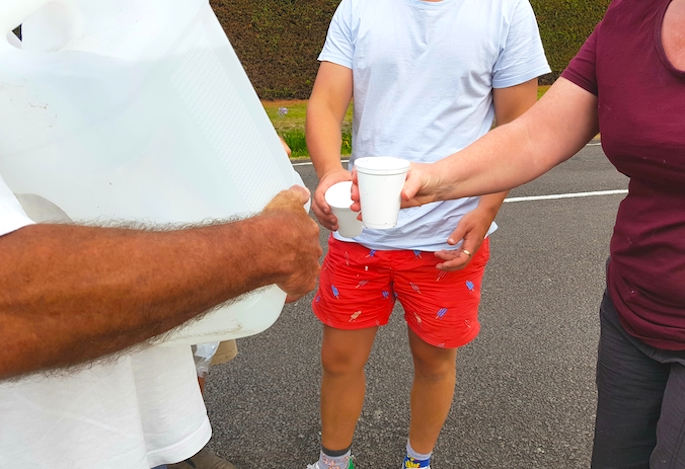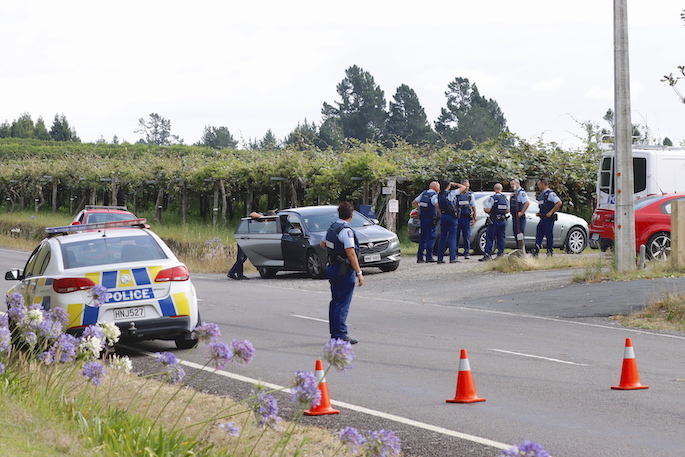 3.17PM: A number of armed police have cordoned off roads following reports of a shooting near Te Puke.
"Police are in attendance at an incident in Te Puke where shots have reportedly been fired at a property," says a police spokesperson.
"Police received several calls around 1.50pm to an address on No. 2 Road."
Cordons are in place around the property and the Armed Offenders Squad has been called.
"The Police Eagle helicopter is also on the way to assist.
"Further information will be released when it is available."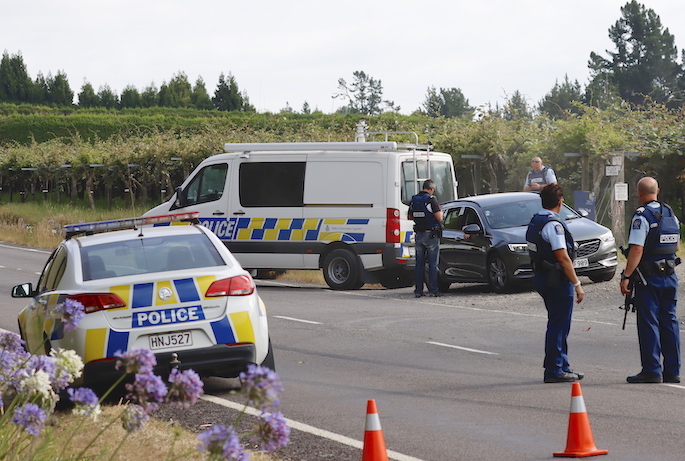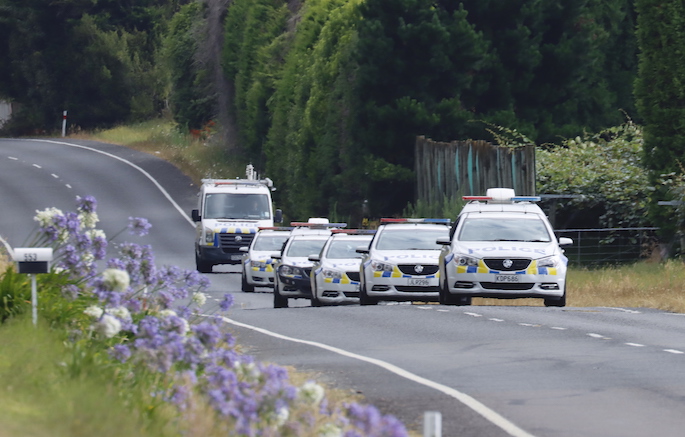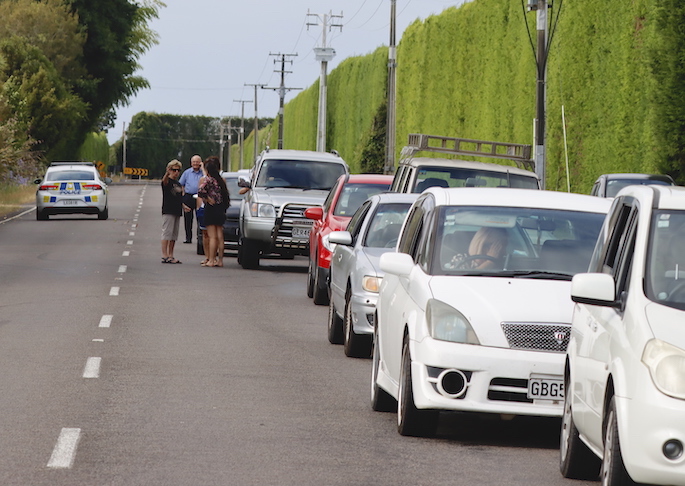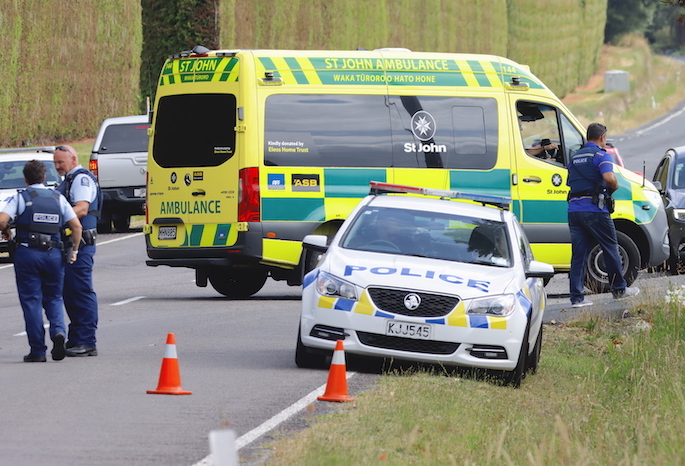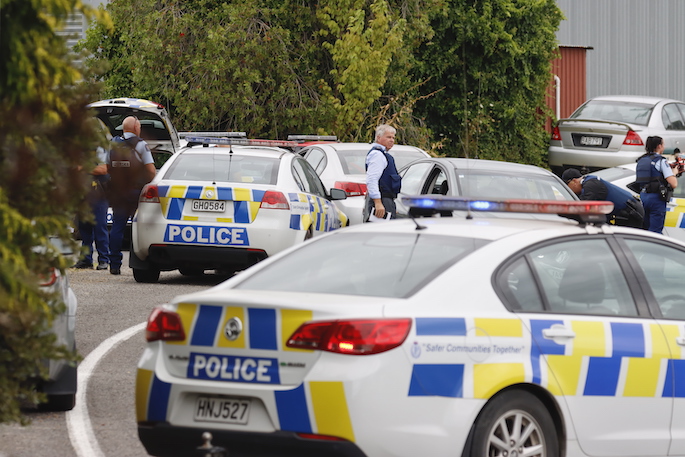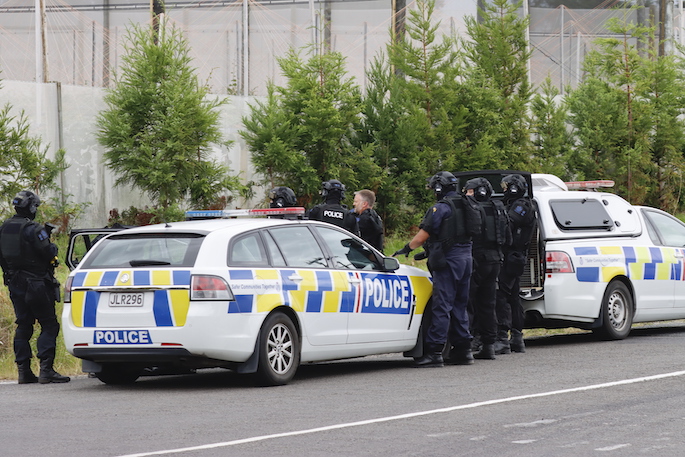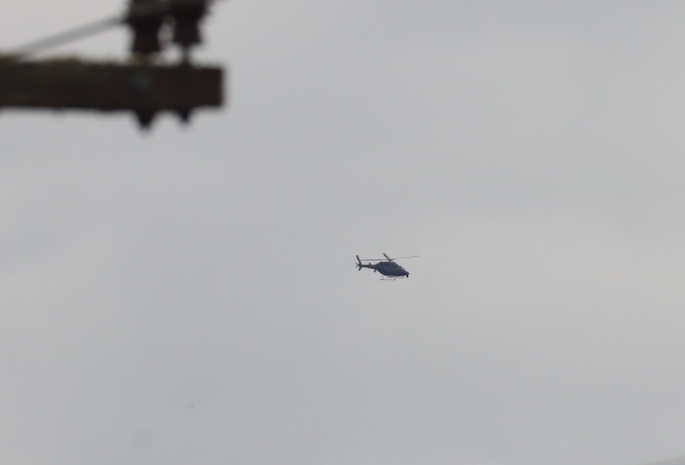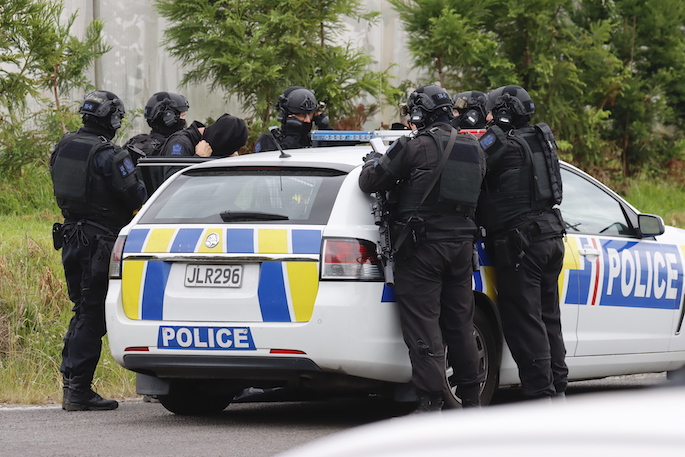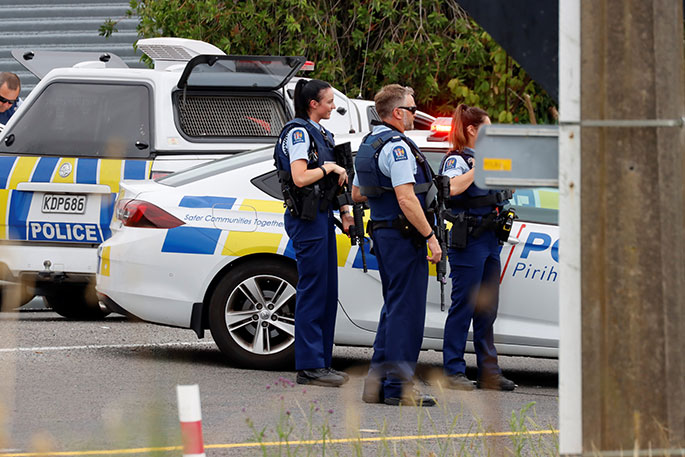 EARLIER
Reports are coming in of a heavy police presence near Te Puke.
A caller to the 0800 SUNLIVE news hotline says they have seen multiple police units heading towards No 2 Road.
"There are lots of police with sirens heading up No 2 Road."
A resident in the area says they heard what sounded like gunshots from their house.
She says there was "heaps".
"Sounded like semi automatics. Was a lot of rounds."
A reporter at the scene says there are five police cars on Dudley Vercoe Road.
"Police are armed."
Another resident in the area says police are stopping cars from leaving via No1 Road.
"My husband was stopped and told it was a different event from what happened on Sunday."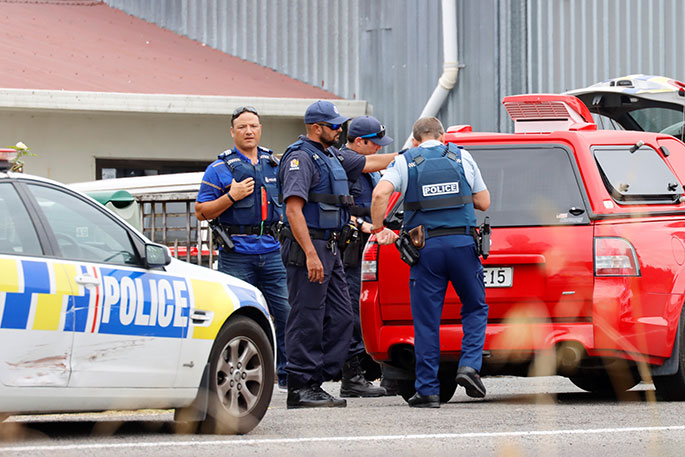 This is the second time since Sunday police have responded to an incident in the area.
There was a large Police presence in Te Puke Sunday afternoon, involving the Armed Offenders Squad and Police dog units.
A SunLive reporter says that over 15 Police vehicles and the Armed Offenders Squad descended on a property near No1 and No 2 Roads. Read more here.
SunLive has contacted police for more information and will update this story as soon as we have something more.