It was a beautiful time and it was a sad time.
"A massive family gathering and Mum was sitting under a tree in her favourite swing, surrounded by whanau," says Calum Revfeim.
"All her mokopuna running around. It was right at the end, I thought it was really cool, really lovely."
Then just a few days later Hilary Daryl Frances Revfeim, Calum's mum – who everyone thought would live to 100, as she did too – surrendered to pancreatic cancer.
She was gone, aged 76.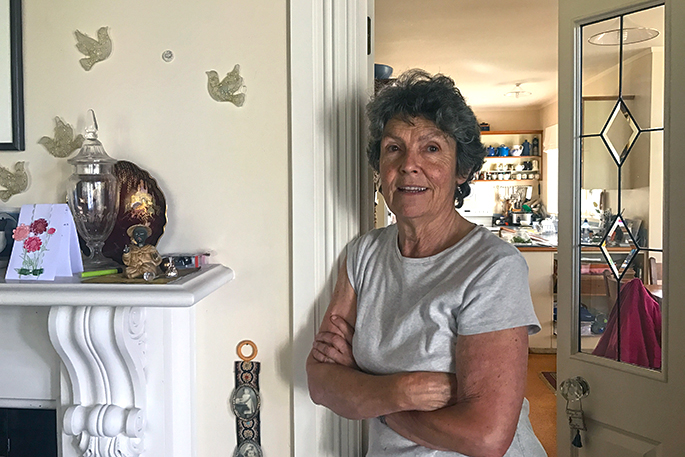 A woman of "poised efficiency, insight, thoughtful level-headed practicality and leadership qualities," said Gillian Lander in a tribute to Hilary Revfeim.
"Life-long friends, since 1956, when we were third formers at Auckland Girls' Grammar School," says Gillian.
Those days, the two girls kneeled on bare knees for morning prayers in the school hall.
And Tauranga, suggests Gillian, had the benefit of the Auckland born and bred Hilary Revfeim, for 30 years.
"She will be missed by the music community here, I am sure."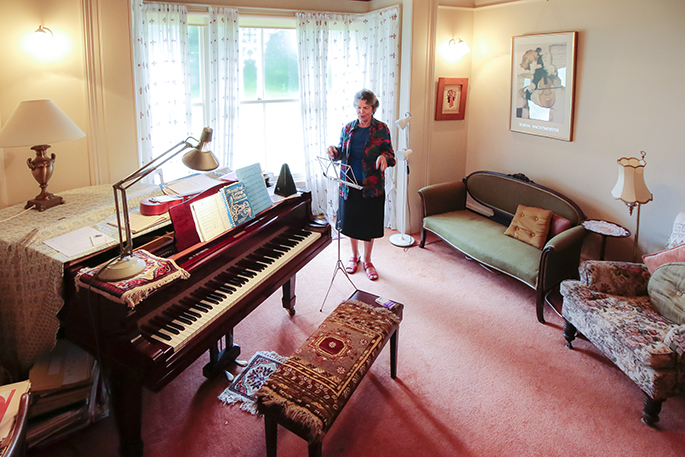 And by the many, many others she chatted to in her parkland garden, drank tea with, accompanied on the piano, or shared her wisdom.
Hilary Revfeim, wife, mother, grandmother, pianist and music teacher, educationalist, story-teller and guardian of one of the city's proudest and oldest historic homes – the 142-year-old Maungawhare sitting atop Otumoetai's highest point. Four towering Norfolk Pines mark Hilary Revfeim's Eden.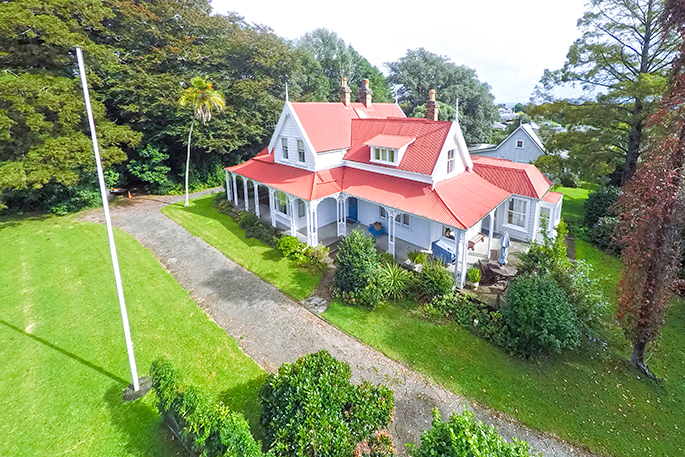 Maungawhare. Photo: Bruce Barnard.
"My kids are the fifth generation of this family that have been in and around this property," says Calum.
His parents bought it from his dad's late mother's estate in 1997. And they were planning to "do something special" with it.
But then tragedy. Hilary, with husband John Revfeim, an eminent mathematician, postdoctoral researcher and climate scientist, had started a major reno on Maungawhare.
"Totally taken it to bits on the inside. Removed all the linings and done the 50-year rewiring. Then Dad died suddenly in an accident a year later."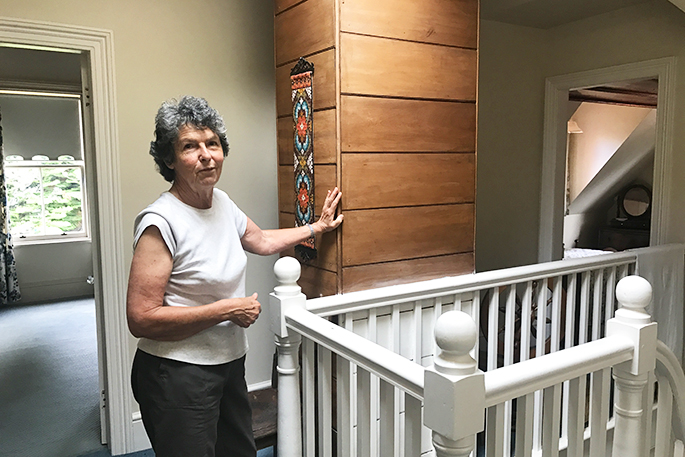 Calum says it might have been an easier option for his mother to say: 'maybe this restoration is not me'.
"But if Hilary Revfeim said she was going to do something, she did it."
Gracious but with steely resolve, fit and unflappable.
"And over 20 years, she single-handedly brought Maungawhare up to spec. And if you visit now, you just go: 'wow!'"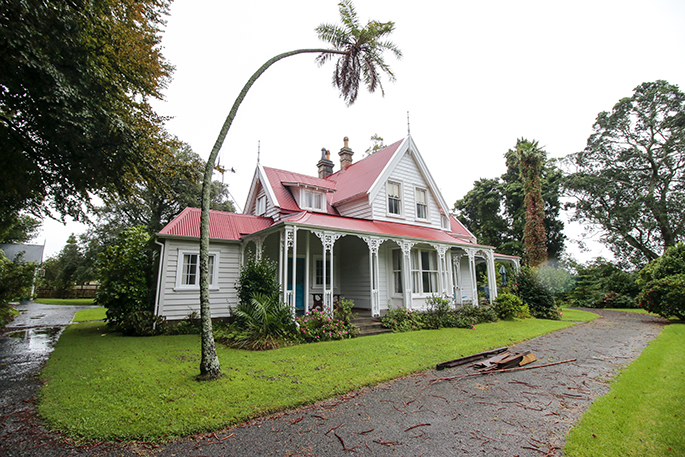 Maungawhare. Photo: Bruce Barnard.
Hilary, pianist-cum-project manager, employed artisans, men in their 70s.
"Men who knew what they were doing.
"They were doing detailed work on lattice, under the eaves stuff that's been forgotten for generations.
"She was very detailed, loved the detail and she loved finding the people who could do it."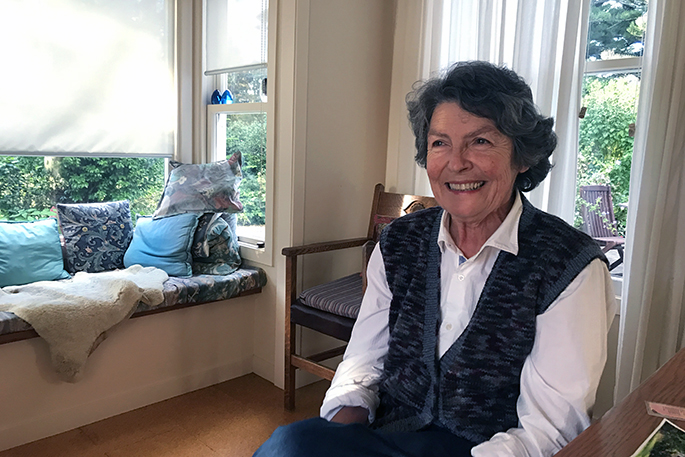 Hilary also set about some incremental changes to the one-hectare parkland around the homestead.
Under grandmother Muriel's regime, the gardens at Maungawhare were colonial, quite formal.
"Neat roses and bits and pieces," says Calum. "A huge maintenance load."
So Hilary added her own native ecological touch, which was probably in line with her late husband's wishes. She retained the colonial flavour around the house, but the lawns around the trees are now revegetating native seedlings.
"Karaka and a whole lot of succession plants. It's got a forested effect."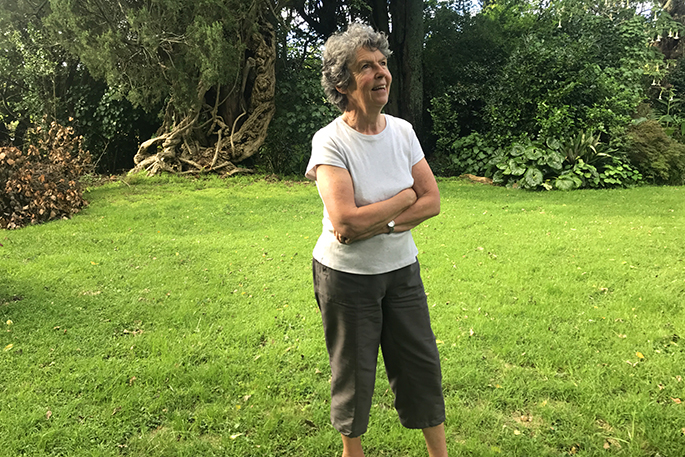 The Revfeims always believed they were custodians of a unique community asset and that is why the couple covenanted the parkland around the trees for public access, for people to enjoy. And they do.
It says something about the Hilary Revfeim that she saw the Maungawhare project through.
"The property is in great shape and she enjoyed it until just a few days before she passed away. That is enormously satisfying for us all."
Hilary Revfeim always did enjoy a challenge. At age 16 her father, Ralph Sanft, a chemist and entrepreneur, promised Hilary he would buy her a grand piano if she passed an exam. Her prize still stands in the living room of the Revfeim homestead.
She probably got her business acumen from her Dad as well. He bought his first chemist shop at just 20 and made homeopathic medicines.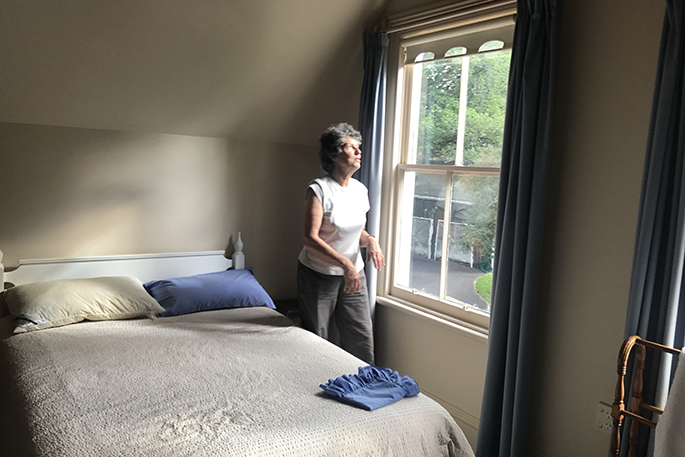 "I can remember his ads for 'Ralph's Reliable Remedies' – he must have done well at this," says Hilary's buddy Gillian Lander.
Hilary and husband John were a great partnership too.
"He was mathematical, she was business savvy," says Calum. "He did the analysis and she had the gut instinct. They were a great team."
The grand piano has been silenced. It's a salute to a house that was brought together through music – Hilary studying piano at Auckland University and the mathematician with a bent for choral singing who hung around the school of the music room in his trademark black Norwegian patterned sweater. They would become an item.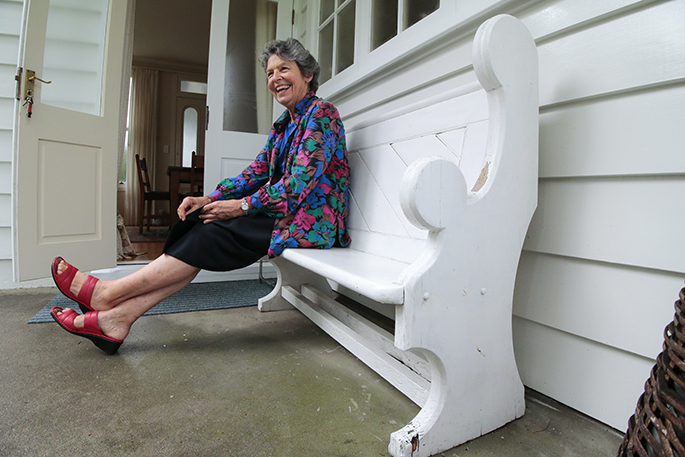 Maungawhare, in all its peace and beauty, has become a living monument to Hilary and John Revfeim.
And it's likely to stay that way.
"I think you can rule out townhouse," jokes Calum. "Mum felt a great sense of purpose maintaining an asset for the community. And we are looking at ways to maintain it as such."
Hilary didn't like a fuss. She wanted a private family funeral, and her last wish was respected.