A van at the Port of Tauranga caught on fire this afternoon and was quickly extinguished by fire fighters.
The van reportedly caught fire around 12.45pm. A log train and other vehicles were nearby.
Greerton and Mount Maunganui fire services attended the incident and quickly extinguished the fire.
A witness at the scene says no one was injured.
The smoke from the fire was visible from other parts of Tauranga, with many SunLive readers calling in to report they were seeing it.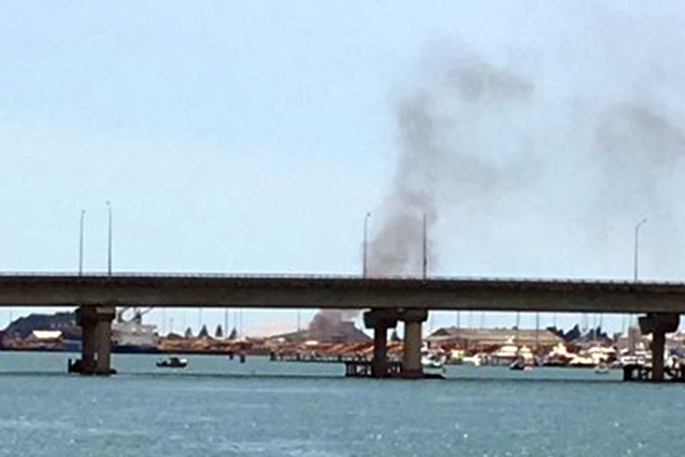 Photo: Mark Burrell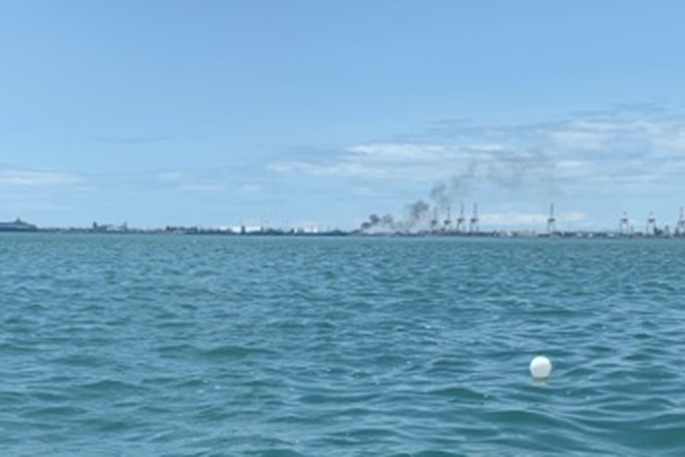 Photo: Benni Riddiford