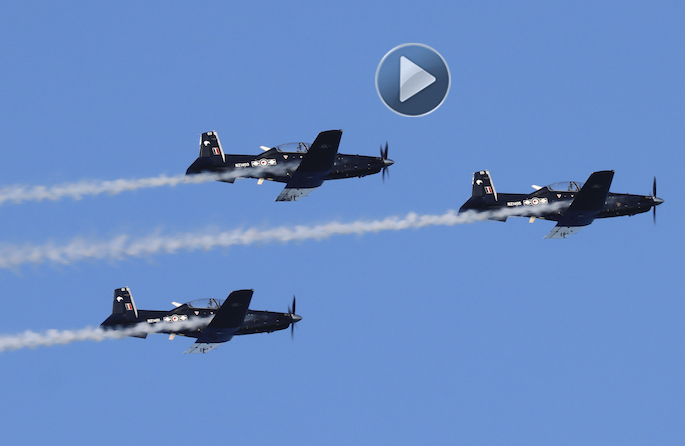 Click the image above to watch the video
A line-up of ex-military and aerobatic aircrafts entertained crowds of people ahead of annual Classics of the Sky – Tauranga Air Show.
The Black Falcons performed an aerobatic display on Friday night as a lead in to today's show, which is being run alongside the Mount Truck Show where more than 180 big rigs will be on display.
Air Show director and Classic Flyers CEO Andrew Gormlie says they started the air show more than a decade ago.
"We used to have a smaller display group come and visit us at certain times of the year, they were called the SAA and they are still around New Zealand of course – but we built that into a full scale air show because they were gathering here anyway, and we said why don't we have a full gathering with all sorts going on, a proper air show.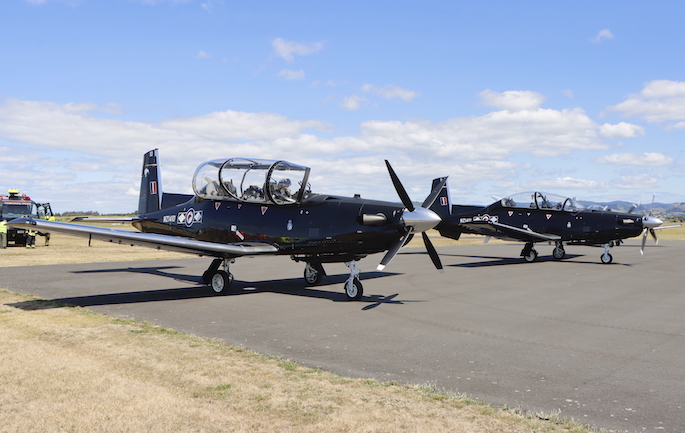 "So that's how it evolved into what it is today."
This year, they have a large array of aircrafts, as well as the Mount Truck Show.
"We like to integrate some of the other events as well, and that gets a lot of people that might have varying interests to come and look at the aeroplanes or the trucks in this case."
On display will be WWII fighter planes, and some local choppers.
"This particular show is 'Choppers, Trucks and Texans', so we'll have quite a few of our local choppers doing their thing here."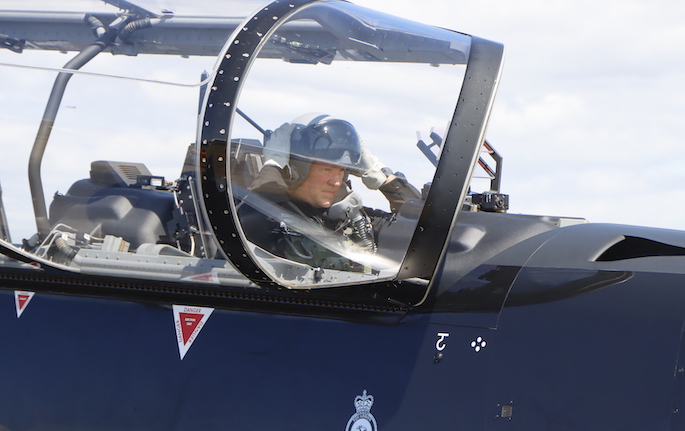 The Black Falcons will perform their main show today.
For Andrew, preparing for the air show starts about a year in advance. He says it's not until the last three or four months when the pressure rises and they get all the coordination exercises done. Within the last few weeks, they have been focusing solely on the show.
One thing Andrew is looking forward to, is the sound of the V12 fighter planes.
"It's something that I always enjoy, but I get just as much enjoyment out of anything. There's some pretty cook tricky big and little acts, and of course the Falcons are always impressive to see the military come here and our defence force coming here and displaying in front of us.
"So I suppose that'll probably be the highlight."
Andrew says they really like the community approach to the air show.
"This is a great airfield we've got here and a part of it is to help the rest of the community understand what we do here and why, and get a chance to be on the paddock."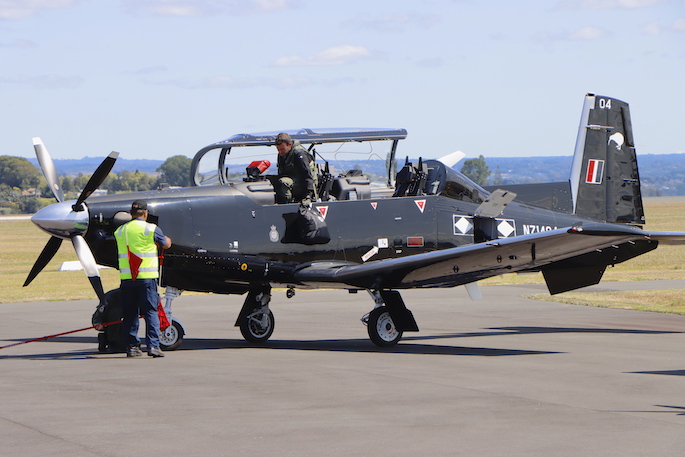 He says there will be plenty to see and do at the air show, with gates opening at 1.30pm and finishing at around 6.30pm.
"There are a couple of surprises this year so you might have to be a little careful at times. It'll be the odd thing where they'd be a chase of some sort, so keep your eye out and watch for the bad guys."
The Classics of the Sky – Tauranga City Air Show along with the Mount Truck show is taking place from 1.30pm today, Saturday, January 18, 2020.
Adults are $30 and children are $15. Gates open at 1.30pm with the air show starting at 3pm.