Roadworks are causing delays for motorists along State Highway 2 between Bethlehem and Katikati.
According to live traffic on Google Maps, there are major delays between Munro Road and Apata Station Road.
According to the NZTA website, there are three different road work construction sites along SH2.
Two of the sites are scheduled for night works with one site between Gill Lane and Te Karaka Drive scheduled to take place from January 16 to March 14.
The NZTA says contractors will be working between the hours of 9am and 4pm. A temporary speed limit of 30km/h will be in place.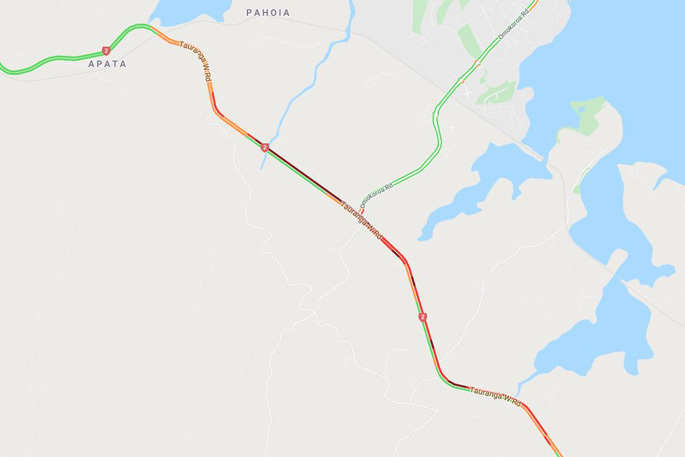 Image: Google Maps.