RimuFest NZ is a one-week summer chamber music programme for beginner to advanced string players between the ages of 10-18.
RimuFest is two of Tauranga local musicians - Amelia Taylor and Charlotte Ketel's way of giving back.
They both started their musical journey's in Tauranga, with Amelia studying in the USA and Charlottle studying in Germany for the past five years.
On Thursday, January 9, eight RimuFest students performed for an audience of family and onlookers at the Tauranga City Library, as part of a concert series that the Hairkoa Quartet has been putting on for the first time in Tauranga.
They have also performed Jam Factory, the Poripori Homestead, with a final performance taking place at the Jam Factory on Friday, January 10.
Charlotte says they have been working with the eight students all week, helping them with their pieces.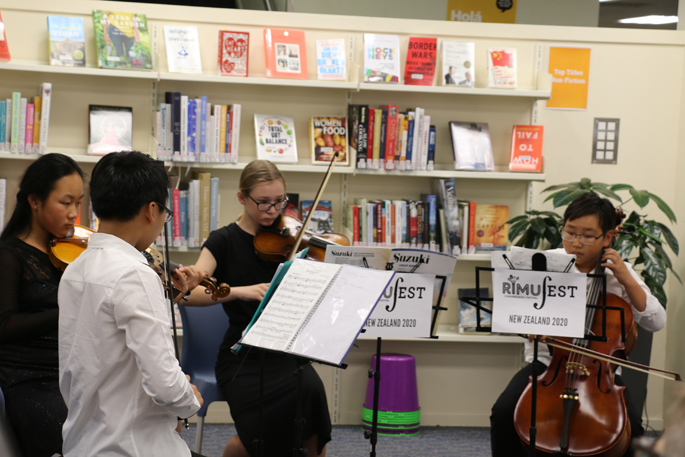 She says the week went really well.
'We've seen a couple of the kids who were super-shy at the beginning really come out of their shell and they've become really good friends as well, which is a big thing in chamber music is learning to work together, which actually can be applied in a lot of areas in life, so to say, which is why we are doing this.
'They've learnt a lot about music as well as the theory side and also listening to one another, communicating what they want to do.
'They've done really, really well and we're very proud of them."
Friday night's concert at the Jam Factory will see the Hairkoa Quartet performing their concert 'Latin and Spanish Flavours'.
Charlotte says she will also be performing a solo work for solo cello.