A crash along State Highway 2 as well as the weather are causing traffic delays around Tauranga this afternoon.
Emergency services have been called to a crash on SH2, near the Cambridge Road off-ramp.
A SunLive photographer at the scene says it is just down from the overbridge and St John, as well as fire and police, are in attendance.
"It is holding up one lane."
An email to the SunLive newsroom says police and fire were rushing along Takatimu Drive towards Bethlehem.
"Takatimu Drive is at a standstill to at least Cameron Road intersection."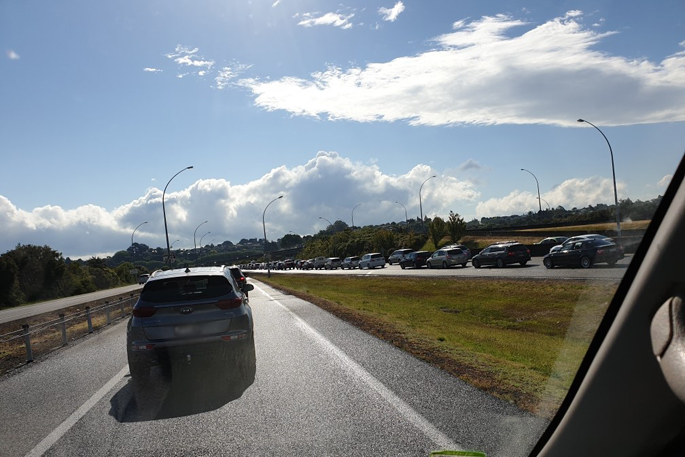 Image: Supplied.
Traffic along most of the main roads around Tauranga is currently at a stand-still according to live traffic on Google Maps.
Traffic heading towards Bethlehem from Katikati is currently backed up to Snodgrass Road. Traffic heading towards the Mount from the CBD is currently backed up to Chapel Street, and traffic heading towards The Lakes from the CBD is currently backed up to half way down the toll road.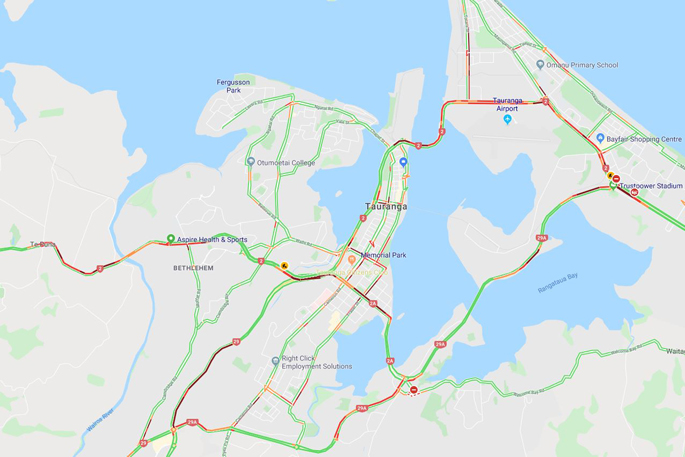 Image: Google Maps.