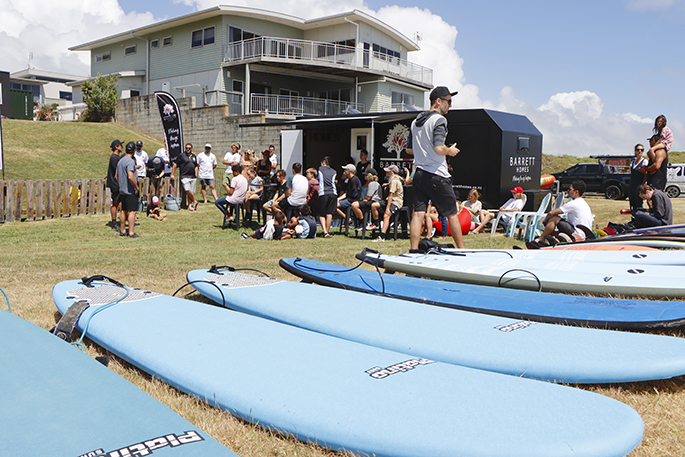 Click the image above to watch the video
Bay youth have been given the chance of a lifetime to surf with a world champion.
Joel Parkinson, Parko, is surfing with students from Bay of Plenty schools at Papamoa Beach today.
He is here ahead of his event, Joel Parkinson – Up Close and Personal, presented by Barrett Homes.
The surfer is looking forward to getting out on the water despite the small waves today.
"We're going to try and jump in the ocean and I'm not too sure if it's big enough for me, it's pretty small today."
Herb Callaghan was one of the kids chosen to surf with Joel and he's stoked with the opportunity.
"It's mean as to meet Parko and go for a surf with him. Yeah, going for a surf with him it'll be fun as."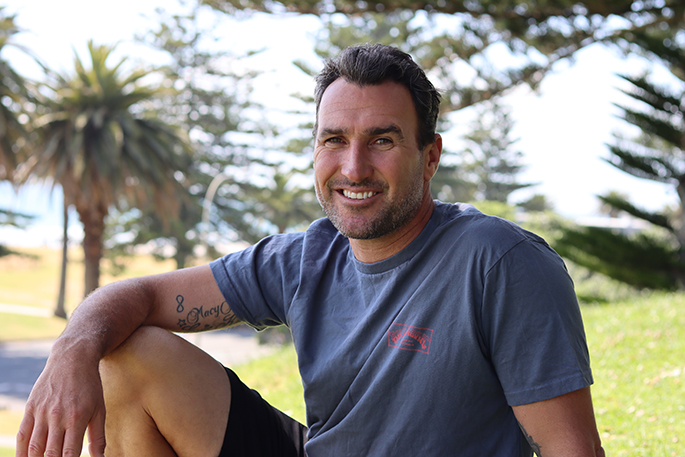 Joel Parkinson. Image Daniel Hines/SunLive.
Joel tries to surf as much as possible and getting in the water is therapy for him.
"The ocean is my playground and my office. It's my, everything but it also is for me it cleanses me.
"A bad day can be easily fixed by a couple of waves at the end of it, or a jump in the ocean.
"So I always try to tell the young kids that, especially with the pressures of today's world, it's nice to jump in, even if it's a swim it just refreshes your mind and your body."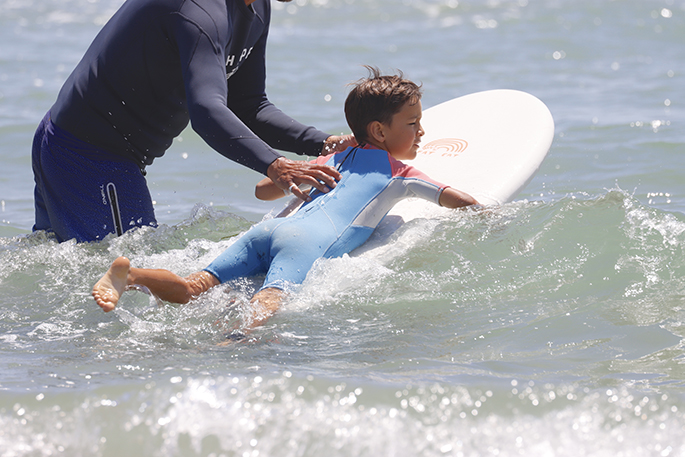 A student from Rotorua Boys' High School is hoping to get some tips of Joel, even though he surfs regularly.
"I'm hoping he'll teach me how to surf better. Teach me how to stand up and do the technique properly."
Daehn from Maketu says it's an honour to surf with Joel.
"This is a real privilege, a mean experience to surf with Parko, it' pretty sick.
"Getting out there and having fun, you know. Not all of us know how to surf, so I just want to see all the boys get out there and have fun."
Joel's event at Trustpower Arena tonight will involve chatting with Ronnie Blakey about their surfing careers.
"Myself and Ronnie, we've travelled together for over 20 years of professional surfing and we'll have a chat about the ins and outs and the everyday life of that.
"We'll give guests some insight on being a professional surfer and being on tour for quite a long time."
The event starts at 7:30pm and tickets are available at www.parko.co.nz