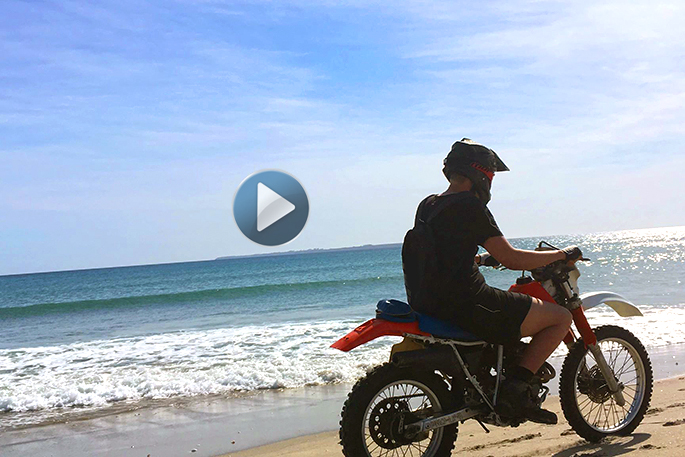 Click the image above to watch the video
Safety concerns have been raised after young families found themselves too close to a moving motorcycle on Papamoa beach, followed by a fisherman coming across an unattended beach fire at night.
"I brought my son, age 15 months to Papamoa Beach, roughly across from 744 Papamoa Beach Rd," says a parent. "We were playing at the beach, then suddenly one guy on an off-road motorcycle appeared and flew past next to us."
Later that evening, another Papamoa resident out fishing came across an unattended fire left burning on the beach. Concerns were raised about the safety for dogs and children who might have missed seeing the hazard before stepping into it.
"With summer fast approaching, this is a great reminder that beaches are shared spaces so we all need to be mindful of each other," says a spokesperson for Tauranga City Council.
Vehicles on local beaches:
The council website sets out clear guidelines around vehicles on beaches. All-terrain vehicles – ATVs - are generally not permitted to drive on the beach, however there are some exceptions:
ATVs that display a council permit may be driven on the beach for recreational fishing purposes only. The beach access point is located between 105 and 107 Karewa Parade, Papamoa. An ATV can only be driven east of the access point towards or from the Kaituna River. The ATV must be registered and display a current licence label, as well as be in a safe and road worthy condition.

ATVs do not have priority on the beach – they must be driven in a careful manner with consideration to all beach users. They must not be driven on the dunes. The speed limit is 20 km per hour.

A police, fire, ambulance, government service, surf life saving or council vehicle may be driven on the beach. They have priority of use for authorised, justifiable or operational matters.
All other vehicles, including motorcycles, are not permitted to drive on the beach, including outside of the permitted boat ramp access areas of the beach.
If people do see a vehicle being driven dangerously on the beach, they should contact the Police.
You can find more information regarding vehicles, horses and long lines on beaches here and Papamoa Beach here.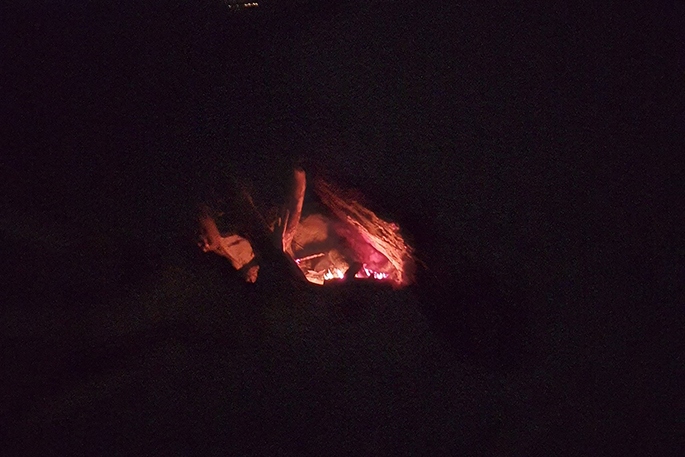 Fires on beaches must be below the high tide mark, always under supervison, less than one metre in diameter and fully extinguished before leaving the beach.

Fires on local beaches:
The Council website states that fires may be lit between the hours of 5am and 10pm. All fires must be below the high tide mark, be less than one metre in diameter and must be under supervision at all times.
The person lighting the fire must ensure that the materials being burnt are wholly combustible, that there is some form of extinguishment available, and the fire is fully extinguished with water before leaving the beach. All litter and debris must be removed.
More information about our beach bylaws can be found here.
Fire bans:
On July 1 2018, the new Fire and Emergency New Zealand Act 2017 – FENZA - came into force.
As a result of this legislation, a number of functions relating to fire control in Tauranga that were formerly undertaken by Tauranga City Council are now the responsibility of Fire and Emergency New Zealand - FENZ. Council is no longer responsible for:
Fire bans and fire permits - opening and closing fire seasons and granting fire permits. To enquire about restricted fire seasons or fire permits, contact FENZ
If you are concerned that vegetation or other things on a property pose a fire risk, let FENZ know by completing the online form or calling 0800 336 942. In the case of an emergency, call 111.
Horses
As a general rule you can ride your horse on the beach. However there are some places where you cannot ride, drive or lead a horse on the beach:
any beach at Mauao (the mountain)

the main Mt Maunganui beach from Moturiki Island (Leisure Island) to, and including, the base of Mauao

any beach at Moturiki Island (Leisure Island)

Pilot Bay beach from the base of Mauao to Salisbury Wharf

any beach within 100 metres directly in front of and adjoining any land at mean high water springs classified as Marae Community Zone, unless the horse is at a walking pace
Access by horses and their riders to those coastal beaches where horses are permitted, must be via a Council-controlled vehicle access or any other access designated for that purpose. Any horse manure must be disposed of in a hygienic manner.
Western Bay District Council have set out information on their website for riding horses on Western Bay of Plenty beaches including Taupiro Point, Waihi Beach, Matahui Crossing, Pukehina Beach and Pahoia Beach. For more information click here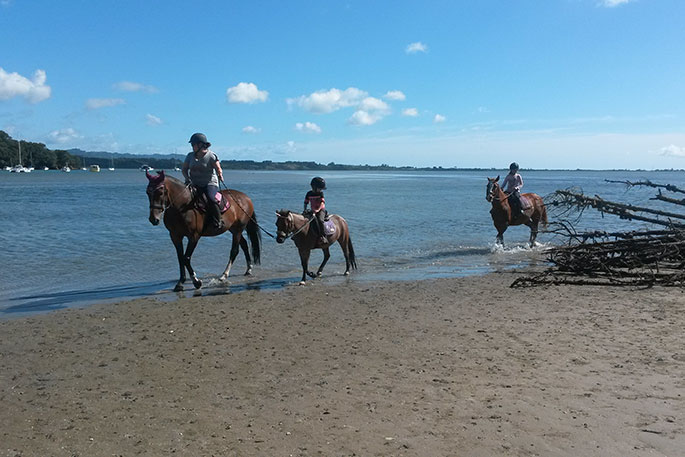 Horse riders at Tuapiro Point
Longline and kontiki fishing devices
Longline and kontiki fishing devices can be used anywhere along the beach, so long as they're not within 300 metres of any flagged lifeguard area. Additional restrictions apply over the summer period.
If an ATV is used to transport the device onto the beach, the above ATV rules also apply.
Summer restrictions for longline and kontiki fishing
Between the hours of 10am and 5pm from December 15 to February 15 each year, longline and kontiki fishing devices, regardless of deployment, cannot be used on the beach. More information can be found here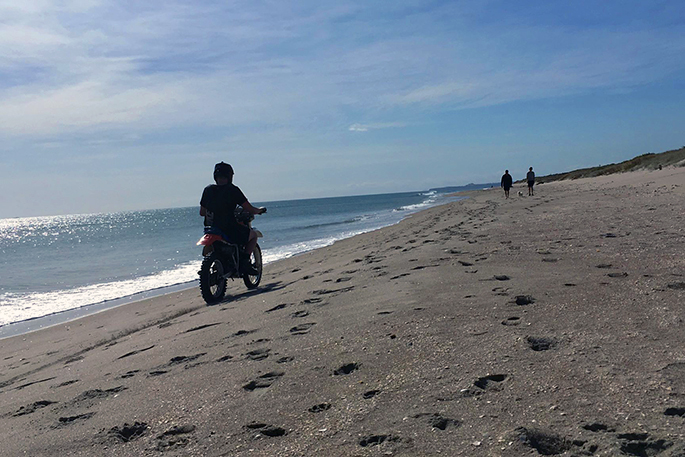 Motorcycles are not permitted on local beaches