The Tauranga community is in mourning following the very sad news of the death of one of its own.
On Monday, Stuart Pedersen died after his 47-foot yacht 'Essence' sank off the coast of Northland.
Stuart's wife Pamela and fellow club member Bruce Goodwin, and Pamela's brother-in-law Steve were also on board.
They survived the sinking, but suffered injuries, with Pamela admitted into an intensive care unit. She is now out of intensive care and may be discharged on Wednesday.
The yacht sank about 37km off the coast of Cape Brett after running into trouble during some bad weather.
Stuart has been one of the leading members of the Tauranga Yacht and Power Boat Club, a tornado sailor and chair of the Bay of Plenty Sailing Academy Trust.
He grew up in the Eastern Bay of Plenty. After gaining a degree in economics and marketing in 1981, Stuart held various roles in Wellington and Auckland in government, manufacturing and financial sectors from 1982 – 1987.
He was a founding employee and shareholder of investment firm Spicers Portfolio Management Ltd and had various roles in Spicers from 1987-2000 including GM-Services and a member of the investment committee. He was the executive director of Spicers from 1996-2000 following a leveraged management buyout, and exited from Spicers via a trade sale of shares in 2000.
He then spent seven years sailing around the world with his wife and two children from 2000 – 2007, returning to settle in Mount Maunganui in early 2008 where he took on various voluntary and consulting roles.
He became the managing director of Clevercare Ltd from September 2015 to July 2017, a company that developed and promoted medical alarms.
He stood as a candidate in Tauranga for the Act Party in the 2014 and 2017 General Elections but was unsuccessful in winning the seat.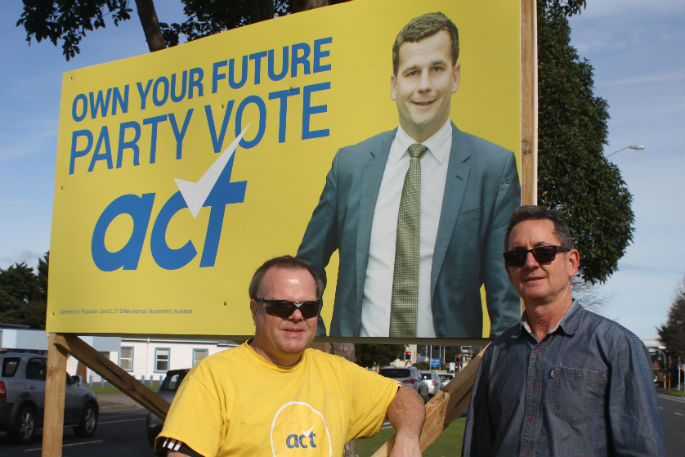 Stuart first began sailing at age 10 at Whakatane and Lake Rotoiti in a P Class – way back in the early 70s.
This led to a lifelong passion for sailing of all kinds, including trailer yachts, keelboats, windsurfers, skiffs and multihulls.
He completed a circumnavigation of the globe with his family on their 47 foot keelboat from 2000-2007, getting as far north as his father's homeland, Denmark.
The family then settled in Tauranga, where he established a junior windsurfing fleet at the Tauranga Yacht and Power Boat Club in 2009 which has spawned a number of national champions.
The commodore of the yacht club and close friend of Stuart, Andrew Knowles heard the news of Stuart's death on Monday evening.
"They'd been up in the islands for four or five months," says Andrew.
"They were on the way back and were scheduled to be back on Friday October 18."
Andrew has sailed with Stuart, including the club's Wednesday night racing in Tauranga harbour.
"He has sailed in the Tornado catamaran fleet at the yacht club. I originally met Stuart through Rotary, when Andy Cameron introduced him there, and we realised we had a mutual interest in sailing.
"He was just back here with his family from sailing all the way around the world in Essence, his 47 foot Bavaria yacht."
Andrew isn't sure yet what happened on board Essence on Monday.
"I heard from friends who had been talking with a crew member who survived that the boat suddenly started filling up very fast with water."
Andrew is waiting to hear the full story from the crew once they return.
"We are very lucky that we don't have four people dead," says Andrew.
"The reason is that apparently Bruce Goodwin was carrying on him his own personal locator beacon and he set that off. It enabled the air force to get there pretty quickly."
Andrew says that Stuart was one of the leading members of the Tauranga Yacht and Power Boat Club and that about three years ago, Stuart put nearly $100,000 in to a fund to help support the Bay of Plenty Sailing Academy Trust.
"Occasionally in life, you meet that rare person who carries an undeniable 'X factor'," says Karen Waldon, who met Stuart and Pam through sailing on the Tauranga Harbour.
"Stuart Pedersen was one such individual - as is Stuart's soul mate and adoring wife, Pamela.
"I got to know Stuart and Pamela several years ago when I joined the Women On Water sailing series, at TYPBC. Pamela and I were sailing buddies on 'Fly Away Sam'. My first impression of Pamela was, 'Wow, this woman is special! Who is she!" When she introduced me to her husband Stuart my impression of him was similar," says Karen.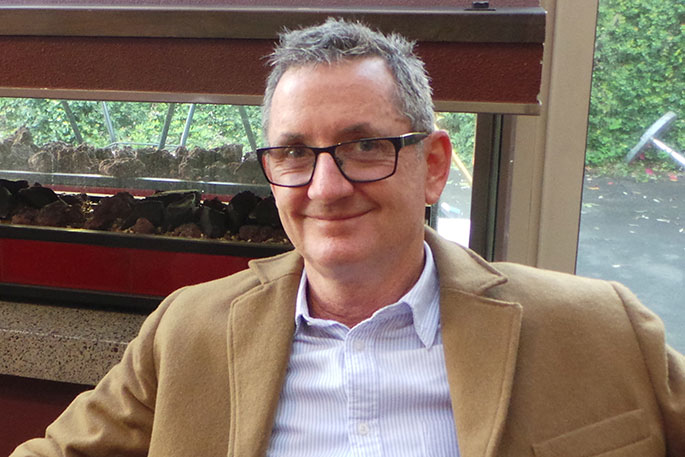 Stuart Pedersen.
"Despite Stuart and Pamela's wealth of sailing experience and my complete lack of it, they both welcomed me with open arms into the club's fold and a friendship developed - one that I cherished. I found myself trying new things, because of Stuart and Pamela. Sailing, bridge, dabbling in investing. Conversations with these two were always interesting and worthwhile.
"Stuart's wisdom, his steady advice, his forward-thinking, his zest for enjoying life to the full and his 'get on and do it!' style, all inspired me more than he probably realised and his unfailing, compassionate moral support positively impacted upon my life.
"I shall miss Stuart enormously. My thoughts and prayers are with Pamela and family. Get well soon, beautiful woman," says Karen.
Andy Cameron has known Stuart since they went to school together and the two have been very close friends ever since.
"He and I were the only 12-year-olds that went to St Paul's boarding school in Hamilton," says Andy. "He was the youngest and I was the second youngest in the school.
"He was my very good friend from those days. I still do some yachting with him but not the Wednesday night events."
They last spoke when Stuart returned to Tauranga during a break partway through the 2019 winter's trip away in the islands.
"I was actually due to be on the yacht," says Andy. "But I bailed because my wife Jane was worried about my safety, I guess with fairly good reason by the look of things. She just felt very uncomfortable with me sailing.
"I've been keen to do some blue ocean stuff for a long time and Stu was an absolutely excellent skipper. So it's hard to believe. Something incredibly tragic must have happened there.
"He was a very cautious and careful skipper.
"I thought it'd be great to do it with them, but we decided it would probably not be good for me to do it this time. My thought was that maybe if Jane got a bit more used to the idea I'd go another day."
Stuart and Pamela left in May for Tonga with Stephen Dorrington and Jason Marra on board.
"They wanted to have the boat up there over winter," says Stephen, "so it was me and Jason Marra who helped crew it up there. All the rest of them were very good sailors but I wasn't – I was a bit of a novice."
"The idea was not to have to spend the winter down here, and to sail it around the Tongan islands and then across to Fiji and then bring it back."
Before leaving, Stephen, Jason and Stuart went and did a Survival At Sea course at Westhaven.
"We had two 'sail away' parties at Sulphur Point marina before we left, one was a breakfast party for the Rotary people, and the other was in the evening for the yachties."
"They were due to come back in October," says Andy. "He's about a week earlier than I was anticipating. They must have had some reason for coming at that time."
Andy remembers the times that he and Stuart had at school together.
"Stu was the most uncoordinated human being I'd ever meet and he was hopeless at sport," says Andy.
"But one thing we could do together was yachting and he was brilliant at it. His father and my father both had trailer sailers and we would sail against each other and with each other."
The boys, with their families, enjoyed times sailing together on Lake Rotoiti and Lake Taupo.
The boat that Stuart took up to the islands was the Essence.
"They were cruising, the boat was set up for blue ocean navigation but also it was comfortable to live on, it wasn't a racing boat," says Andy. "It's just awful, what's happened."
"Stu invited me along because when we'd been at school together we often talked about sailing through the islands together, and he'd always wanted me to go with him. And I'd always wanted to go, but it unfortunately didn't happen."
Andy says that Stuart had invited him along to a few Act Party supporters' dinners which he declined.
"I'm pretty non-political, but he was pretty close to my way of thinking, a really great guy, Stu."
Stuart's death also came as a great shock to the Tauranga's Enterprise Angels of which he was a member.
Enterprise Angels CEO Nina Le Lievre sent out an email on Tuesday informing all members of his tragic yachting accident.
"Stuart was a valued, long-term, member of Enterprise Angels and he will be missed greatly in our community," says Nina in her email.
"We have lost an exceptional and personable individual."
In a phone call with Nina, she expressed further her sadness at the loss of Stuart.
"Stuart was a very experienced member. He's been with us for about eight or nine years now, really actively investing and very experienced helping out with due diligence. And he knew a lot of our group," says Nina.
"It's such shocking news. It's really, really sad.
"The last time we saw him was at our pitch night in September, and he was telling Bill [Murphy] about his yacht trip.
"It's hard to fathom. It's a huge, huge loss. I'm just really thinking of his wife and family at this time. It's going to be devastating for her."
In addition to being an active and experienced member of Enterprise Angels, Stuart was a leading club member of Tauranga Yacht and Power Boat Club, a tornado sailor and chairman of Bay of Plenty Sailing Academy Trust.
As a member of the Tauranga Sunrise Rotary club, Stuart became very involved in voluntary and charity work. Members of the club, many who had become close friend of Stuart and Pamela's were shocked to hear the sad news.
"It is still very surreal and an enormous shock," says Lynda Burch. "Stu was an amazing person with impressive intellect. He was dux of his high school and went on to apply his intellect to a very successful career in finance. He was also a very loving family man and had a very close family. Martin and I consider ourselves fortunate to have been close friends for many years with Stu, Pam, Sven and Theo. He will be missed hugely."
"Stuart was an amazingly caring and giving person, always had time to listen and was a lot of fun. Pam and Stuart went on the Japan trip with us in 2017…a great trip. I can't imagine the loss Pam must be feeling. I will miss him a great deal," says Rotary member Ursula Hurn.
Simon and Michele Beaton also expressed their condolences and thoughts of Stuart.
"My enduring memory of Stuart will be his smile and always positive face," says Simon. "I still laugh to this day, when as the local Act candidate here in Tauranga, I asked him one morning at Rotary, exactly what was ACT's policy on the environment? Smiling, he replied that he 'did not know, but did know they had one!' I couldn't stop teasing him about it. Next week at Rotary he got hold of me and proudly told me what the policy was (having done his homework). It is something that still makes me smile to this day."
"My perception of Stuart is that he was positive, energetic, adventurous, clear-thinking, clear on his priorities in life and what he wanted to achieve for the community, the very opposite of 'stuck in a rut . Actually all this applies to both Stuart and Pamela," says Michele.
Rotary member Ron Fyfe says Stuart was a very strong Rotarian.
"He was happy to volunteer wherever he could. Sociable, helpful, strong minded and a genuinely nice man. He will be very sadly missed," says Ron.
"He was a man of passions, for the game of bridge, for sailing and for art," says Pauline Cowens. "Passions all shared by Pam, as she also shared his love of serving the wider community. He was kind, gentle, with a great sense of humour and always commitment to helping others. He knew how to get the most out of life but should have had so much more time to do that....."
Enterprise Angels will be holding a moment of silence for Stuart at their next Pitch Night in November.
"Please keep Stuart's family in your thoughts as they go through this difficult time," says Nina.