HMB Endeavour is still in Tauranga, but will only be here for another day.
The replica of Captain Cook's ship arrived in Tauranga Harbour on September 27, bringing Tauranga woman Donamarie Dickens from Sydney to Tauranga.
It was Donamarie's eight journey on the ship.
"Every time I set sail on the Endeavour, it's like I've stepped into another world," she told SunLive.
"It's absolutely amazing because you get to do everything that the old sailors would do."
The crew sleep in hammocks on a communal deck, are involved in setting and taking down sails, and helming the vessel.
Crew members take on rotating watch shifts and are fully immersed in all the ship's operations.
Donamarie says the crew on this trip were from Australia, New Zealand, Germany, the Netherlands and the United Kingdom but people from all over the world take part in the Endeavours voyages.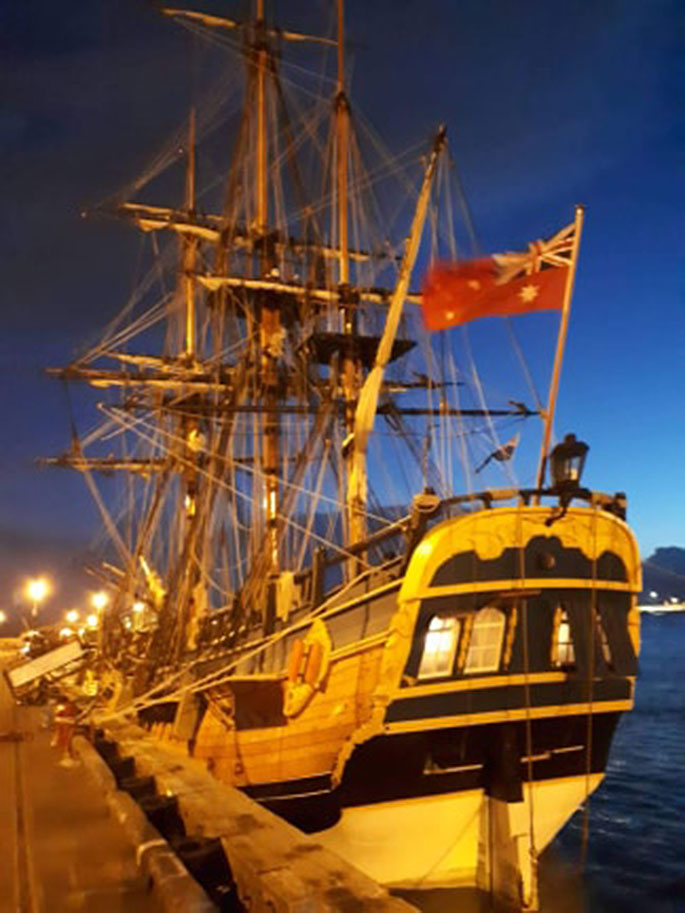 The Endeavour is in Tauranga until October 3 ahead of its journey to Gisborne to take part in the Tuia 250 Voyage.
The replica is part of a six-vessel flotilla, including traditional Māori waka, and will travel to more than a dozen sites of significance to Pacific voyaging and the first onshore encounters between Māori and Pākehā in 1769.
There is no public access to the Endeavour while it is in Tauranga.
Photos sent to SunLive this morning show the ship still docked at the Port of Tauranga.