Cosy Corner Holiday Park in Mount Maunganui are doing their bit to reduce plastic waste and have been rewarded for their efforts.
Park managers Greg Davidson and Vicki Woodcraft recently received a Tourism Industry Aotearoa highly commended award for sustainability and Innovation at the holiday parks conference in Wellington.
Vicki says they stopped using as much plastic at home which prompted them to do the same in the business.
The have stopped using plastic bin liners, have re-useable fabric shopping bags for guests to use and have sourced un-wrapped soaps.
They have also joined a soap recycling scheme which recycles the leftover soap and distributes it to people and communities in need.
The park has set up a worm farm for food waste and are part of Tauranga City Council's resource wise business programme which is a 4 year commitment to reduce waste to landfill.
"Like the rest of New Zealand, we were alarmed at the harm being caused to our environment by plastic waste.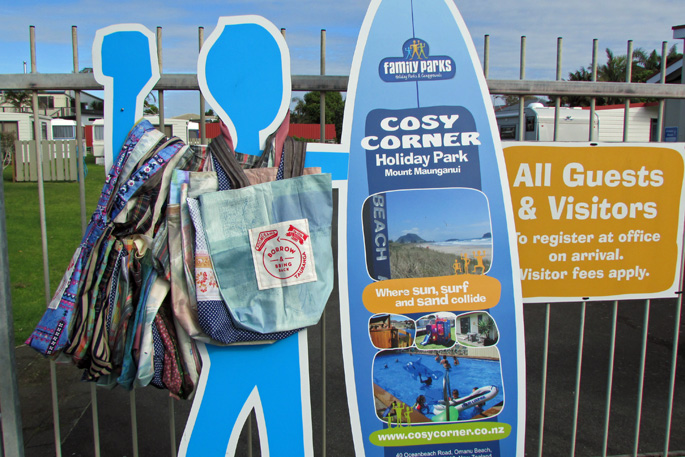 "We have received wonderful support from our staff and visitors who are always keen to contribute to our initiatives. Many travellers are making holiday choices with sustainability in mind."
Also in an effort to reduce carbon emissions, they replaced their diesel water heating system with an electric heat pump. It will mainly be solar powered, and excess power will be diverted to their main power supply.
"Last year we signed the TIA Tourism Sustainability Commitment which motivated us to review what we were doing well and what we could improve on," says Greg.
The overall winner of the TIA 2019 Sustainability Innovation Award was Camp Glenorchy Eco Retreat, a highly commended award also went to Ohope Top 10 Holiday Park.