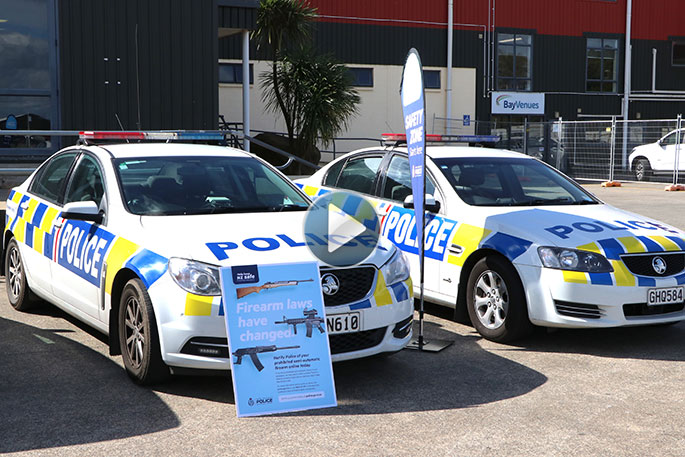 Click the image above to watch the video
Hundreds of people have taken up the opportunity to hand back their firearms in Tauranga.
Today is the first of three days where people will have the opportunity to hand in their prohibited firearm/s and parts for buyback.
It's also a chance for anyone to hand-in any firearm or part – no questions asked – under amnesty, says a police spokesperson.
Inspector Ed Van Den Broek says today has been a really successful day at the Stadium Lounge at Baypark.
"We've had about 120 people come through our event today, a lot of illegal weapons and parts have now been surrendered back to the buy-back team.
"It's been really positive. There are a lot of people coming away from the events saying 'it's got to be done, the government has made their decision and it makes the community safer'."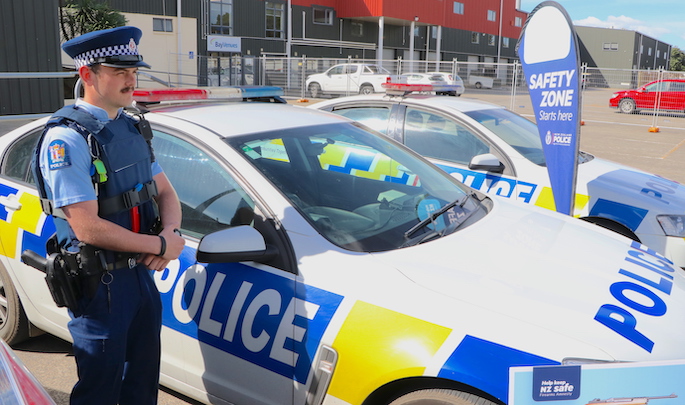 Ed says there are at Baypark tomorrow and Sunday from 9am to 1pm.
"We are expecting good numbers to come through over the weekend.
"It's a good opportunity for people to hand in their illegal weapons and get the reimbursement for it from the buy-back."
Ed says it's also an amnesty as well, which means people who have weapons at home they want to get rid of "this is the place to come and do it".
For more information on collection events please visit here or call 0800 311 311.