Kia ora and welcome to Saturday.
Today's weather forecast includes cloud increasing with a chance of a shower or two. Rain will be developing in the evening and northwesterlies dying out at night.
It's a two-clothing layer day, with an expected high of 17 degrees and an overnight low of 7 degrees. On Sunday August 18, we're expecting some rain and gusty southeasterlies.
Check out what's on today around the region.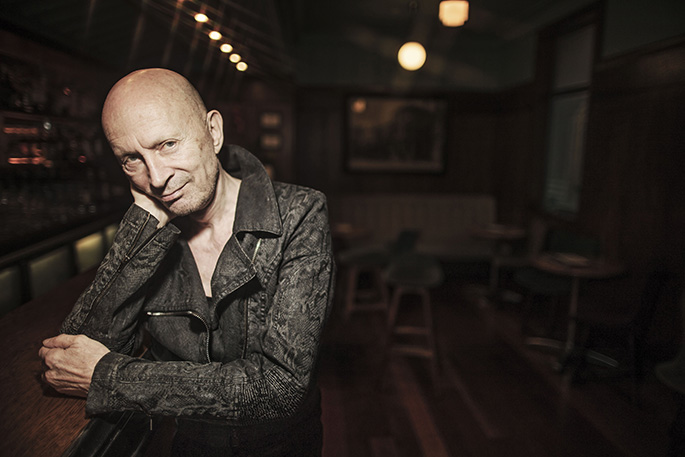 Richard O'Brien is the keynote speaker at the We Relate:Te Aukaha Family History Weekend. Photo: STUFF
The We Relate: Te Aukaha Family History Weekend School is happening from 9.30am today until Sunday at 4pm with a great selection of workshops. This free weekend-long event covers a wide range of topics for people researching genealogy and family history. More info here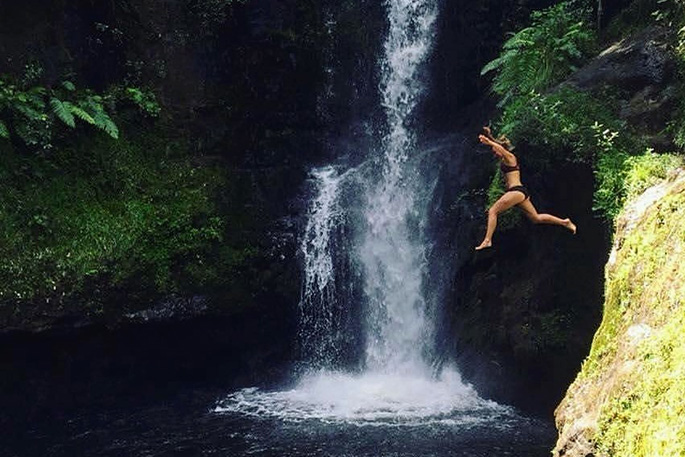 Would you love to go swimming at Kaiate Falls again? The 'Let's make Kaiate Falls Swimmable Again' group is running a planting day from 10am – 2pm. This is the first planting session. Check out the details here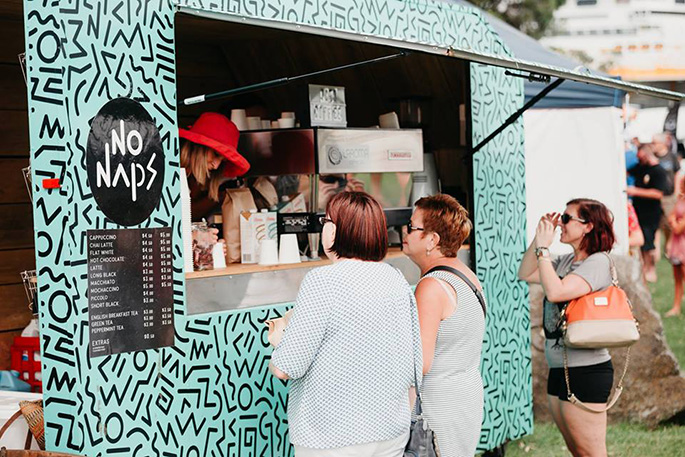 The Little Big Markets are on at the Papamoa Pony Club grounds, starting at 9am through to 2pm.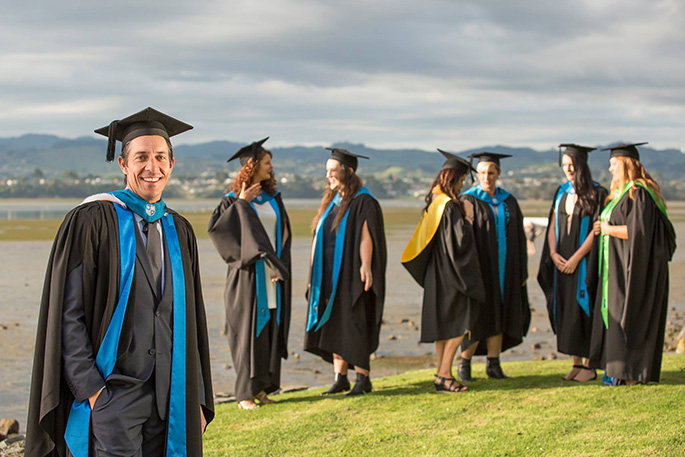 Bethlehem Tertiary Institute are running a public information morning from 10am – 12pm today at the campus in Elder Lane, Bethlehem. This is ideal for those considering a career in Early Childhood Education, Primary Teaching, Secondary Teaching, Counselling or Social Work. More information here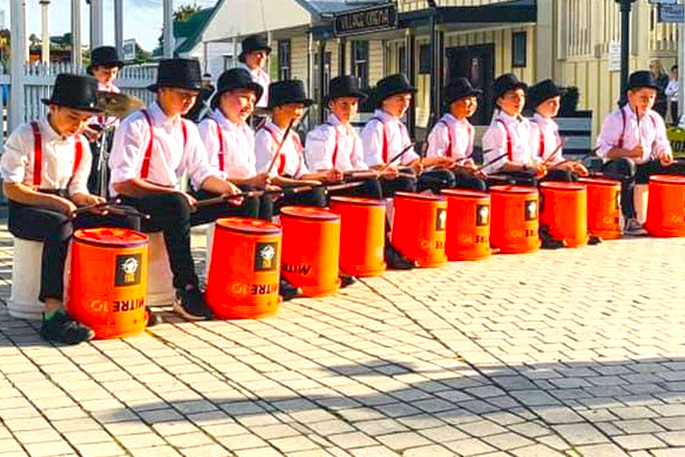 The Fuse Bucket Drumming group will be performing today at 9.30am and 10.15am at the Tauranga Farmers Market in 5th Ave, Tauranga.
Come along to Papa Mo's for an 80s Party. The DJ will be on decks from 10pm ready to play the best tunes from the 80s. Check out more here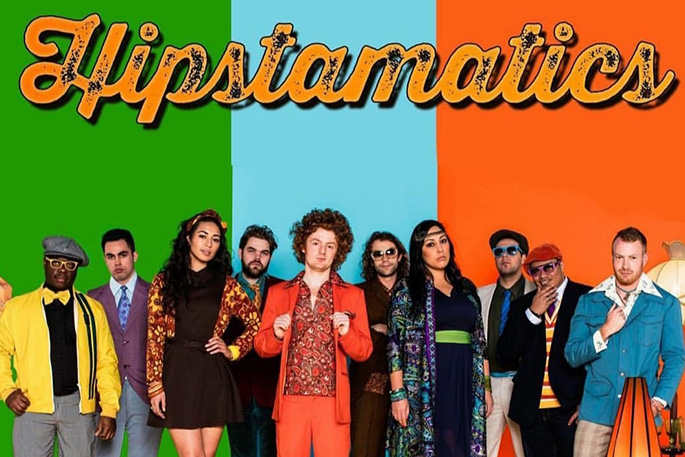 The Hipstamatics are back at the Mount and as always entry is free. Find them at Brew Co. More info here
At Tauranga Historic Village is the exhibition 'Tohorā Iti – Small whale', an installation by Elizabeth Haider at the Incubator Creative Hub. The exhibition opens at 9am. For more information click here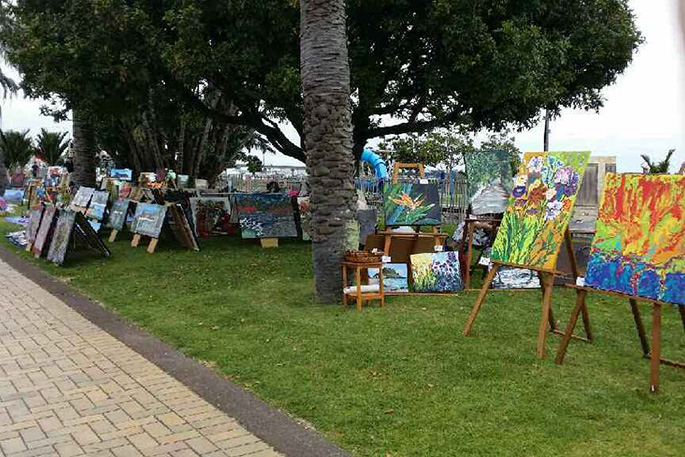 Art on the Strand is running from 9am – 5pm on the Tauranga Waterfront. Come and meet the artists and see original work for sale. More here
For more of what's happening today see below:
Arms & Militaria Show
Greerton Hall, Tauranga. Today & Sun from 9am. All kinds of firearms, edged weapons, accessories, military collectibles, etc. A popular event for collectors where everyone is welcome. Adults $5.
---
Art On The Strand
Original Art for sale. Weather permitting. 9am-4pm. The Strand, Tauranga. Tauranga Society of Artists
---
Bethlehem Pottery Club Gallery
BPC Gallery open 10am-2pm. Buy locally made pottery. Something for everyone. Enquire about our next Bayclay Exhibition.
---
Car Boot Sale
Tauranga South Community Patrol Car Boot Sale. Greerton Village School 151 Greerton Rd. Setup 7am onwards. Single site $5, double $10. Ph Shirley 577 1116
---
Croquet
45 Kawaka St, Mt Maunganui. Mon, Wed, Sat. 9am for 9:15am start. New players & visitors welcome. Ph Jacqui 574 9232
---
Don Pasquale
A miserly bachelor gets more than he bargained for when he enters into an arranged marriage. Classic comic opera performed in English. Baycourt 7:30pm. www.baycourt.co.nz
---
Don't Dine Alone
Lets try Italian cuisine on 24/08/19. Ex professional or semi professional? Age 60-75? Ph Kate 027 484 7189 pilotbay420@gmail.com
---
Essential Tremor Group
Meeting at Evans Road Community Church, Papamoa Sat 24th 10am. All welcome, gold coin donation &/or small plate appreciated. Kathy 579 1994
---
Greerton Hall Market
Last Sat of the month. 8-12. Stalls inside/outside. Discounts for charity groups. Refreshments available. Ph/txt for site. Tricia 07 543 1487 or 027 908 2952, www facebook.com/greertonhallmarket
---
Here I Am Exhibition
By Froyle Davies. Opening 24 Aug 5-7pm. Until 19 Sept at The Art Lounge NZ, 117 Willow St. theartloungenz.com Tue-Sat 11-4. Free Entry
---
Iconic Art Exhibition
By Lisa Jepson, running until 22 Aug at The Art Lounge NZ, 117 Willow St. theartloungenz.com Tue-Sat 11-4. Free Entry.
---
Jan Preston Boogie Trio
'88 Pianos I have known' show with extraordinary images of pianos & personal anecdotes, boogie woogie new & old. 7:30-9:30pm 16th Avenue Theatre 164 16th Ave
---
Lion's Annual Book Sale
Books & jigsaws wanted for Tauranga Harbour City Lions late November book sale. Drop off points are Smith City Bethlehem Town Centre, Mitre 10 Cameron Rd, Golf Warehouse Chapel St & Gilmours at The Crossing. No magazines, Readers Digest or encyclopaedias. Ph 576 7105
---
LOL Laughter Wellness
Come & join us & laugh away your winter blues. Arataki Community Ctr, Zambuk Way, Mt Maunganui 11-11:45am. Ph Trish 022 036 6768
---
Mount Music Club
2nd Sat monthly. 1-4pm Old Folks Hall, Midway, Mount. Mostly country. Good backing band. Ph Dick 027 493 8458
---
Nick Charles
Australia's virtuoso of acoustic roots & blues, encompasses a delightful mix of acoustic roots including blues, folk, country & early ragtime jazz. Supported by local musician Mike Garner. Jam Factory 7 Sept 6:30pm $20
---
Omokoroa Artists Art Show
Pick up a new painting! 28th & 29th Sept at Settlers Hall, Omokoroa 10am-4pm. Free entry. Eftpos available.
---
Petanque
Sat & Tues 12:50pm. No equipment needed. Nice low impact sport to enjoy outdooors. Ph Jo Ann 578 3606
---
Rhythm Foxtrot & Waltz
Ballroom dancing at Mt RSA Thurs 10am-12pm & tuitition at Tga Citz Club on Sat 3-4pm. Ph 572 4272
---
Sunshine Sequence Dance Group
Come & enjoy tea dance, Sat Aug 31 Baptist Church Hall, 13th Ave. 5-9pm. $5pp. BYO food, plates, cutlery, non alcoholic drinks. Jan 544 4379
---
Taoist Tai Chi Tauranga
Tauranga: 15 Koromiko St, Judea, 8:30-10am. Celebrating 50 years Internationally & 30 years in NZ. New Beginner classes in August. Ph 578 6193 for full info
---
Tauranga Farmers Market
7:45-12noon Tauranga Primary School cnr Cameron Rd & 5th Ave. Fresh & artisan products direct from producers. Ph 0274 915 876
---
Tauranga Floral Art Group
Monthly meeting & workshop at Baptist Church Tauranga 9:30am. New members welcome. Ph Ruth 543 2157
---
Tauranga Fuchsia Group
Meet last Saturday of month 1:30pm Art/Craft Centre Elizabeth St . Workshops on growing fuchsias. New members welcome. Ph Pat 579 1655 or Noeleen 578 4643
---
The Blue 'Tache Bash
Come help raise money for Prostate Foundation Charity. Live music from Shabang, 14th Sept at The Black Sheep Restaurant. Tickets $25 from Steampunk Tauranga, Facebook.
---
Well-Being For Women
You're invited to join a conversation on the health & well-being of women today. 12:30-3pm. Ingrid 021 952 690 or newzealand@esotericwomenshealth.com