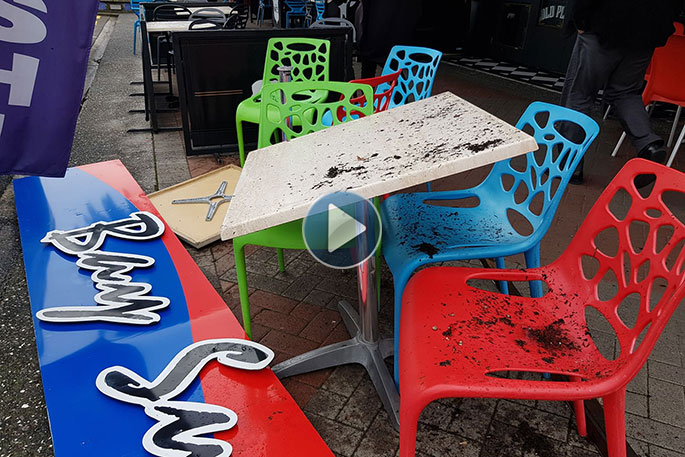 Click the image above to watch the video
Bay Sushi in Mount Maunganui had a close call this afternoon when a truck crashed into the side of the building.
SunLive was in the area doing a photo shoot for another story, when the truck crashed in Maunganui Road, near Steeple Lane, about 1.10pm.
Zeytin's owner Mandy Gillgren says a truck clipped the signage on the side of the building and has left.
"The tables are broken and the chairs are broken. It was lunchtime, so if there had been anyone sitting there, there would have been some casualties.
"It was pretty loud and a little frightening."
A police spokesperson says they received a report of a truck clipping some signage on the side of a building.
"The truck carried on - it's possible it didn't know it had hit the signage."