When Des O'Leary was teaching in a South Auckland school, he became aware that books reflecting the lives of young immigrant multicultural Kiwis were scarce. He decided to help remedy this by writing one himself.
The result is that this Tauranga author has now had his book 'Slice of Heaven' shortlisted for First Best Book in the New Zealand Book Awards for Children and Young Adults.
The awards celebrate the contribution that children's authors and illustrators make to 'build national identity and cultural heritage'. A total of 164 entries were received for the awards this year, with 29 books making the shortlist.
'Slice of Heaven' is a young adult novel which tells the story of a group of teenagers who attend a multi-cultural high school in South Auckland.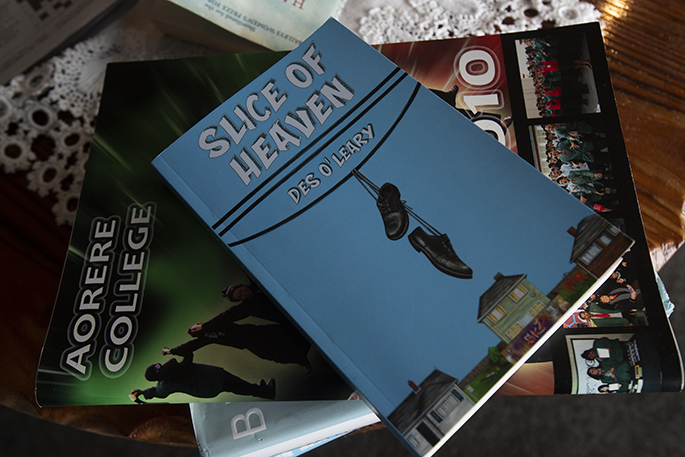 A teacher for over 40 years, Des says he was inspired to write the novel while teaching at Aorere College from 2003 to 2015, where he was Head of English for some years.
"Part of my job there was to find books for students to study," says Des. "I gave some of my Year 10 classes a selection to read and one of the girls read them all.
"I asked her which particular book she liked, she showed me and I asked her why. She said 'it's a book about people like us, I like reading stories like that'.
"She was a 14-year-old Year 10 student in South Auckland and the characters in the books were all in their 20s and working in London. I thought 'well it's not actually about people like you'.
"Looking at it again, I realised the book was about immigrants, about people coming to live in another country. That's what resonated with her. She was born in NZ but her family were Samoan."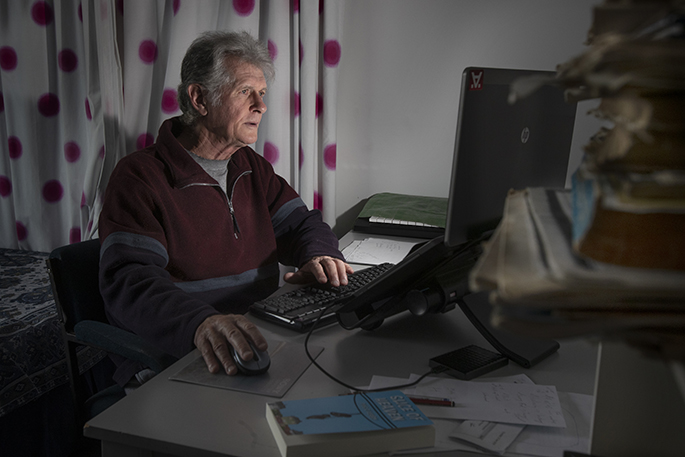 Des thought he'd look around for some more books that reflected life amongst multicultural South Auckland schools.
"At that stage I couldn't find any. That's a few years ago now.
"There were a lot of books about young Maori and teenagers, but few from a multicultural aspect. So, I decided to have a go at writing one myself."
He started writing it in 2005. Once completed, his next challenge was to get it published.
"It's quite difficult to get a young adult book published in NZ. I sent it to several publishers. Most of them were very nice and said 'thank you but no thank you', and told me to go away and keep trying.
"I was fortunate that Mākaro Press published it. The publisher told me it needed to be completely rewritten. She gave me some pointers which were really helpful so I rewrote it.
"And then we started the editing process. Crikey. There's a lot of work turning a rough manuscript into a publishable novel."
He has been in touch with the original girl who sparked his interest to write the book.
"She's now an adult living in Australia and she was really excited and rapt to hear about it. It was nice to get in touch with her."
The awards ceremony will be held in Wellington on August 7.