Kia ora and welcome to a fine winter Sunday.
Expect cloudy periods today with longer afternoon fine breaks and light winds. It's a three-layer-clothing day, with an expected high of 14 degrees and an overnight low of 5 degrees.
On Monday and Tuesday, the weather forecast is for generally fine days, with showers expected from Wednesday through to the next weekend.
The Bethlehem Te Puna Lions are running their popular market at Tauranga Historic Village this morning from 8am – 1pm. Come and check out the food, craft and bric-a-brac stalls.
Maketu also has a market this morning in the Village Green, starting at 7am.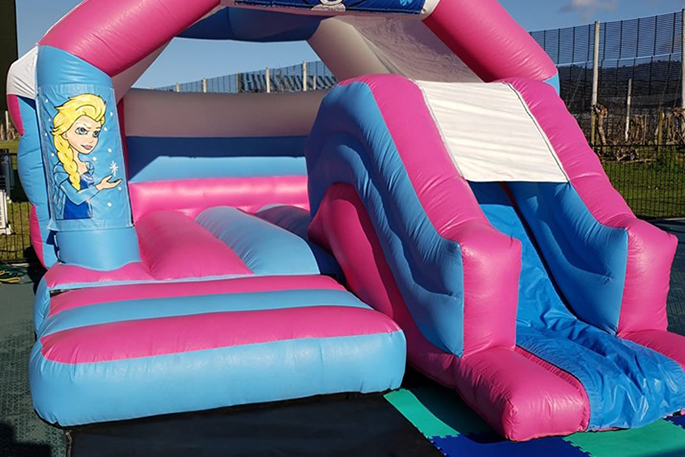 The Kids, Bumps and Babies Market have their grand opening this morning at the Tauriko Settlers Hall this morning from 9.30am – 11.30am. Come and find everything from second-hand pre-loved items through to small local businesses offering affordable new and handmade items. Find everything you need from bump to baby and beyond. Mr Whippy will be there, as well as a free Bouncy Castle from My Little Monkeys. More information here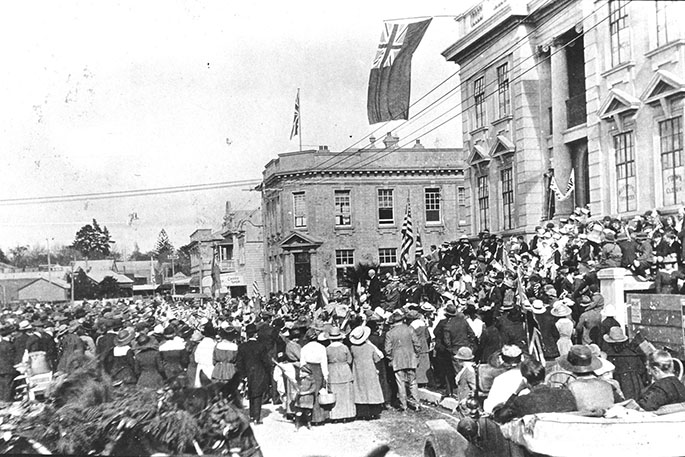 Our Place Tauranga and the Tauranga City Council have a Peace Day Exhibition at Our Place Tauranga in Willow St to commemorate 100 years since peace celebrations were held throughout NZ in July 1919. Come down and check it out. More here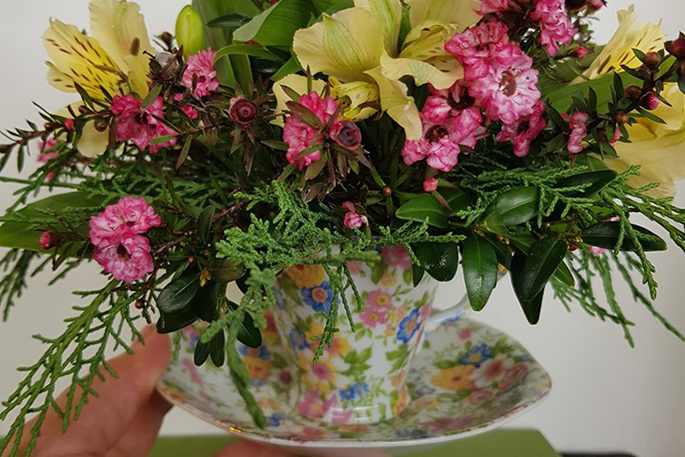 Come along to a vintage tea cup and tea pot flower arrangement workshop from 10am – 12.30pm at The Artery, Main St, Tauranga Historic Village. All materials are supplied, you only need to bring yourself. More here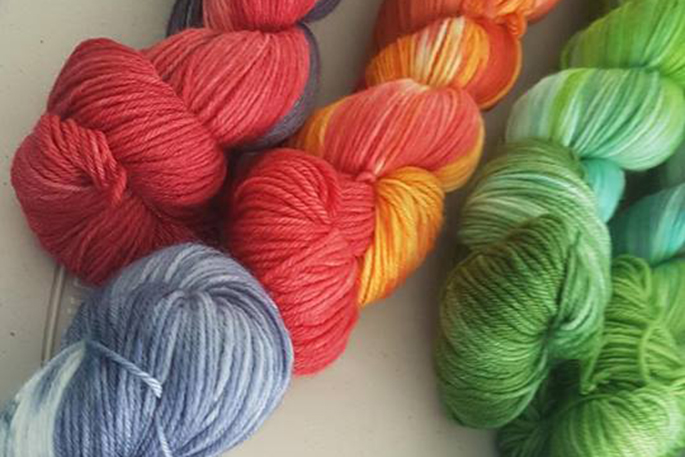 The Ninja Knits have their monthly 'hook up' at The Incubator Creative Hub at Tauranga Historic Village today from 9am – 12pm. This is a monthly Sunday Morning get together for knitters and crocheters and everyone is welcome. For more information click here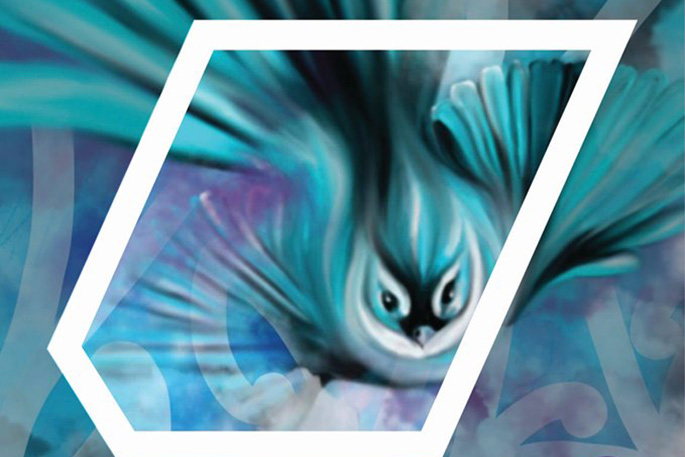 The art show Resilience, by Jessica Collins and Symphony Rimaha, presented by the Graeme Dingle Foundation in conjunction with The Incubator Creative Hub can be viewed daily over the weekend at the Tauranga Historic Village from 12pm – 2pm. The exhibition runs until July 21.
Also at the Tauranga Historic Village is the exhibition 'Tohorā Iti – Small whale', an installation by Elizabeth Haider at the Incubator Creative Hub. The exhibition opens at 9am. For more information click here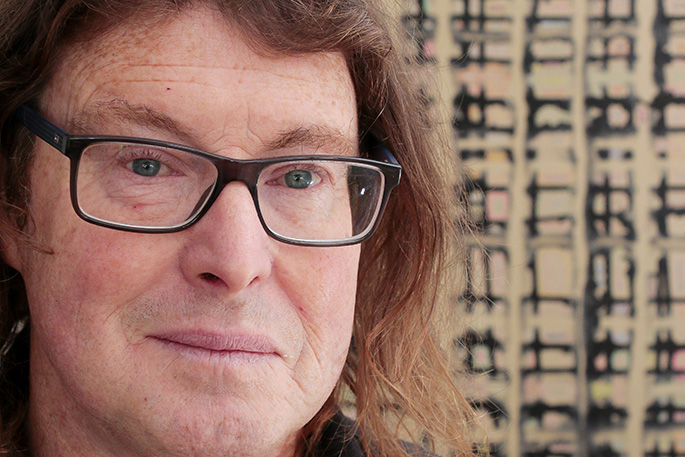 Check out John Baxter's exhibition 'Circles and Signs' at The Incubator. It runs until July 31. More here.
For more of what's happening today see below:
Accordion-Keyboard
Old time music makers. Welcome Bay Hall 1-4pm. $3 entry & ladies a plate please. All welcome. Ph Ces or Joy 544 3849
---
Bible Seminar
1:45pm Greerton Senior Citizen's Hall, Maitland St, Greerton. Title: Israel in the wilderness - lessons for us. Interactive, Q&A. All welcome. Mary 573 5537
---
Bible Society Family Concert
Entertainment for the whole family. Tauranga SDA Church 25 Moffat Rd Bethlehem. Showcasing local talent & Performances. July 28th 2pm-3:30pm
---
Croquet
Tauranga Domain, Cameron Rd, 12:45 for 1pm start, Sun, Tues, Fri. Beginners welcome. Peter 571 0633
---
Floral Tea Cup Workshop
Vintage Tea Cup & Tea Pot flower arrangements. With cuppa & scones. 10-12.30pm, The Artery, Historic Villiage. Book @ www.theincubator.co.nz. Ph 571 3232
---
Friendship Force Travel Club
Enjoy international travel? Join our club. Be hosted by other clubs worldwide & host them. Ph Barbara 574 5711 or Jonathan 572 2091
---
Historic Village Market
1st & 3rd Sunday every month. 17th Ave Tauranga. 8-12 wet or fine. Crafts, plants, health, merchandise, food. A Bethlehem Lions Project.
---
Lion's Annual Book Sale
Books wanted for Tauranga Harbour City Lions late November book sale. Drop off points are Smith City Bethlehem Town Centre, Mitre 10 Cameron Rd, Golf Warehouse Chapel St & Gilmours at The Crossing. No magazines, Reader's Digest or encyclopaedias. Ph 576 7105
---
Living Well Church
10am, Papamoa Community Centre. We are of different backgrounds & ages, joining together to celebrate the life we have in Jesus.
---
Maketu Market
Every 3rd & 5th Sunday at Village Green. Set up for vendors from 7am. Ph Carlyn 027 251 0388 or Pat 021 447 420
---
Radio Controlled Model Yachts
Sun & Thurs 1:30-4pm, in pond behind 24 Montego Drive Papamoa, sailing Electron Yachts for fun. Adult beginners welcome. Graham 572 5419
---
Tauranga Writers Sunday Focus
Local journalist, business writer Dawn Picken. Ways to capture a snapshot in time & create engaging stories. Greerton Library 2-4pm $10 ($5 members). Refreshments, Raffle, books. Cash only
---
TePuke Country Music Club
1pm at Te Puke Citz & RSA Club. All welcome. Ph Gayle 573 8255
---
The Sociables
Females & males in 30s/40s/50s, that meet to dine out, participate in local activities & go on bushwalks. Ph 022 012 0376