Kia ora and welcome to Saturday.
The day ahead has some cloudy periods with northwest breezes. It's a one-clothing-layer day, with an expected high of 17 degrees and an overnight low of 10 degrees.
On Sunday July 14, we're expecting a shower or two with a period of rain in the afternoon. The northerlies will be strengthening then turning westerly by evening.
On this day in 1772 Captain James Cook began his second voyage aboard the Resolution to the South Seas to search for a southern continent.
Today there are a huge range of indoor and outdoor activities to be involved with: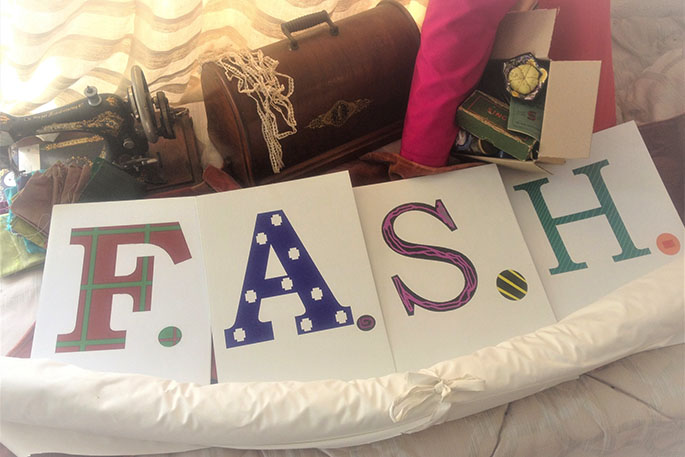 FASH 2019 hosted by FASH Tauranga is taking over the Bethlehem Hall today from 9am – 3pm. This is the fabric fair for those who love to bargain, browse, buy, exchange and share their love of fabric, abandoned stitchery and haberdashery. Come check it out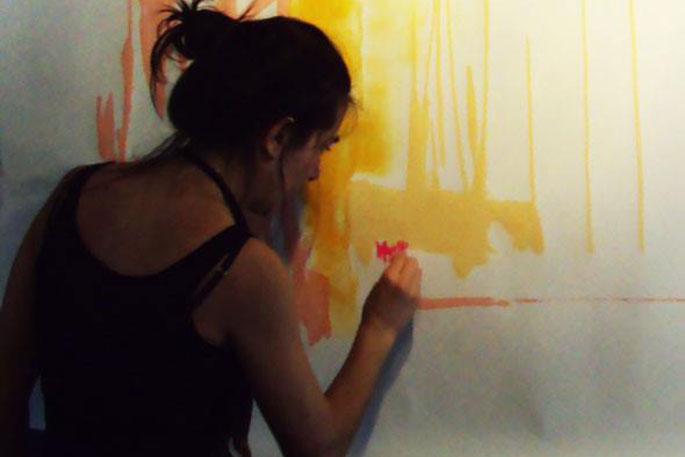 There's live painting happening in the Macandmor Gallery in the Goddard Centre in Devonport Rd from 11am – 2pm with Constanza Briceno. Come and watch her paint live!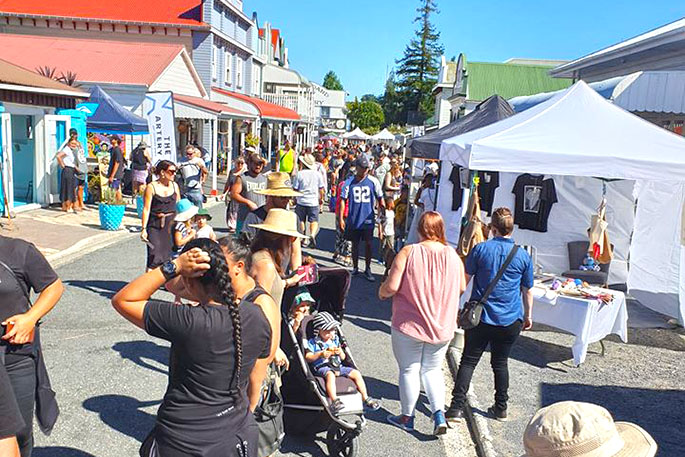 The Zee Market Day is on at the Tauranga Historic Village in 17th Ave from 10am – 2pm. This boutique market has artisans, producers and makers with handcrafted products and fine foods to sample. Take in the Village Market atmosphere.
There is a carboot sale and upcycle/recycle market at the Ohauiti Hall today from 10am – 12noon. And don't forget tomorrow's Ohauiti Country Market in the same location. More here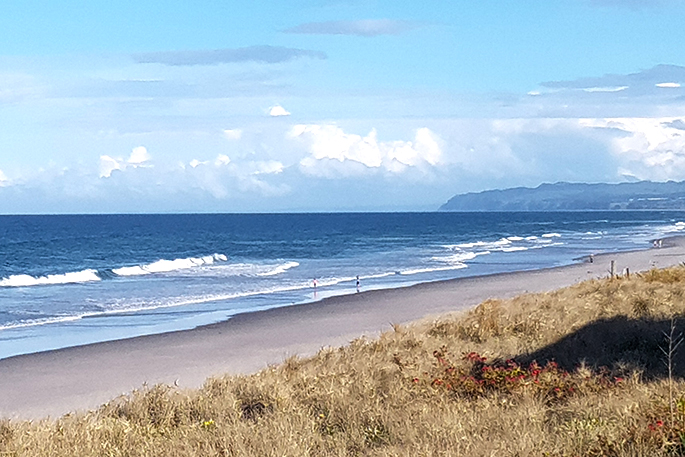 Pukehina also has a market today from 9am – 1pm at the Midway Park Reserve at the rugby fields behind the fishing club on Pukehina Parade. More information here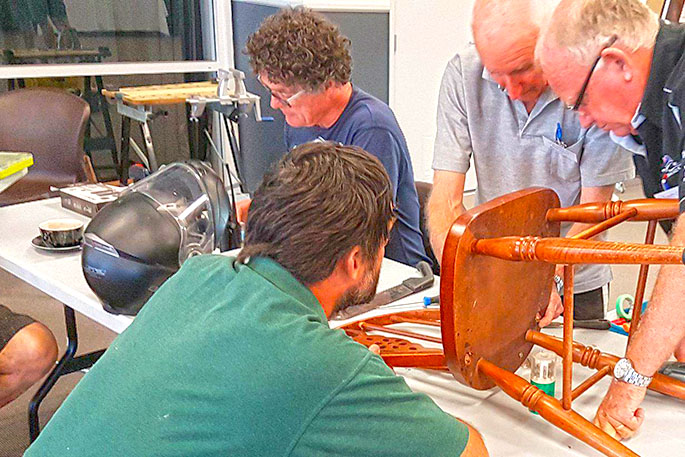 The Repair Café in Te Puke will have volunteers on site from 10am – 12pm today to help you repair any broken household item, from that toy plane to electrical appliance to clothing repairs and anything in between. Come for a coffee and a chat with a local to 20 MacLoughlin Dr, Te Puke. More here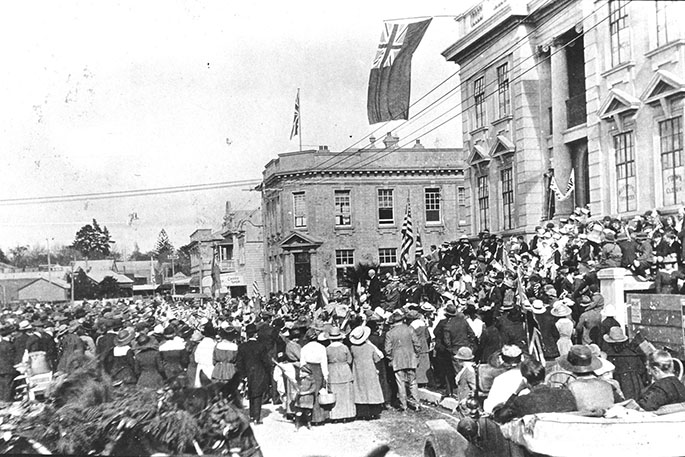 Our Place Tauranga and the Tauranga City Council have a Peace Day Exhibition at Our Place Tauranga in Willow St to commemorate 100 years since peace celebrations were held throughout NZ in July 1919. Come down and check it out. More here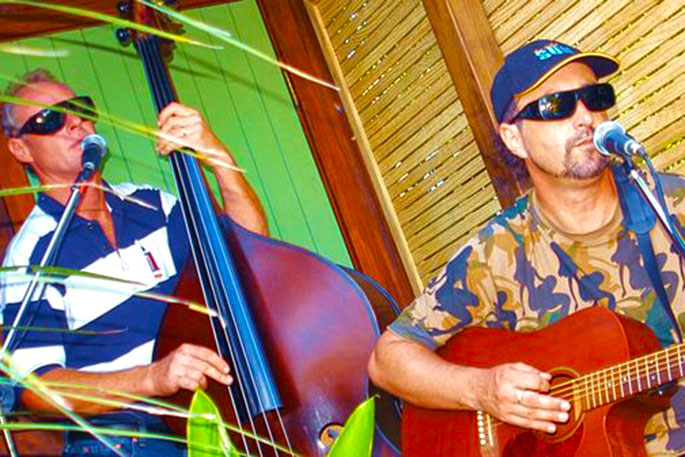 The Self-Righteous Brothers – Derek Jacombs and Nigel Masters from Kokomo - will be playing an eclectic mix of blues, folk, country, jazz and Americana tonight from 6 -9pm at the Social Club, 305 Maunganui Rd.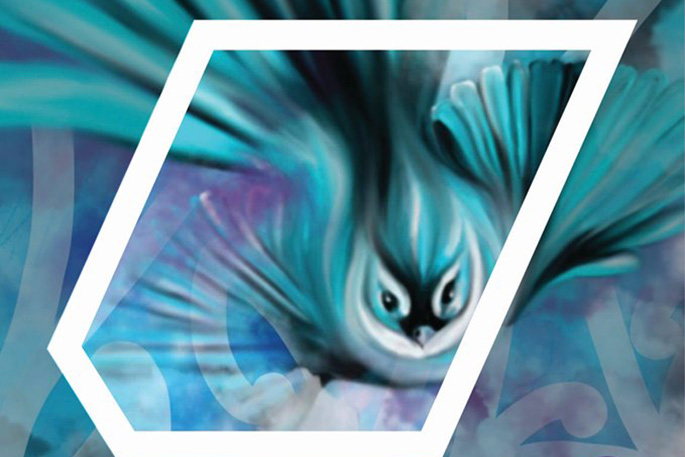 The art show Resilience, by Jessica Collins and Symphony Rimaha, presented by the Graeme Dingle Foundation in conjunction with The Incubator Creative Hub can be viewed daily over the weekend at the Tauranga Historic Village from 12pm – 2pm. The exhibition runs until July 21.
Also at the Tauranga Historic Village is the exhibition 'Tohorā Iti – Small whale', an installation by Elizabeth Haider at the Incubator Creative Hub. The exhibition opens at 9am. For more information click here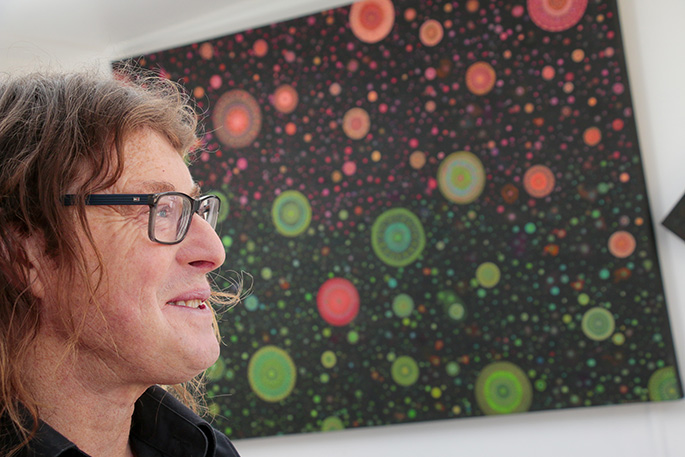 Check out John Baxter's exhibition 'Circles and Signs' at The Incubator. It runs until July 31. More here.
For more of what's happening today see below:
Art In The Park
Original Art for Sale. Weather permitting. 9am-4pm. Coronation Park, Mt Maunganui. Tauranga Society of Artists
---
Bay Network Singles Club
Single, over 50? For weekend dinners, barbeques, outings. Ph Jonathan 572 2091, Maureen 021 112 3307
---
FASH Tauranga Fabric Fair
Bethlehem Hall from 9am-3pm. Where lovers of fabric browse, bargain, buy, & exchange. $2 entry. No EFTPOS, cash sales only.
---
Felt & Light Workshop
Create your own light using softest NZ Merino wool & hand-dyed silk fibres. Popular workshop is also suitable for beginners. 11am-3pm theartloungenz@gmail.com
---
Festival Concert
A showcase of the very best items from the preceding days of the Tauranga Performing Arts Competition. 7:30pm Addison Theatre, Baycourt. www.baycourt.co.nz
---
Genealogy Informal Group
Want new ideas to make your family tree grow? Come along. 1:30pm Brain Watkins House, cnr Cameron Rd/Elizabeth St. Sue 544 1751
---
Greerton Hall Market
Last Saturday of the month. 8am-12pm. Stalls inside/outside. Discounts for charity groups. Refreshments available. Ph/txt for site. Tricia 543 1487 or 027 908 2952, www facebook.com/greertonhallmarket
---
Lion's Annual Book Sale
Books wanted for Tauranga Harbour City Lions late November book sale. Drop off points are Smith City Bethlehem Town Centre, Mitre 10 Cameron Rd, Golf Warehouse Chapel St & Gilmours at The Crossing. No magazines, Reader's Digest or encyclopaedias. Ph 576 7105
---
LOL Laughter Wellness
We don't laugh because we're happy, we're happy because we laugh! Come join us. Arataki Community Ctr, Zambuk Way, Mt Maunganui. 11-11.45am. Ph: Trish 0220366768 or Email: lollaughterwellness@gmail.com
---
Mira Corbova Art Exhibition
+ fashion show 5-7pm. Exhibition runs until 25 July Tues-Sat 11am-4pm at The Art Lounge, 117 Willow St
---
Mount Maunganui Sequence Dance
7:30-10:30pm Arataki Community Centre, Bayfair, Mt Maunganui, Sheldon's Band. Lovely Supper. $7 entry. By Mount Maunganui Scottish Society. Erica 576 0578
---
Mount Music Club
2nd Sat monthly. 1-4pm Old Folks Hall, Midway, Mount. Mostly country. Good backing band. Ph Dick 027 493 8458
---
Otumoetai Tennis Club
Adult tennis. Start time 1pm. Bellevue Park Windsor Rd (adjacent to swimming pool complex). New players & visitors welcome. Ph Fred 544 5088
---
Performing Arts Competitions 2019
Over 900 young competitors showcasing some 3000 individual performances across eight art forms. Family entertainment. Gold coin donation. Go to www.baycourt.co.nz for more!
---
Petanque
Sat & Tues 12:50pm. No equipment needed. Nice low impact sport to enjoy outdoors. Ph Jo Ann 578 3606
---
Rhythm Foxtrot & Waltz
Ballroom dancing at Mt RSA Thurs 10am-12pm & Tga Citz Club on Sat afternoons. Ph 572 4272
---
Social Ballroom Dance Party
All welcome 7:30pm Bethlehem Hall, 239A State Highway 2, Bethlehem. BYO drink & nibbles. Strict tempo music. Ph 544 2337 or 027 322 1786
---
Strong Mind Meditation Workshop
Learn to create a happy strong mind, a never-give-up attitude, to overcome any challenge! Greerton Library, 1-3pm. $5. 027 446 5357
---
Taoist Tai Chi Tauranga
Tauranga: 15 Koromiko St, Judea, 8:30-10am. Celebrating 50 years Internationally & 30 years in NZ. New Beginner classes in August. Ph 578 6193 for full info
---
Tauranga Farmers Market
7:45-12noon Tauranga Primary School cnr Cameron Rd & 5th Ave. Fresh & artisan products direct from producers. Ph 0274 915 876
---
Tauranga Floral Art Group
Monthly meeting & workshop, every 2nd Wed & Sat. New members welcome. Baptist Church Hall, Tauranga. Ph Ruth 543 2157
---
Two Informative Seminars
Finding Your fit: Learning to fly solo & Planning for the Future. 502 Otumoetai Rd. Registration 9am. Seminars 9:15-11:45am. $10. Morning Tea provided.
---