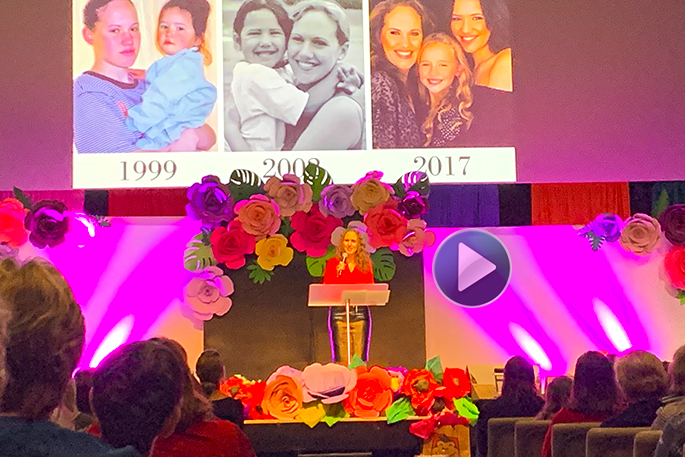 Click the image above to watch the video
Time Out on Friday night, proved to be a fabulous time out in Bethlehem for over 600 women from around the Bay.
Hosted by Bethlehem Baptist, the evening was a fun and relaxed variety of musical performances, insightful speakers and creative ideas.
This year's theme 'BLOOM' encouraged those attending to bloom in whatever stage of life they find themselves.
Time Out celebrates women and this year was no different with photographer Charmaine Marinkovich, design guru and fabulous foodie Celia Laity, violinist Shelby Maples and singer Bayley Brown featuring during the evening.
Charmaine shared some tips on how to face a camera, as well as conveying a warm-hearted message that women can learn to love themselves and choose their own path, clothing and look.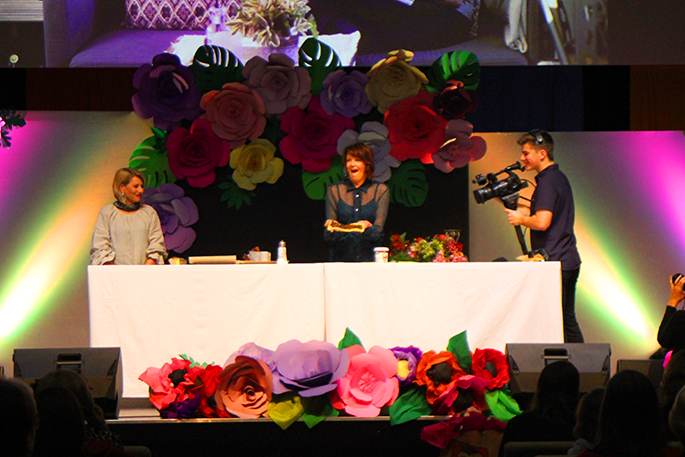 Celia was wonderfully funny, creating a superb table centre, and giving out tips and ideas for preparing food, whilst still encouraging everyone to keep things simple and enjoy themselves.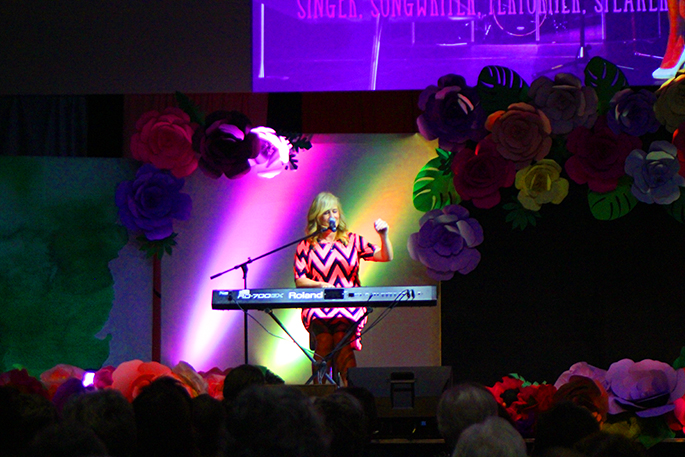 Keynote speaker Julia Grace from Auckland is an award-winning singer-songwriter, writer, teacher and mental wellness advocate. She had the audience laughing uproariously one minute, and then the next was delivering a poignant and meaningful message about wellbeing and life.
The red carpet and huge blooms at the door raised the sense of anticipation, as women lined up to try and get last minute tickets.
"We have many ladies who return year after year," says event manager Susan Wright.
Giveaways on the night included a portrait session and framing from Charmaine Marinkovich and goodie bags for everyone.