The rain came down, so savvy toddlers with their parents and caregivers headed to the biggest indoor pet show in town.
It's been a big weekend at the BOP Pet Expo with hundreds of people turning out to view the fluffy, cuddly, cute and wonderful.
The two-day show at Trustpower Baypark Arena had plenty of specials as well as opportunities to see and get up close with animals.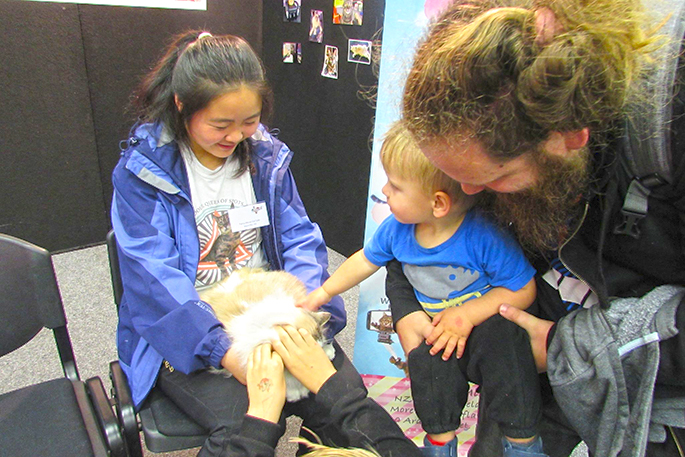 Moss and his father Ford Saunders, checking out the pets
"Everyone was so friendly and generous," says Che Crawford who went along to the show with husband Ford, son Moss aged 18 months, and baby Dottie, aged four months.
Walking around 'wearing' Dottie in a pack, Che still managed to snap some photos of Moss getting amongst the pets.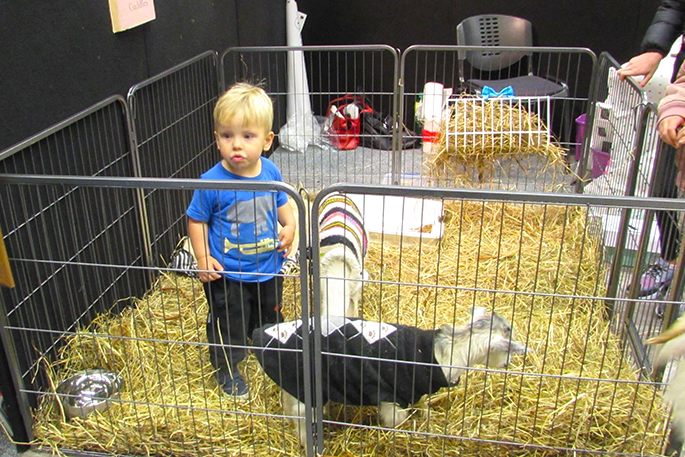 "There were so many people, so, so, so many," says Che. "A lot of different breeds of dogs, pomeranians, greyhounds, labradors, show dogs and dogs for adoption.
"Also alpacas, guinea pigs including one with four babies. And rabbits, puppies, cats and kittens, goats, ducks, chickens, ponies."
There were also rats, fish and reptiles.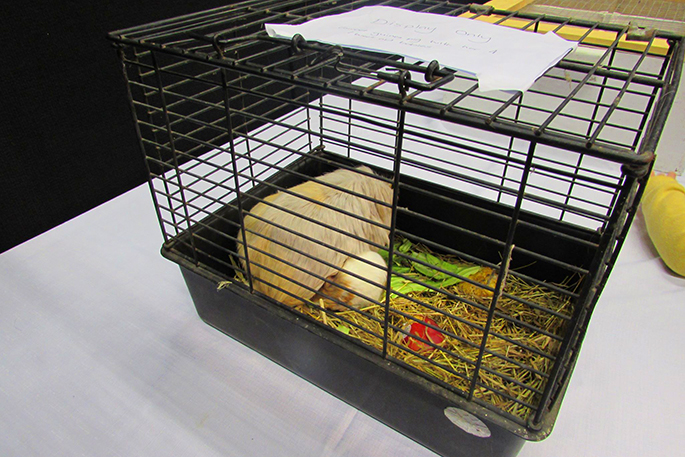 There was certainly plenty to keep even the most obsessive pet lover satisfied. Hundreds of popular pet products, food, treats, toys and services including free samples were on display to help owners give their pets the best kind of care available.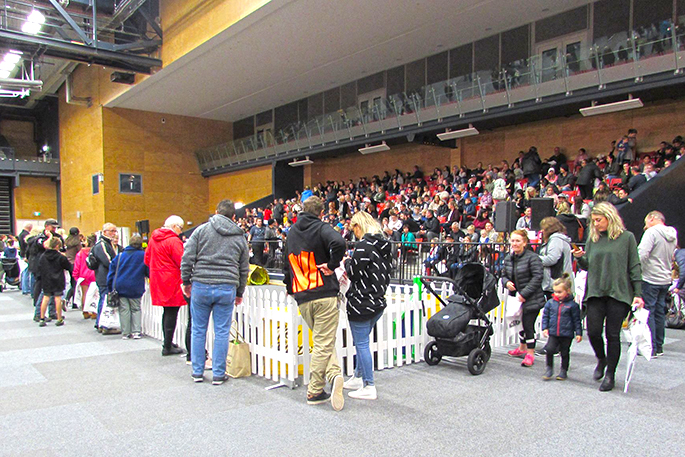 Entertainment included the 'Dog and Duck Herding Super-Show' with former Dog Blacks Champion Ken White at 11am and 2pm each day. There was also plenty of fun with Billy Black with Jonah the Rugby Playing Pig and the Cultural Sheep Shearing Show in the Performance Arena. And to top it off, dog trick demos and a holistic vet giving advice.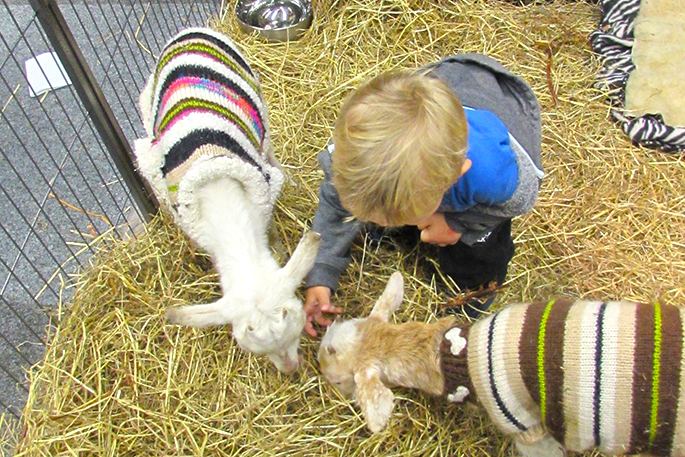 "Moss had such a good time," says Che. "He LOVED the goats so much. He tried hugging all three at once and it was the first time I ever saw him kiss something."
"They had a petting corner next to where you could ride the ponies.
"There were so many toddlers there in love with the rabbits and guinea pigs. Sitting quietly, holding them."